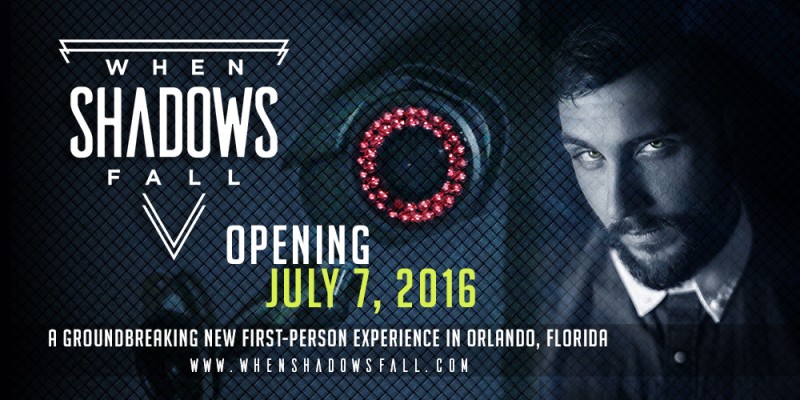 Interactive "trap rooms" and experiences are all the rage these days. They offer you a way to truly become part of the story, and change what happens. However, there's still a bit of control that you don't have, as you are only allowed to be part of the story that is written for you.
Our friend Ricky Brigante at Inside the Magic, along with Pseudonym Productions has announced that a new Interactive Experience is coming to Orlando, and it's going to take what you think you know about Interactive Experiences, and show you a world that isn't written for you…but by you. It all opens July 7th, and it's waiting for you!
When Shadows Fall is the all new interactive experience that will let you step into the thrilling world of Penumbra. It's a world that has been hiding in the shadows for 28 years, and now you can be a part of it. It will combines live performance with high-tech interactions and immersive environments. They will all be located within a 15,000 square foot area that will involve immersive sets, and more.
Tickets go on sale this Friday for When Shadows Fall, which will open on July 7th to the public. You can actually check out a preview of the new experience this weekend at the Orlando Fringe Festival (click here for tickets).
A new site will go online at www.WhenShadowsFall.com, where you will be able to buy tickets.
Will you step into the exciting world of Penumbra?