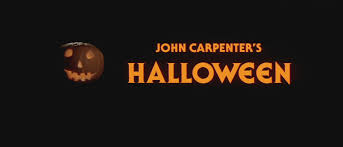 John Carpenter pretty much invented the slasher genre with Halloween, and Michael Myers. The franchise has created one of the single most recognizable icons in Horror, and has made a slew of films. While the films have been mixed, the one thing has remained constant, Michael Myers is Halloween.
Now Blumhouse, the production company behind many great modern horror series such as Insidious, and others has teamed up with John Carpenter himself to being a new Halloween sequel to life.
"38 years after the original Halloween," says John Carpenter, "I'm going to help to try to make the 10th sequel the scariest of them all."
Carpenter is serving as producer on the new film, which will hopefully breathe new life into the franchise. There's also talks that Carpenter will score the film, something he did for the very first movie.
"Trancas International is thrilled to be teaming up with Miramax on 'Halloween,' one of the most enduring horror franchises in film," adds producer Malek Akkad. "We are also very excited to be working with Jason Blum and the whole team at Blumhouse. Together, along with the return of legendary filmmaker John Carpenter, we are eager to make a film that will be a milestone in the franchise's legacy and that will excite the fans, young and old."
"Malek Akkad's legacy with the 'Halloween' franchise accompanied by Blumhouse's unprecedented talent in the horror genre lays the foundation of a formidable team to create the next chapter of this iconic fan favorite," says Zanne Devine, Miramax's EVP Film & Television. "Having John Carpenter godfather the reboot of the iconic franchise he helped create brings it full circle. We couldn't be in better company bringing 'Halloween' back to the big screen."
"'Halloween' is one of those milestone films that inspired everyone at our company to get into the world of scary movies," says Jason Blum. "The great Malek Akkad and John Carpenter have a special place in the hearts of all genre fans and we are so excited that Miramax brought us together. We cannot wait to find and collaborate with the right filmmaker to give 'Halloween' fans the movie they deserve."
Halloween is so iconic that Halloween Horror Nights chose to pay homage to the film with a shot for shot recreation of the film, in maze form, at Universal Orlando's HHN 24 in 2014.
The series will hopefully shoot this year, with a release date of either 2017 or the 40th anniversary of the film in 2018.
Stay tuned for more gory goodness, and be sure to get social with us on Facebook and follow along with us on Twitter @BehindThrills for the latest updates!
For our latest theme park videos please be sure to subscribe to us on YouTube!