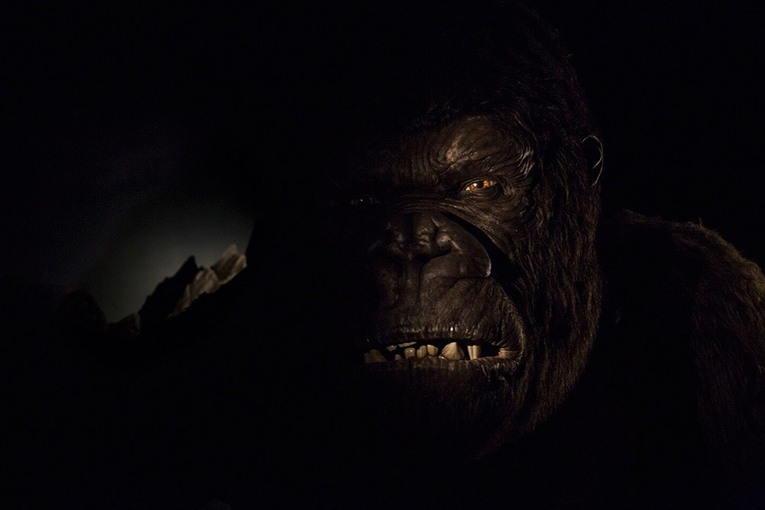 An all new video reveals the full animatronic from the all new Skull Island: Reign of Kong attraction, coming later this summer to Universal Orlando. The new video once again features Mike West, and features the huge encounter with the beast.
More details are sure to come a little later today, but for right now, we get a great look at the beast in action. A stat sheet with a few details, such as the fact that he's 18 feet across at the shoulders, and his head alone is the size of a car, has been released. He's also about three stories tall. If that is the true scale of the animatronic, it's going to be an amazing final encounter, and not one you'll soon forget.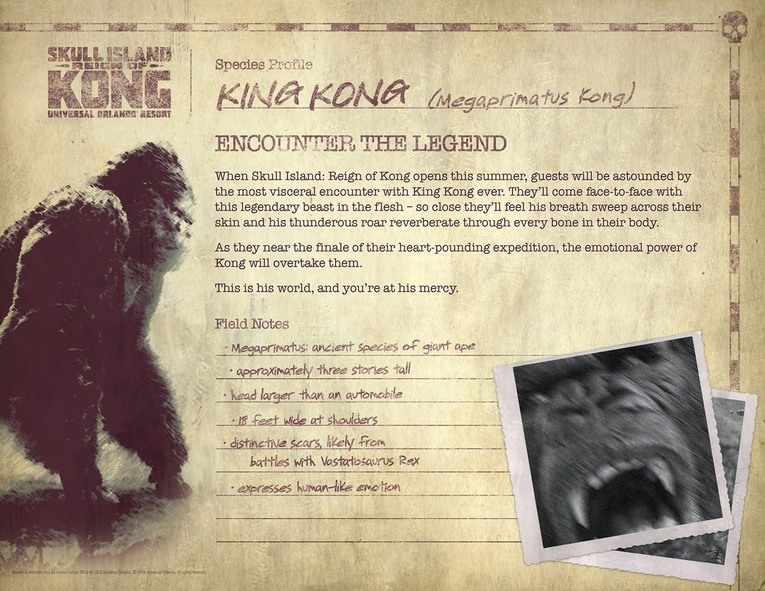 A "save the date" has gone out to media (including BTT) that is scheduled for June 22nd to the 24th. We'll get to come face to face with the legendary beast.
Universal theme parks have a long history with Kong. He first debuted as part of the tram tour at Universal Studios Hollywood. He was later lost in a huge fire, but came back in Kong 360, a highly detailed 3D version of the beast. He was also part of the attractions at Universal Studios Florida, with Kongfrontation. That attraction featured a cable car ride through New York as Kong was attacking the city. That ride closed to make room for The Mummy.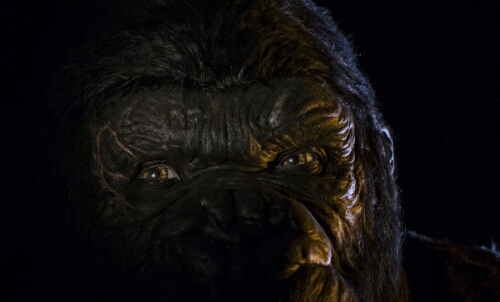 Now the King is back, this time at Universal's Islands of Adventure, and part of a larger scope that will merge 3D with animatronics.
You'll even get to feel his breath across your body. But is he friend, or foe? We'll have to find out when Skull Island: Reign of Kong opens later this summer.
Stay tuned for more from Universal, and be sure to get social with us on Facebook and follow along with us on Twitter @BehindThrills for the latest updates!
For our latest theme park videos please be sure to subscribe to us on YouTube!
For more information about Universal Orlando, including tickets, visit the official website by clicking here!