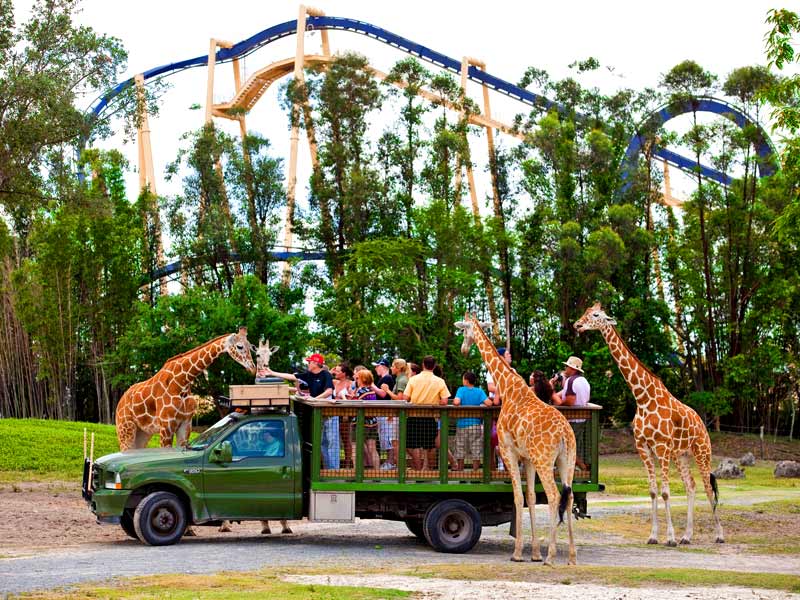 If you want to start up controversy in a room, bring up SeaWorld. In fact, if you want to start a fight, just yell "I LOVE SEAWORLD" or "BLACKFISH SUCKS" in a crowd. It's honestly a good way to get punched. Earlier this year, not only did SeaWorld announce that they were going to stop captive Orca breeding by 2019, but the final Elephant show at Ringling Brothers and Barninum Bailey Circus happened this year. It's pretty obvious…the public HATES animals in captivity. Right? Not so fast there protesters.
According to the latest TEA/AECOM theme park attendance report, the top theme park entertainment companies have animals in their care. More importantly, the top theme park entertainment companies have animals on display. Taken a step further, the top theme parks have animal displays.
According to the annual TEA/AECOM attendance report for 2015, most parks that have animals are still up in attendance, with very few showing a slip.
Here are the Global Parks Rankings:
6. Epcot (Up 3%)
7. Disney's Animal Kingdom (Up 5%)
13. Chimelong Ocean Kingdom (Up 36%)
14. Everland (Up .6%)
15. Ocean Park (down 5.2%)
22. SeaWorld Orlando (Up 2%)
While most parks aren't seeing huge double digit increases, those parks have also not added tons of major attractions in the past year.
The trend isn't only in other countries, as parks in North America, which feature animals, make up seven of the top 20 parks.
North America:
3. Epcot
4. Disney's Animal Kingdom
10. SeaWorld Orlando
11. Busch Gardens Tampa Bay
14. SeaWorld San Diego
17. Hershey Park
19. Six Flags Great Adventure
What exactly does this mean? It means that while there are certain segments who disagree with animals in captivity, and having animals on display, there's an even larger portion that are still going to parks with animals. Of course, the animals in all of these parks are not the only attraction. Coasters, shows and festivals all bring in huge crowds, but if you were to listen to the activists, it's only the animals that matter.
Bottom line, animal attractions are still a massive pull for theme parks. Most parks are seeing the writing on the wall, and doing as many educational programs as they are entertainment programs involving animals. Going forward, these parks are going to be even more vital as scientists predict we will see the rapid decline of many animal species on earth. Many argue that it's the entertainment factor that will help make meaningful connections, and hopefully give us a more personalized reason to fight for the environment.
While some parks are coming under fire for having animals, they aren't done or fading away just yet.
Stay tuned for more, and be sure to get social with us on Facebook and follow along with us on Twitter @BehindThrills for the latest updates!
For our latest theme park videos please be sure to subscribe to us on YouTube!