Cobra's Curse could open any day now. The new spinning family coaster is easily one of our top anticipated new attractions of the summer, and we were supposed to ride it today! However a last minute issue forced the park to postpone the event, and the opening. Still, the walls around the new coaster have come down, and what they reveal is one hell of a cool work site!
The entrance itself is a giant pieced together stone cobra. Actually the entrance is the tail and the body of the Snake King, who is still buried underground. The head, you of the massive icon you'll see as you ride the attraction. The body is held up by tons of straps, ropes and supports.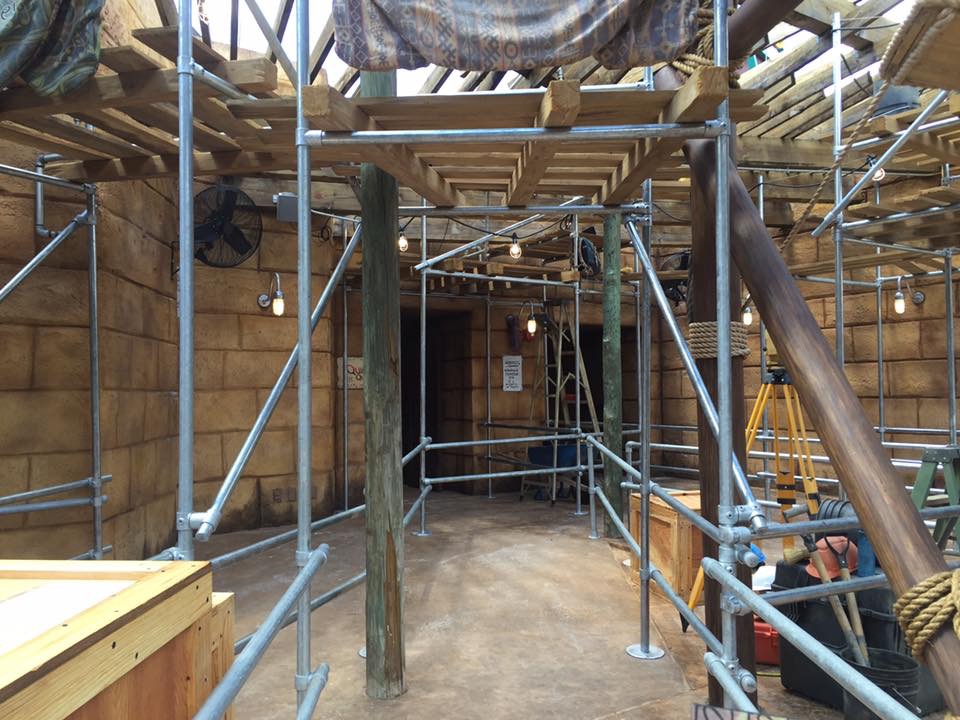 While you can't go into the queue just yet, the themeing is very visible, as rails and scaffolding are spread everywhere. There's also tons of dig equipment around the new site. It's a queue theme that is on par with Howl O Scream, rather than the normal themeing that Busch Gardens usually does on new rides. It really sets the tone of what you can expect to see once you enter the show building.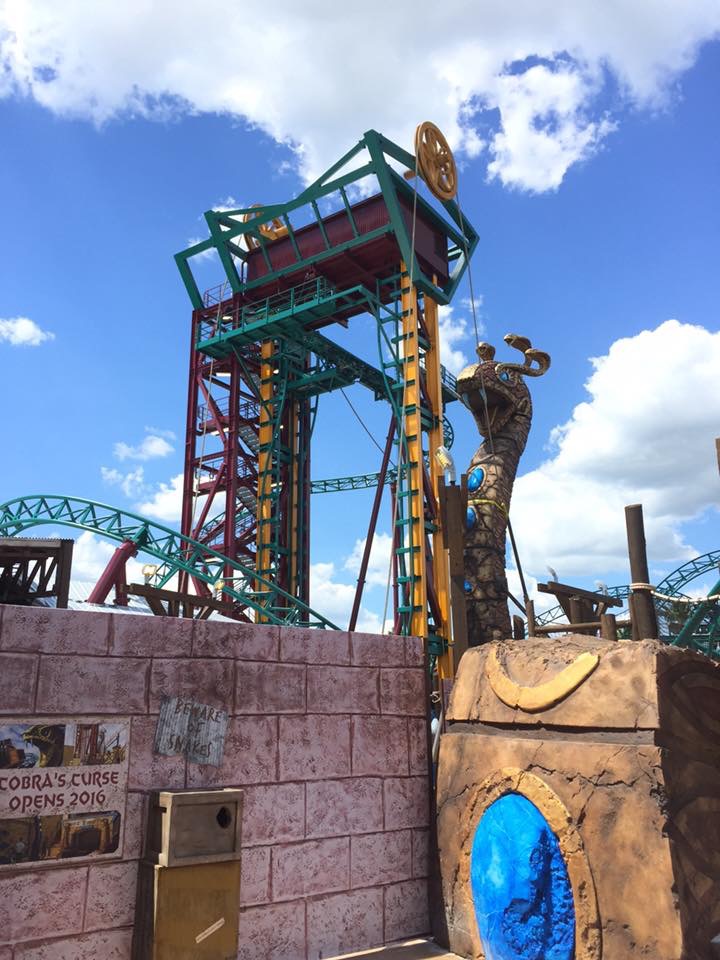 The rest of the Snake King stands tall, and waiting for sacrifices to come by. It's really an amazing looking ride, that happens to have a coaster running through it!
New passholder preview dates have been announced for the attraction, which places them every weekend in July. The coaster itself should open within the next few weeks, or so we hope.
Also today, the new Serengeti Overlook has opened, just in time for Memorial Day Weekend. The new restaurant is retheme of the Crown Colony, and now includes a buffet, as well as a limited menu for non-buffet dining. From our friends at Pixels at the Park, the food is definitely a step up, and on par with the seasonal events like Christmas and Thanksgiving Dinners.
Special thanks to Raptor Jo for the use the amazing pictures!
Stay tuned for more from Busch Gardens Tampa, and be sure to get social with us on Facebook and follow along with us on Twitter @BehindThrills for the latest updates!
For our latest theme park videos please be sure to subscribe to us on YouTube!
For more information about SeaWorld San Orlando, including tickets, visit the official website by clicking here!