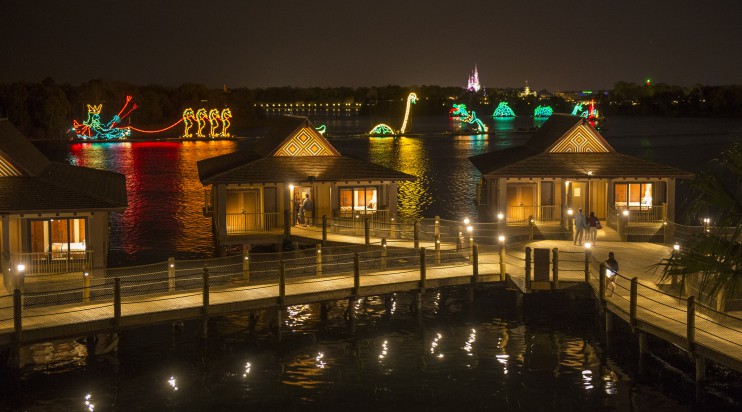 According to CNN, Disney reopened the beaches around the Polynesian and Grand Floridian Resort, over a week after an alligator killed a two year old on vacation with his family. The tragic incident happened last week, and lead to the immediate closure of all beaches around the various lakes in the resort.
While the beaches have reopened, there are new rules in place. First, no swimming is permitted at all. The resort has placed temporary fences up, along with more signs that prohibit swimming. Also signs warning about alligators and other wildlife have been put into place along the waterfront.
Second, the beaches open an hour after sunrise and close an hour before sunset. Those are the times that wildlife is the most active during the day. The beaches will remain closed at night, which will give hotel guests less places to view fireworks at the Magic Kingdom. It's a small price to pay for safety.
The FWC has issued several statements saying that they are confident that they had removed the animal responsible for the attack. Such animals tend to stay close to the attack site, and have been known to attack more than once.
Alligator attacks are extremely rare in Florida, but they do happen mostly when the animals have lost their fear of animals. Activities such as feeding the animals are the biggest reasons for the animals losing their fear of humans, and lead to attacks. It is likely that tourists feed the animals in the lake, even though it is illegal to do so.
Stay tuned for more from Disney, and be sure to get social with us on Facebook and follow along with us on Twitter @BehindThrills for the latest updates!
For our latest theme park videos please be sure to subscribe to us on YouTube!
For more information about Walt Disney World, including tickets, visit the official website by clicking here!