Every now and then Universal will send out media invites for various events looking at upcoming attractions and talking with the team members. But today was a rather unique event in that Greg Nicotero, Executive Producer and horror icon was in the park to personally train the new talent that will become walkers in the new Walking Dead Attraction opening later this summer at Universal Studios Hollywood. This not only gave us a wonderful look at the new talent but showed specifically what and how Greg looks for when he's training walkers for the television show itself.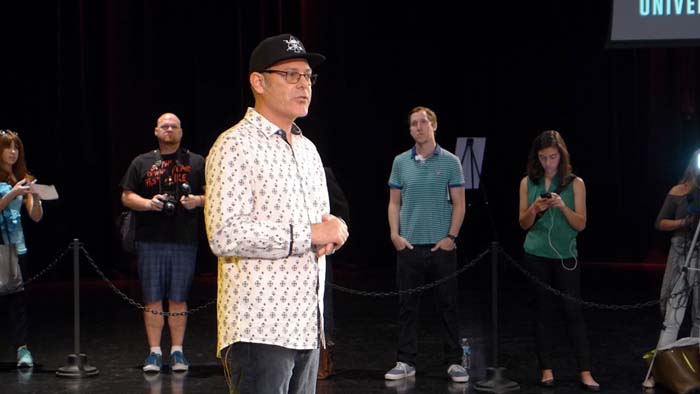 The event started with the creative director of the new experience (as well as of Horror Nights in Hollywood) who introduced media to the attraction as well as to the near 100 actors who will work in the attraction fulled dressed in screen quality zombie prosthetics.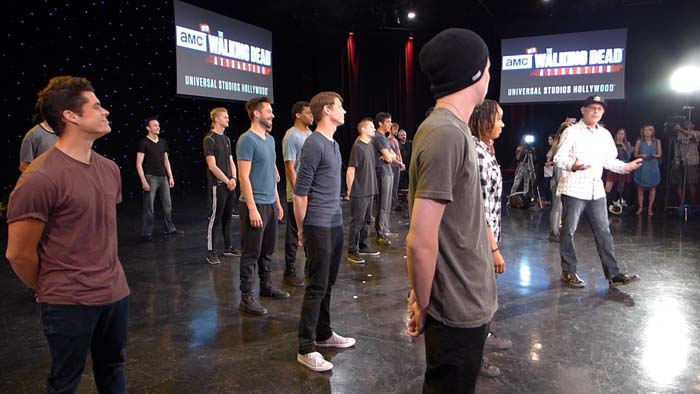 John then introduced Greg Nicotero who began working with the actors and talked a bit about the training they would do each day for the shows. He also discuessed that being in character for hours in end is much more difficult than for the few moments the camera is rolling so special training is needed for the attraction staff.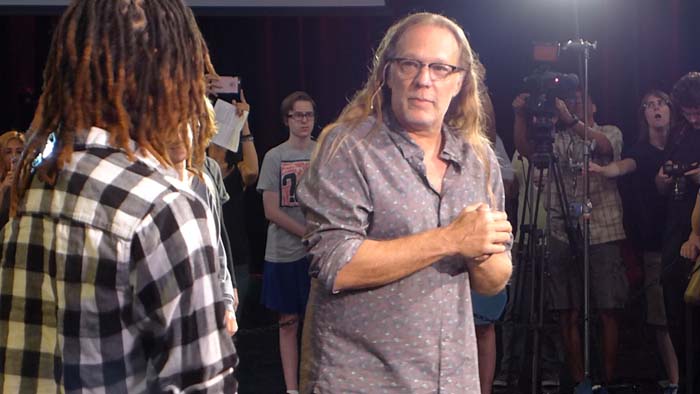 He then lined up the new team and began orchestrating pure walker madness as each of the actors quickly burst into character creating a eerie mob of living-undead.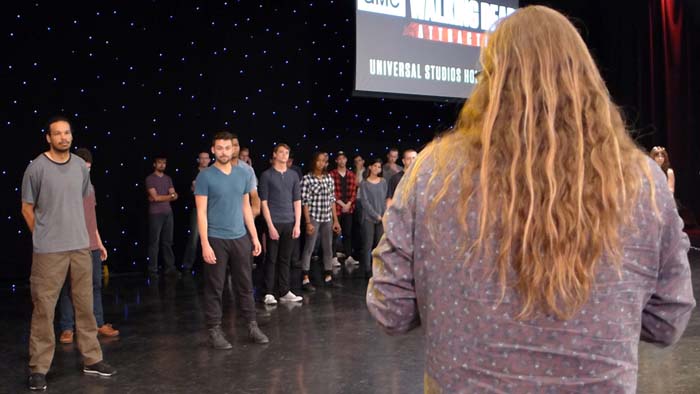 Meet Joe Giles! Joe is a one of Greg's crew members for K&B Effects as well as an actor who's been featured numerous times on The Walking Dead itself for some of the more memorable and effects heavy scenes. Fans of the show may remember a scene where a walker pressed his face through a car window ripping his skin off, that was Joe. He personally came to Universal Hollywood with Greg to show off the screen quality of make-up used in the attraction as well as become a useful reference for the new actors. Who better than an actual walker itself to show these new employees how to strut their stuff. Joe managed to stay in character in full make-up for over an hour, an impressive feet!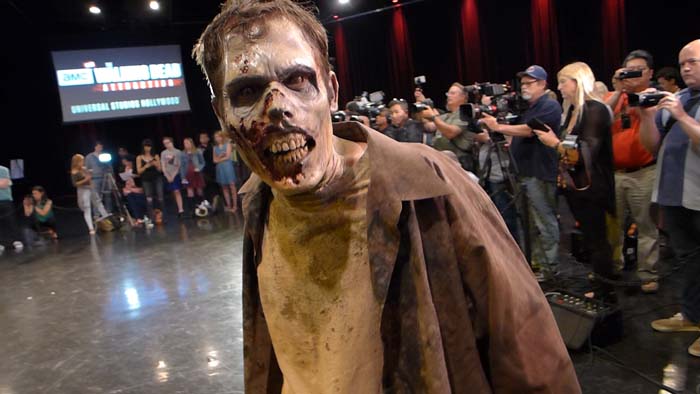 Witness the full Walker Boot Camp at learn how to be a pro walker!
After the training session was done, John and Greg sat down for a 25 minute Q and A talking about the attraction, discussing how it'll differ from regular seasonal maze at Halloween Horror Nights as so on. We've got a full video of the Q and A below!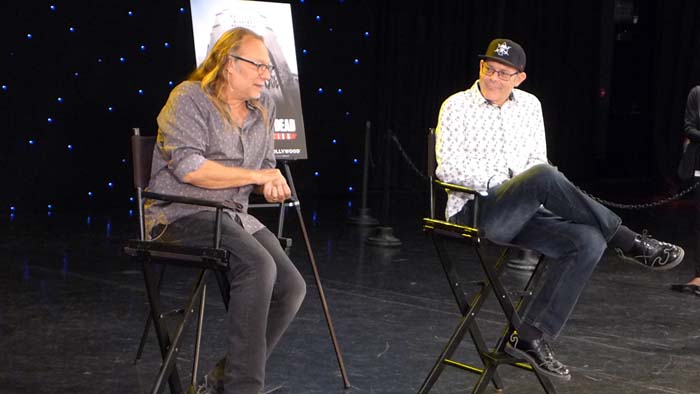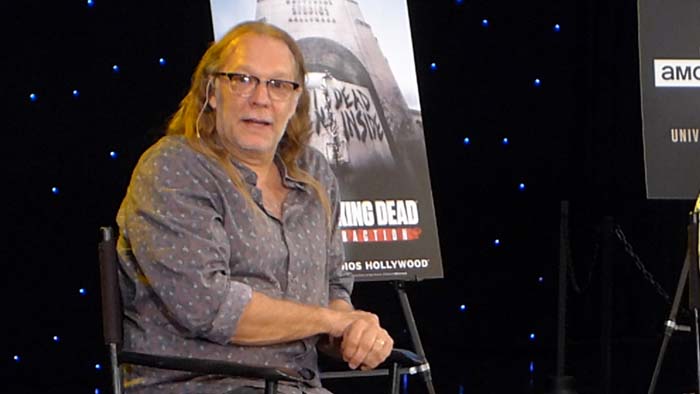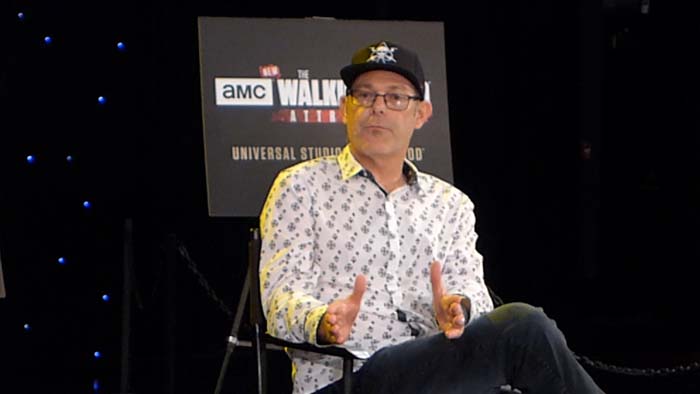 Videos to come very soon, stay tuned for more on The Walking Dead Attraction at Universal Studios Hollywood, and be sure to get social with us on Facebook and follow along with us on Twitter @BehindThrills for the latest updates!
For more information about Universal Studios Hollywood, visit the official website by clicking here!