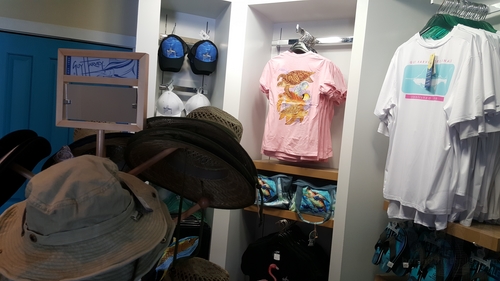 Mako at SeaWorld Orlando Orlando is the centerpiece of a huge new partnership, and conservation message. Guy Harvey has become legendary with his line of shirts, and merchandise that depicts amazing sea life in their natural habitats. You've seen the shirts just about everywhere. What you probably didn't know, is that Dr. Guy Harvey is not only a painter of these amazing animals, but also studies and tries to save the animals as well. A few weeks back we had the chance to hear a bit from Dr. Guy Harvey as he put the finishing touches on the huge mural for SeaWorld Orlando's newest coaster.
Yes, the coaster is important, and it's the reason why all eyes are on SeaWorld Orlando right now, but the most important message is that Sharks need our help.
Guy Harvey has released an exclusive line just for SeaWorld that will bring not only attention to sharks, but to the ocean in general. It feels like such a natural fit that you scratch your head and wonder why it hasn't happened sooner.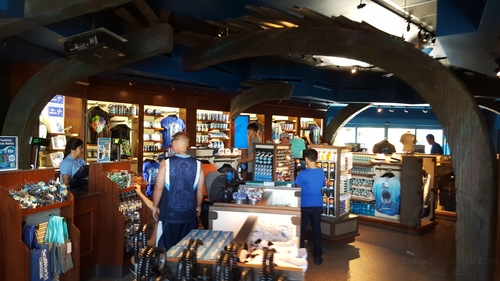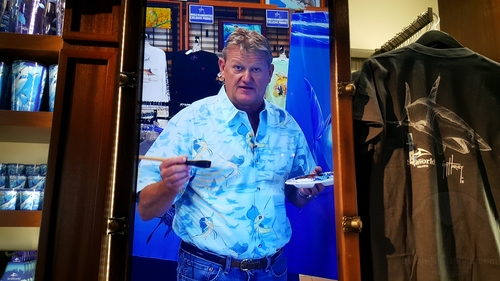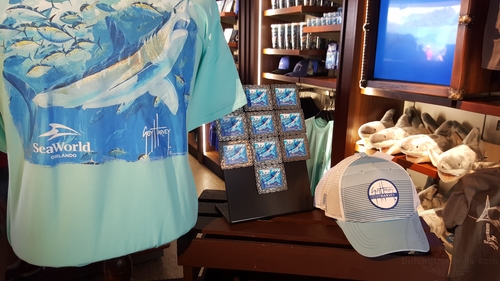 The natural ending to all theme park attractions these days is a trip through the gift shop. Mako is no exception. The coaster dumps you right out into the gift shop, where you can find all sorts of Mako merchandise, but more importantly you can find Guy Harvey merchandise. You can also purchase a limited edition Pass with all proceeds going to the Guy Harvey foundation.
Let's take a look around the new gift shop, right before it opened:
The most important thing about the new merchandise isn't that you'll have tons of great shark items, it's that you're going to be helping protect sharks, as a portion of the sales from each Guy Harvey shirt will go to The Guy Harvey Foundation, to help stop shark finning. Sharks are being slaughtered solely for their fins, and are being hunted to extinction because of it.
Slideshow: Check out even more pictures from SeaWorld Orlando
Click here if you can't view the slideshow

Stay tuned for more from SeaWorld, and be sure to get social with us on Facebook and follow along with us on Twitter @BehindThrills for the latest updates!
For our latest theme park videos please be sure to subscribe to us on YouTube!
For more information about SeaWorld Orlando, including tickets, visit the official website by clicking here!