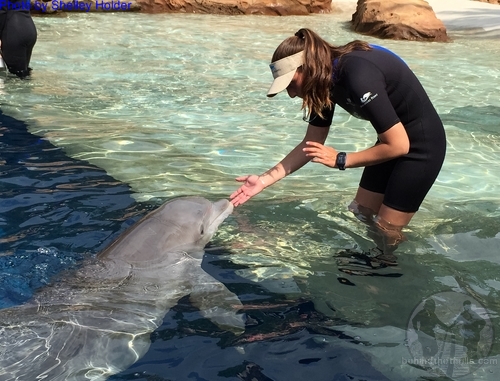 Dolphins are pretty amazing. Anytime you can get up close and personal with them, it is usually a great experience that you remember forever. Unfortunately, you can't just go out in the ocean, jump in, and play with them. It's illegal, and unsafe for you and the dolphins. Fortunately, you can swim with dolphins in a controlled environment, and learn a lot about them as well.
SeaWorld San Antonio's Discovery Point is a great new experience that opened up a whole new world of Dolphin interaction at the park. At the new area, guests can not only see dolphins in their underwater environments (click here to check it out!) but they can also learn about dolphins with trainers, and even swim with the amazing animals.
Video-Watch a dolphin training and swim session at Discovery Point!
If the experience seems similar to Discovery Cove, that's because it is. The experience at Discovery Cove is one that so many people love, that SeaWorld just had to bring it to Texas. The new area is definitely full of a lot of the same feeling that you get at Discovery Cove, without having to travel to Florida to do it.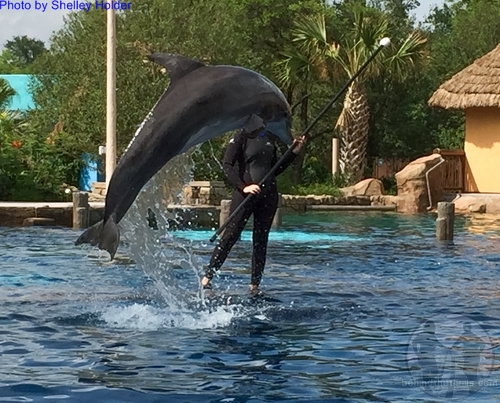 The new area is open to guests with a valid SeaWorld San Antonio admission, but there is an extra fee to swim with the dolphins.
Slideshow-Check out even more from Discovery Point


Click here if you can't view the slideshow
Special Thanks to Shelley Holder for checking out Discovery Point for us!
Stay tuned for more from SeaWorld San Antonio, and be sure to get social with us on Facebook, and follow along with us on Twitter @BehindThrills for the latest updates!
For more information about Discovery Point at SeaWorld San Antonio, visit the official website by clicking here!