When attending SDCC each year, it's not uncommon to leave the convention with a bag, maybe two, or three filled with many of those delicious exclusive toys. It's no different for us, so we've decided to bring BTT Toybox back, this time looking at many of the best SDCC convention exclusives from this year's con.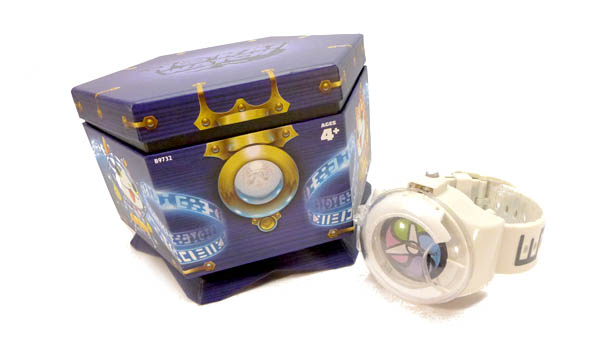 As a fan of Yokai Watch, when I heard that the popular video game/anime series would be getting an exclusive this year from Hasbro Toy Shop, naturally I geeked out as this is the first (and hopefully not last) Yokai Watch related SDCC exclusive. Focusing on the Jewelnyan's, seen primarily in the game, this set gives fans some very hard to get characters in the game, as well as a very well done yinyl figure of Diamonyan. The box is designed to represent a traditional Japanese jewelry box, a natural fit given the franchises origins, with the characters printed on each side of the hexagonal box. The box opens like a typical jewelry box to reveal the 5 exclusive Yokai medals as well as the figure!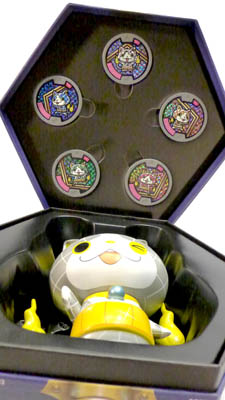 While not included these medals do work with the Yokai Watch toleplay toy from Hasbro, as well as with the 3DS game's scannable QR code. The medals themselves don't hold much value unless you're really into the roleplay/video game aspect of the series but look awesome none-the-less.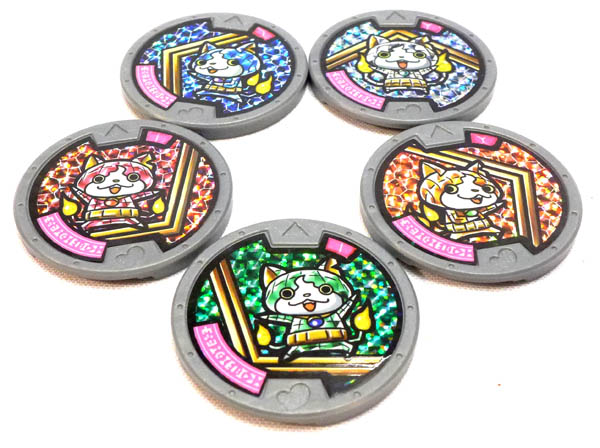 To hear what each medal says in the roleplay toy be sure to check out the video at the bottom of the page! Now we're left with the figure, and the figure looks very, very nice. As someone who collects the Yokai model kits I would much, much prefer if there were more of these style vinyl figures around. The detail on Diamonyan is top notch, nothing is missing or feels incomplete, how ever figure should be. It makes for a wonderful display piece and excellent addition to any collection.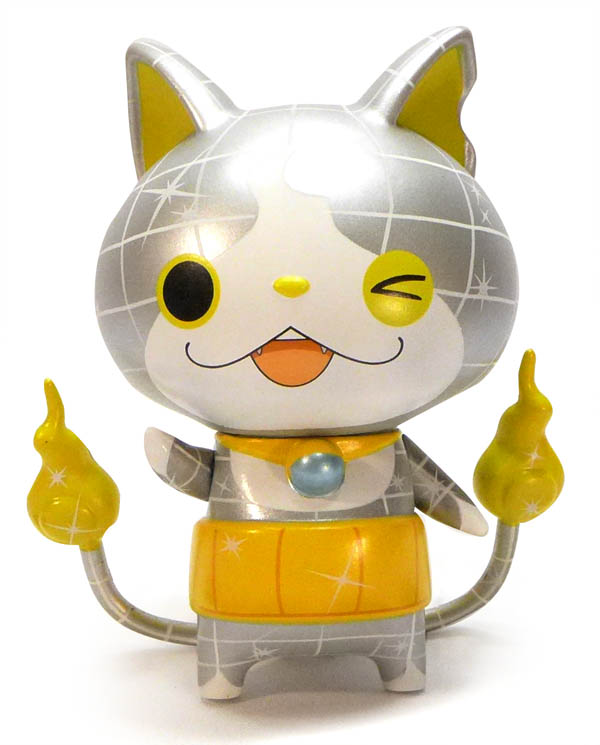 The set itself is a complete treat for Yokai Watch fans. If you're not a fan of Yokai or you don't already own the roleplay toys required to get your money's worth out of this set, then you'll definitely want to hold off on this set. But if you love everything about Yokai Watch, this is a must have! The set retailed at SDCC for $24.99 and will be available on HasbroToyShop.com for a limited time while supplies last in the coming weeks.
BE SURE TO CHECK OUT OUR FULL VIDEO REVIEW ON THE TOYFAN (TheTFReview) CHANNEL!
That does it for this look at the Yokai Watch SDCC Exclusive. We've got SO MUCH MORE to show you on BTT Toybox SDCC Edition,
Stay tuned for more from Disney, DisneyXD, Hasbro, and be sure to get social with us on Facebook and follow along with us on Twitter @BehindThrills for the latest updates!
For our latest toy reviews please be sure to subscribe to ToyFan on YouTube!
For more information about Hasbro's SDCC Exclusives, including where to buy them, visit their official website by clicking here!