Star Wars Land continues to grow at Disneyland in Southern California. The size of the lot currently being developed for the new area as well as operational/backstage facilities is reaching 25 acres making it the largest expansion is Disneyland Resort history, dwarfing 2012's Cars Land at California Adventure. The back end of the park has seen the removal of almost all the trees that surrounded the Rivers of America (most of which will be replanted) exposing the unsightly Mickey and Friends parking structure from inside the park, a rare sight-line issue at Disneyland.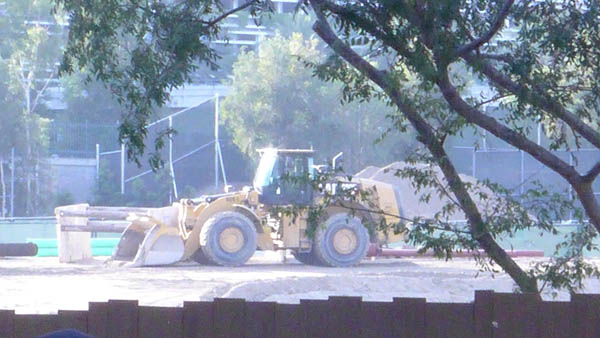 From inside Critter Country you can see many of the dozens of earth movers required to build the land.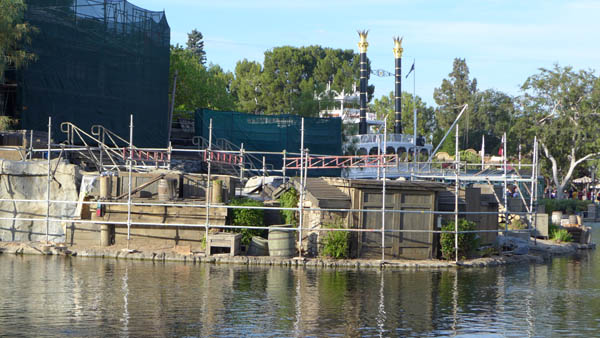 The Fantasmic stage on Tom Sawyer Island is receiving much needed TLC. Lots of enhancements are expected to come to the 20 year old show when the Rivers of America reopen in Summer of 2017.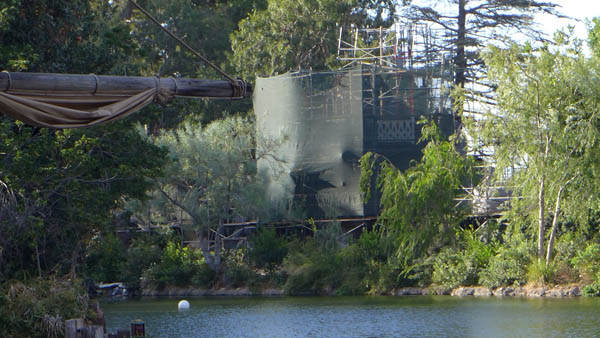 Crews are also taking this oppertunity to give Pirate's Lair on TSI some much needed TLC. This whole area should be freshened up and look wonderful when it reopens.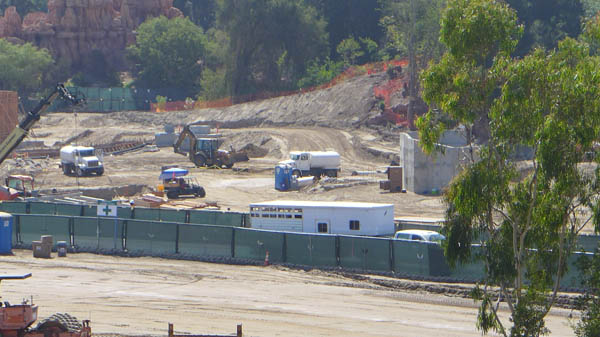 From the top of the Mickey and Friends parking structure we get a bird's eye view of Star Wars Land. It's only a matter of time before TDA installs walls to block the popular view of the construction.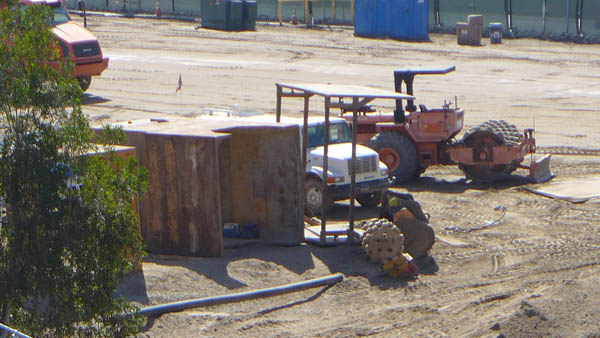 A look at the reshaped berm reveals that the cut was not as drastic as first imaged.
Many sites reporting that over 30% of the river would be removed. That's not even close to accurate. It's closer to 15% being cut away to incorporate new path leading from Critter Country to Star Wars Land.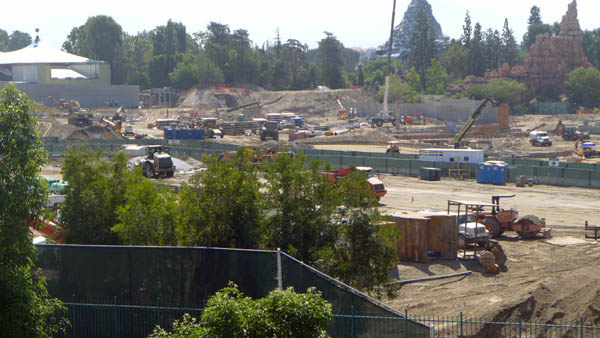 Off in the distance we can see that the new market/main street of Star Wars Land has gone vertical! I repeat Star Wars land has gone vertical! It should really be a fun few years leading to the grand opening.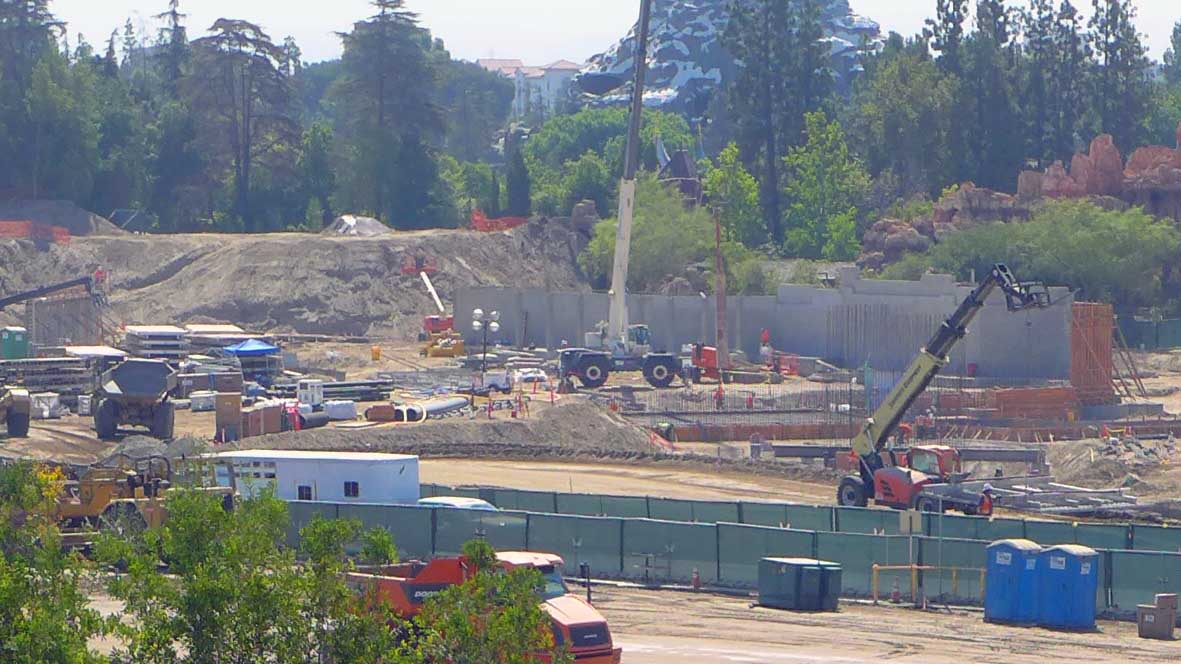 As of right now Disneyland has gone vertical and construction is moving insanely fast, while across the country, fans are awaiting the first real phases of construction to begin on the east coast version. It's looking like the Disneyland version will open first, and the WDW version will open the following year. That does it for this quick look at Star Wars Land construction.
Stay tuned for more from Disney, and be sure to get social with us on Facebook and follow along with us on Twitter @BehindThrills for the latest updates!
For our latest theme park videos please be sure to subscribe to us on YouTube!
For more information about Disneyland, including tickets, visit the official website by clicking here!