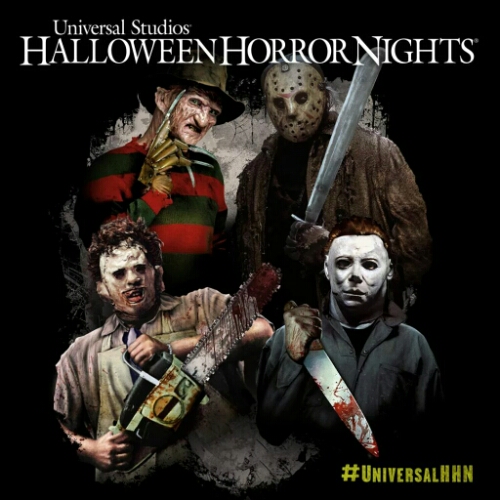 Talk about a nightmare come true! Halloween Horror Nights Hollywood has just dropped a bombshell! This year for Halloween Horror Nights, they will be adding mazes based on Freddy vs. Jason and Texas Chainsaw Massacre!
Earlier this month Horror Nights unveiled a maze based on Halloween 2…so let's do the math. Freddy Kruger , Jason Voorhees, Michael Myers and Leather face will all be at one event? Holy crap! You can expect screaming, chainsaws, and lots of carnage!
First up is Freddy Vs. Jason.  It's the ultimate showdown, and no matter who wins…you lose!
This house was amazing at Halloween Horror Nights Orlando last year, and provided the right amount of terror between the two. You also never knew which one of the two was going to "win" as it changed every single time. This is going to be amazing and something that fans are going to LOVE!
Next up is Texas Chainsaw Massacre:Blood Brothers!
Leather face and Chop Top are coming for you…wait…Chop Top?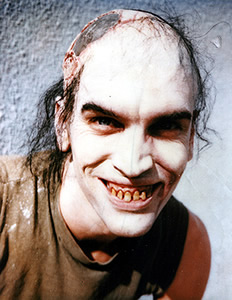 The much more fun and demented Texas Chainsaw Massacre 2 was where we were introduced to this ember of the "family". Could we see more family members?
These two houses join Halloween: Hell in Haddonfield and The Exorcist. Old school horror is going to be in high supply this year, but with it being the end of July, we're going to make a safe bet and say that the announcements aren't done yet. Four mazes down, and we think there will let be at least two more…plus Terror Tram. This year should be one the biggest yet.
Stay tuned for more from Halloween Horror Nights, and be sure to get social with us on Facebook and follow along with us on Twitter @BehindThrills for the latest updates!
For our latest theme park videos please be sure to subscribe to us on YouTube!
For more information about HHN, including tickets, visit the official website by clicking here!