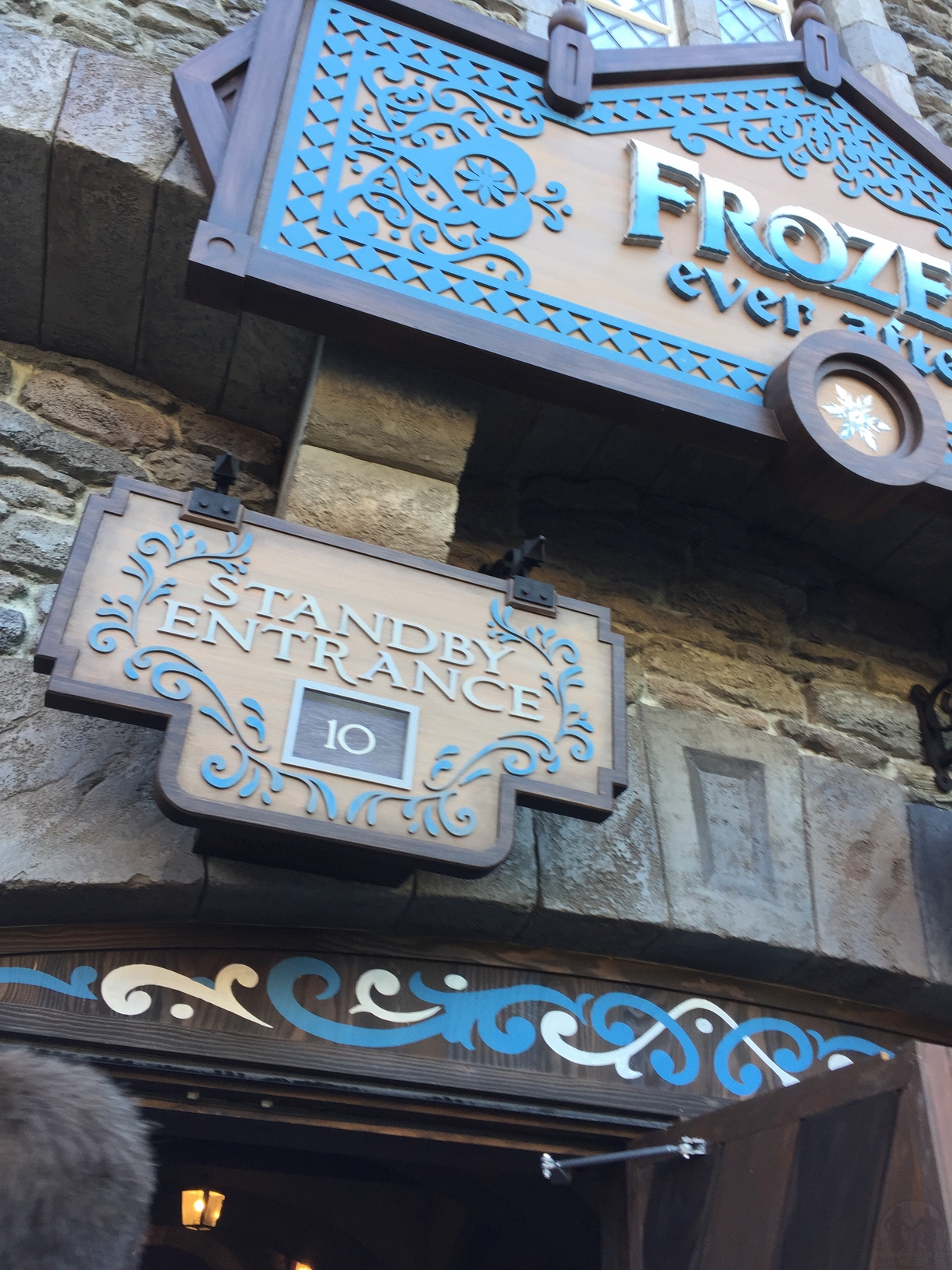 Frozen Ever After has opened at Epcot's Norway Pavilion at Walt Disney World. After a few weeks of trying, unsuccessfully, we were finally able to ride it and experience what the fuss was all about. Was it worth the wait? Is it anything like the old Norway Ride, Maelstrom? And how can you make sure to ride it? All questions that we will answer as we go along. I'll cover the good, the bad, and the amazing, because for the most part, Frozen is amazing.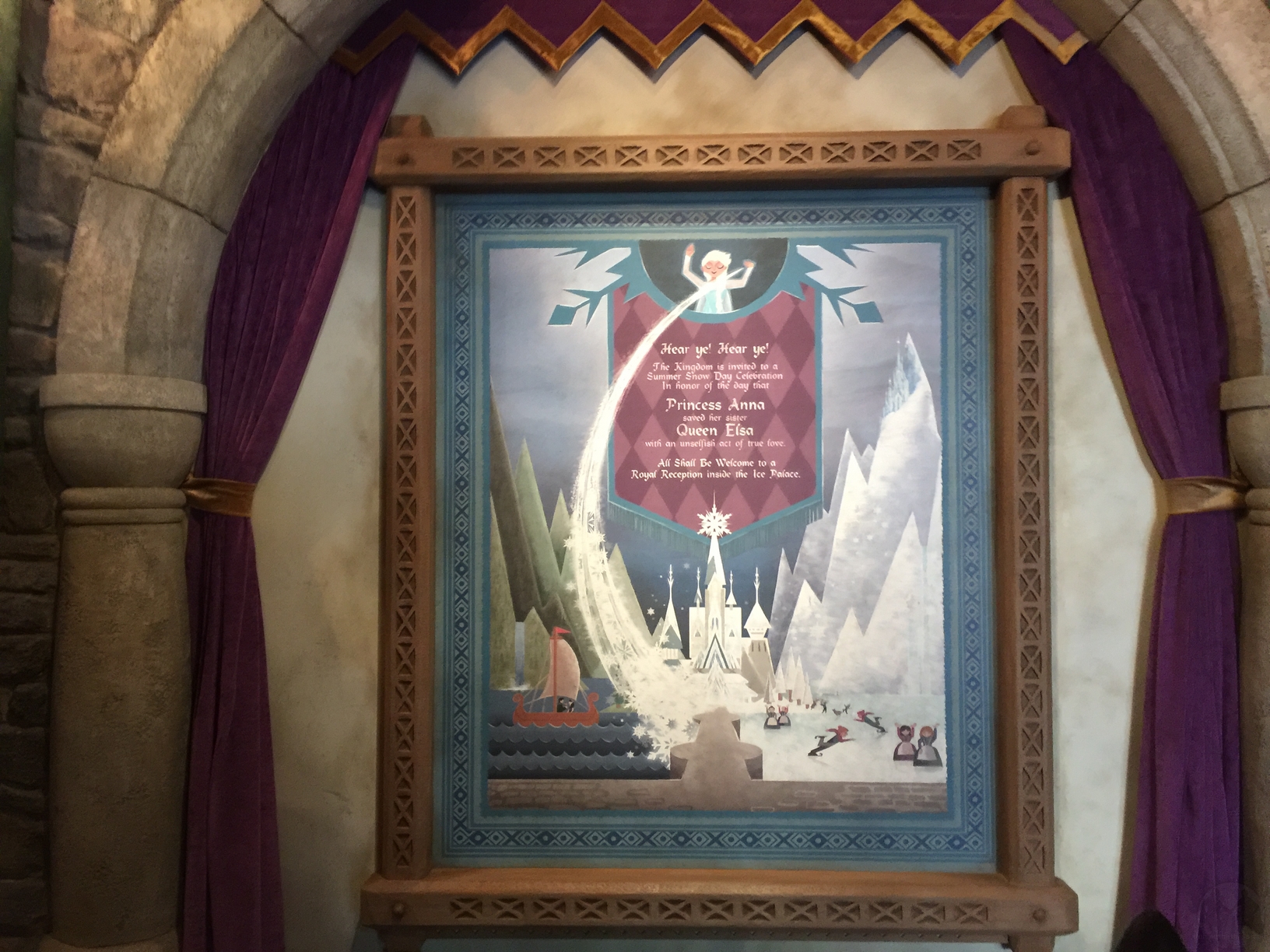 Right off the bat, Frozen isn't a ride through the movie. It has a lot to do with the movie, and if you're one of the few who have never seen it, you just might be lost. What it does, instead of recap the movie, is pick up where it leaves off. The ride takes you through Arrendelle as Queen Elsa declares a "Summer Snow Day" and takes you on a tour of the kingdom, and her ice palace. It uses familiar songs, but new versions of those songs sung in different ways.
Want to check it out for yourself? Watch our full video ride through:
The ride itself is amazing, and breaks some new ground…but more on that in just a second.
Let's backtrack a bit. The queue here tries to be fun and take you through the town of Arrendelle. We see some familiar sights, and some familiar faces. For the most part, however, it's rather short and not very fun. It's just a line. That's kind of disappointing, as Disney had been working on several other queues to distract you from the fact that you're waiting in line. The shops and buildings look like they are straight from the movie, but you can tell they've reused a lot of the old feeling and sets from the Norway attraction. That's neither good or bad, it's just what it is.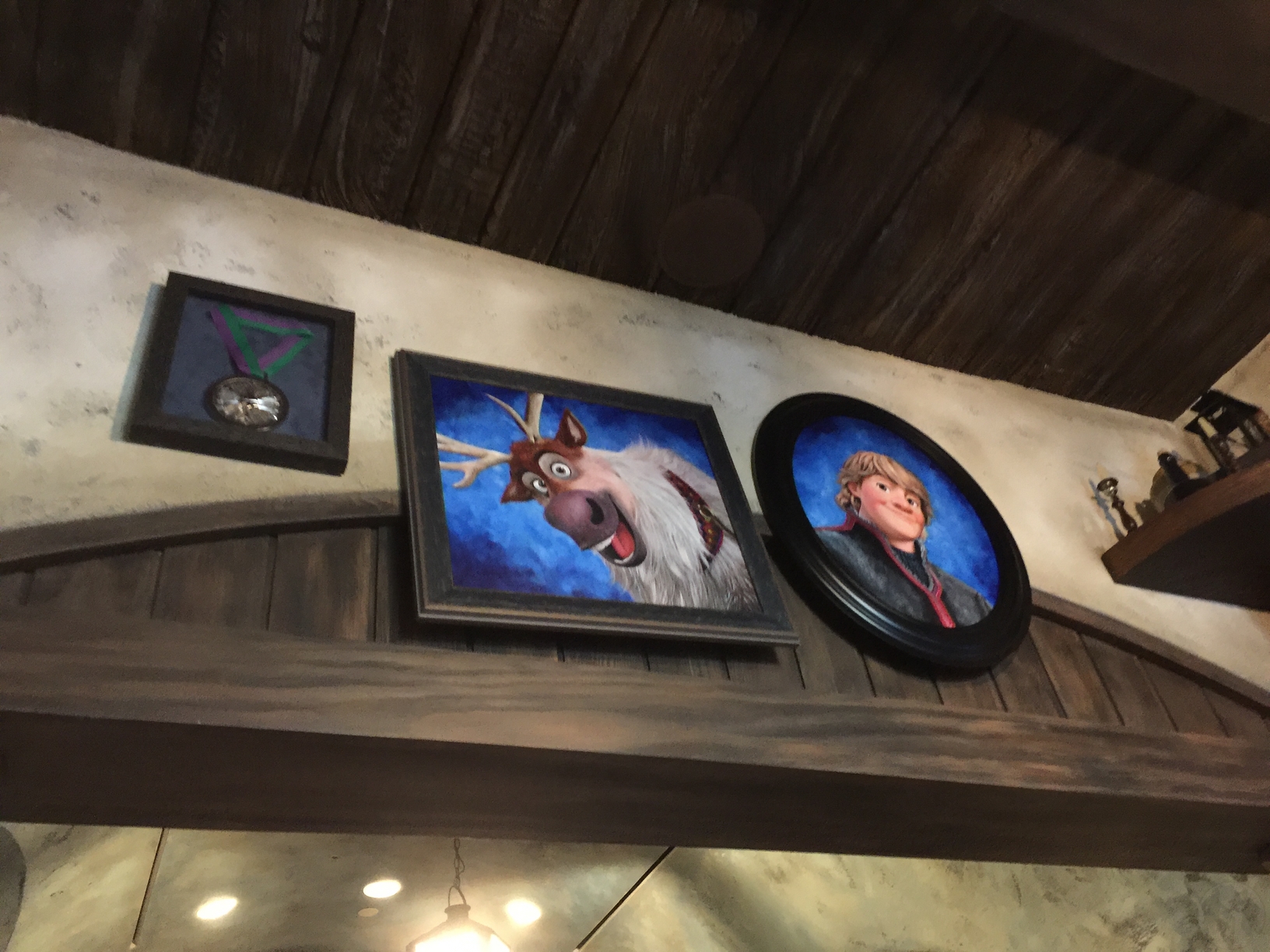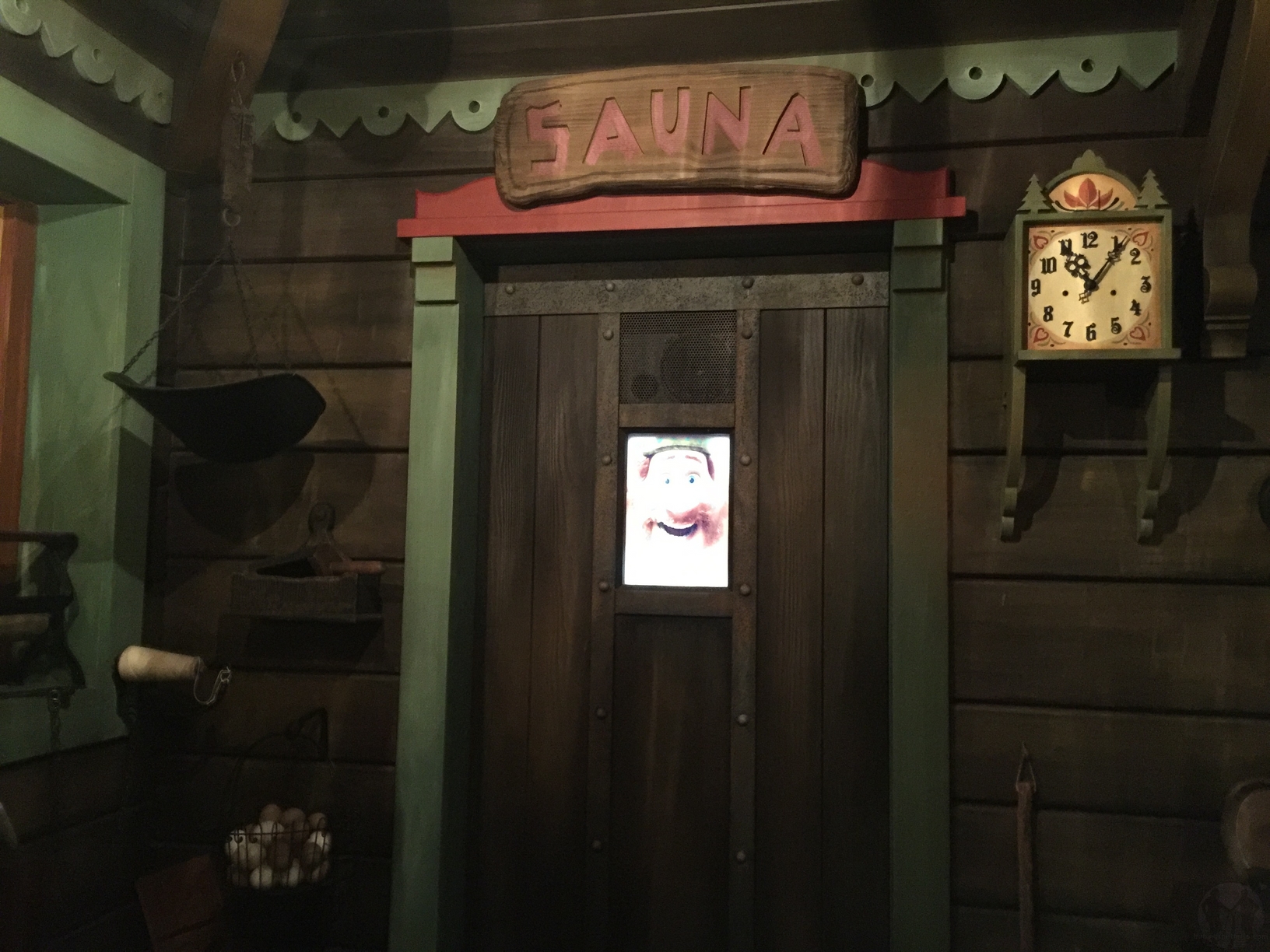 The most interactive part here is that we see Oaken in his Sauna every few minutes, as he pokes his head out the door. We also see portraits of Sven and Kristoff as they are in their new positions in the town. It's cute, but it serves nothing for the story and it's also very short for the amount of crowds that the ride gets.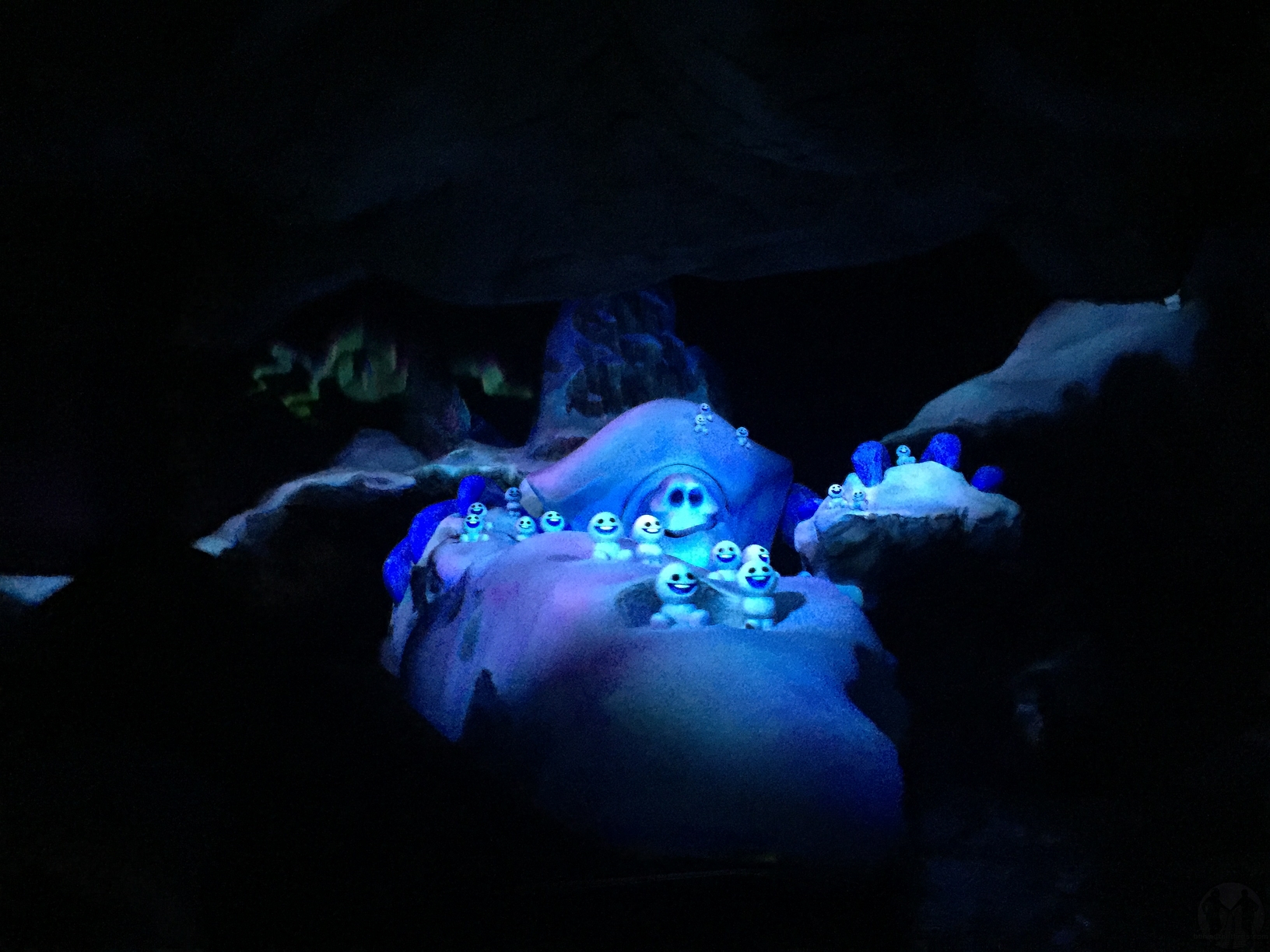 So how is the ride? Flat out the good parts of the ride are amazing, the bad parts of the ride, well…they're not horrible, and really just nitpicks.
This is very much a Disney classic dark ride. If you liked rides like Snow White, Winnie the Pooh and even Pirates of the Caribbean, you're going to love Frozen Ever After. It's hands down one of the simplest rides ever made, but in such a technologically advanced way. They do things with animatronics here that are just simply stunning. From the very onset of the ride, you are immersed in Arrendelle, and the world of Frozen. You are touring the castle and seeing old friends, and it's really a great journey. It truly is!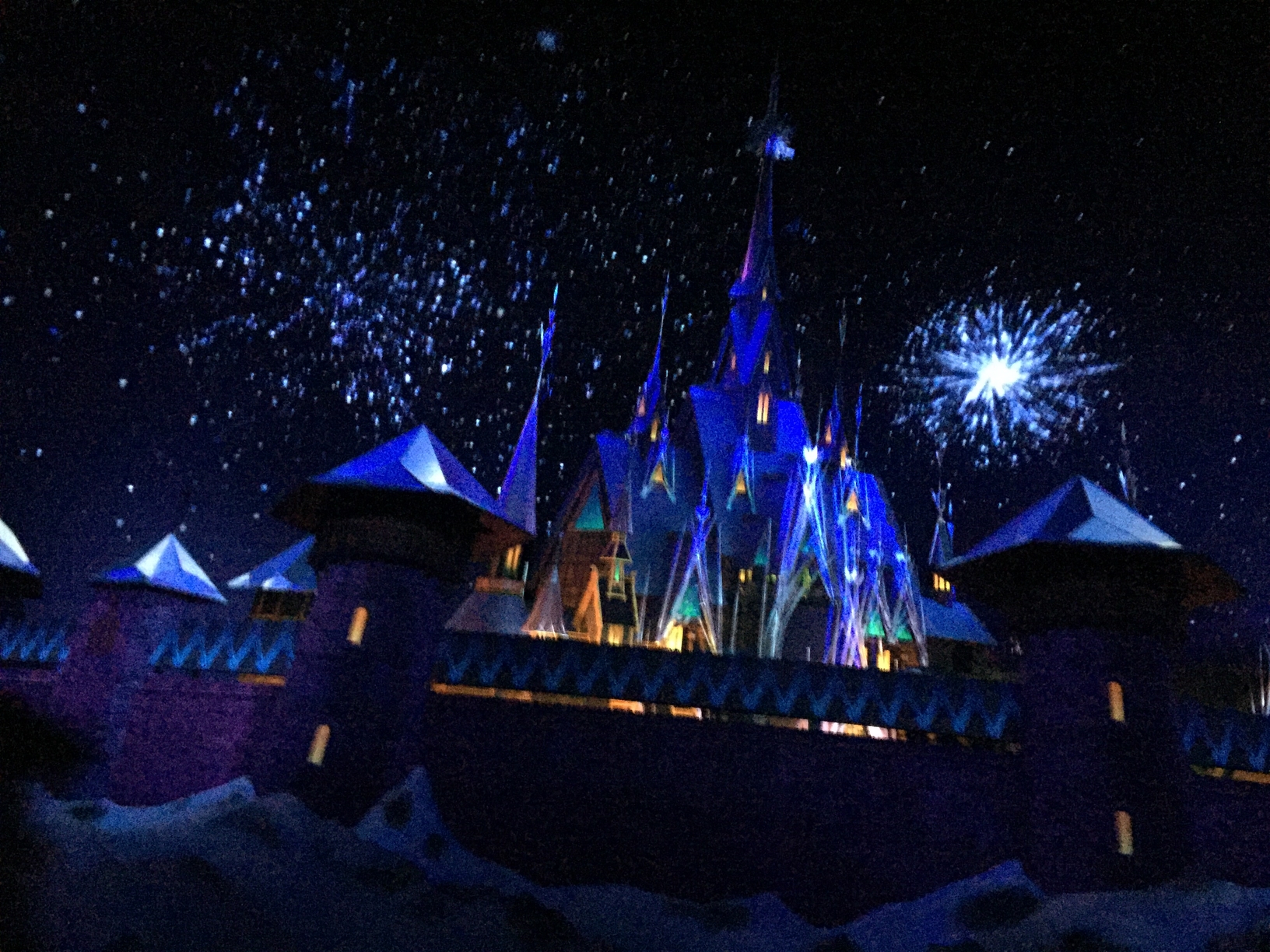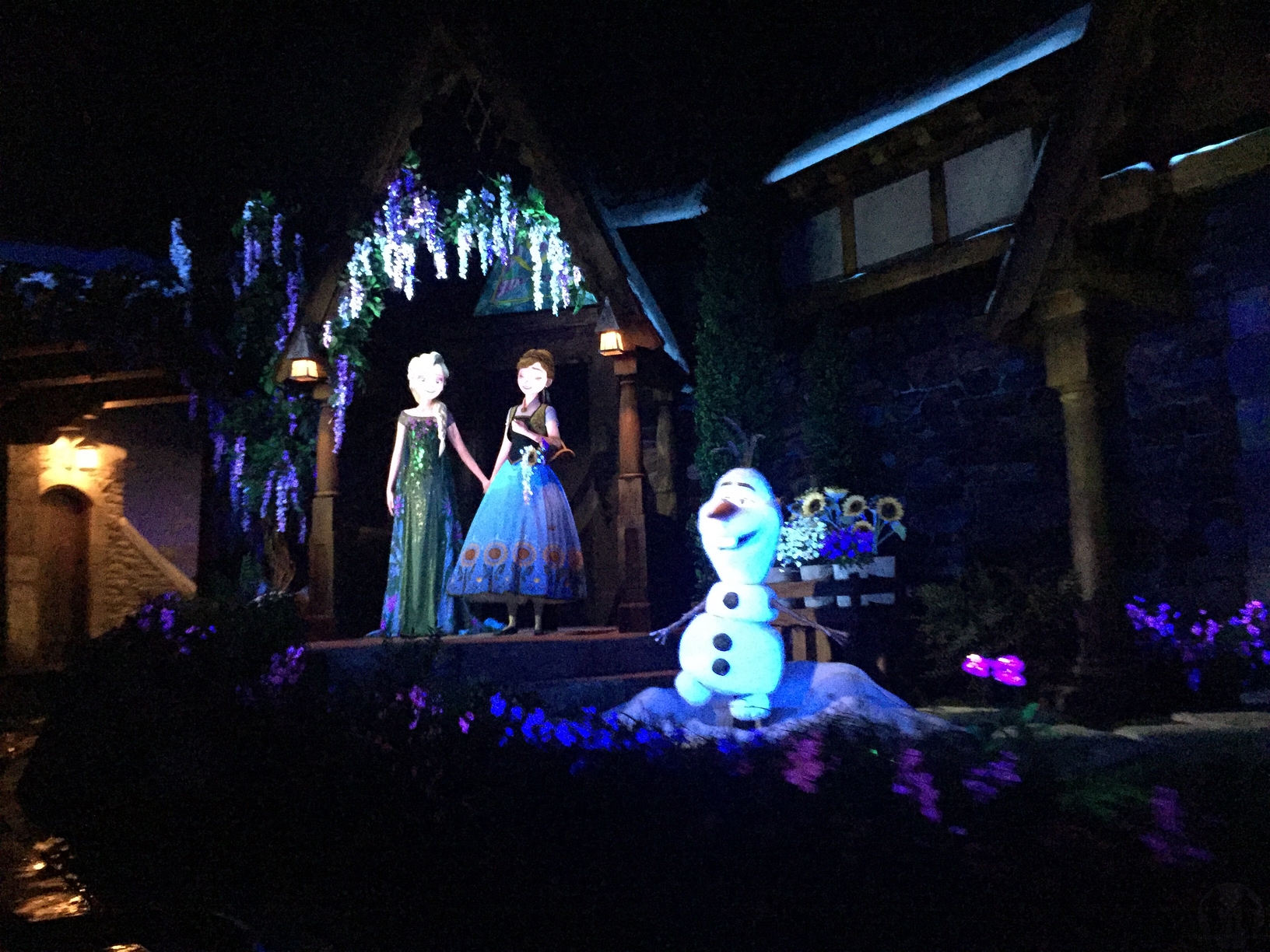 The animatronics here are the star of the show, with Olaf being one of the most impressive. The use of very fluid animatronics, combined with the digital image projection is amazing, especially with Olaf. He jumps, he skates his very body wiggles just like it does in the movie. Anna and Elsa too go beyond your typical movements for animatronics as Elsa especially whisks her arms around and just belts out "Let it Go". The animatronics bring the movie to life in a way that you just have to see to believe.
If the ride is so good, then what can there be that's bad?
Well, the space for one. It feels like it's been reused. The space for Norway felt a lot more open and welcoming, where this is more confined. Maybe that's on purpose, but it allows you to notice things that maybe you normally wouldn't, such as the lack of any themeing or anything on one side during a key moment in the ride. Does it change anything? No, but it's a little detail that might have been able to slide something else cool in there.
Let's also talk about the Elephant in the room. Does it belong in World Showcase? Flat out no, no it doesn't. Disney has taken the Norway Pavilion and pretty much reduced it to a little bit of architecture and a viking museum. That's it. The ride would have felt better in some place like Fantasyland or even in Hollywood Studios. There's no use in complaining about it though, because despite all that, the ride is amazing. The experience is amazing, and it's just a fun time all the way around.
Slideshow-Check out even more pictures from Frozen



Click here if you can't view the slideshow
As you may have noticed, the ride opened almost a month ago, yet here we are finally giving our review. What gives? With a ride like Frozen, you have to expect huge lines. However, what you don't expect is to see a new ride stay down for an extended length of time. That's happening a lot, mostly because Disney didn't have the chance to soft open the ride. As such, they are going through a lot of the motions that you normally would during a testing period. Fastpass is being restricted (or at least it was while we were there), and the later in the day it gets, it seems like the better the chance you have for a breakdown.
How did we get on, and how can you hope to get on? The Early Bird gets the snowman. Simply put, we were at the park gates way before opening. As the park opened, we headed straight back to Frozen, waited for the rope to drop then pushed immediately towards Norway. We waited about 15 minutes for the ride, though when we were done it had a posted 120 minute wait. It jumps rather quickly. Your best bet is to plan a day just to ride Frozen and get to the park before opening. Anything else, and you might as well just Let it Go…okay, couldn't resist.
Stay tuned for more from Disney, and be sure to get social with us on Facebook and follow along with us on Twitter @BehindThrills for the latest updates!
For our latest theme park videos please be sure to subscribe to us on YouTube!
For more information about Walt Disney World, including tickets, visit the official website by clicking here!