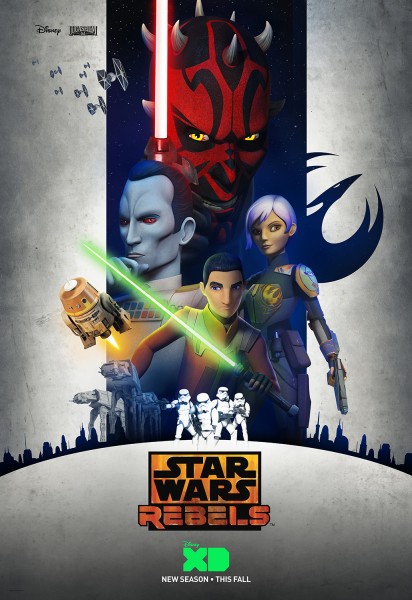 Are you an old school Star Wars fan that read all the books, comics, everything that you could get your hands on? When the powers that be started talking new Star Wars films, there was one direction that they had to go…Grand Admiral Thrawn. He was a menacing takeover from the Emperor in the days after Return of the Jedi. He was trying to keep the mission alive, and he did it in very diabolical ways. However, it's not the direction that they went…at least not yet.
Star Wars Rebels, Season Three had it's trailer debut at Star Wars Celebration, and…wow…Thrawn.
Grand Admiral Thrawn is here, but how much will we get from the books? Lars Mikkelson, brother of Rogue One star Mads, will bring Thrawn to life. There is no mention of anything else from the book series: Heir to the Empire, but that's as of now. Hopefully that changes.
There will also be a book coming out in 2017, titled simply: Thrawn. It will be written by Heir to the Empire author, Timothy Zahn, so we're talking some major chances for an epic story here.
Stay tuned for more from Star Wars, and be sure to get social with us on Facebook and follow along with us on Twitter @BehindThrills for the latest updates!
For our latest theme park videos please be sure to subscribe to us on YouTube!