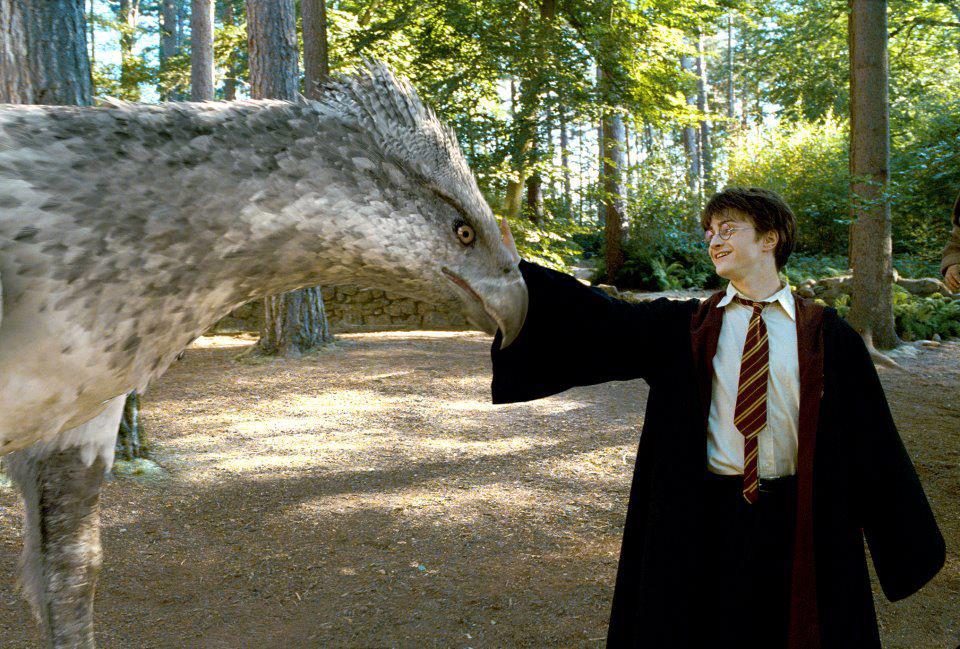 Like it or not, Pokemon Go is massive. The age old complaints by many have been a.) People don't spend enough time with each other b.) People need to get off the couch and c.) People need to stay off the couch. Well…two out of three ain't bad. Pokemon Go has become a phenomenon. You know what else is a phenomenon? Harry Potter and the Wizarding World that JK Rowling has created.
There is an all new movie coming out this November, that takes place in the Wizarding World that Harry Potter inhabits. It's a movie that sends a wizard around the area searching, and trying to capture amazing beasts. See the connection here?
An online petition has popped up demanding that Warner Brothers create a version of Pokemon Go that allows you to use spells, find creatures, capture them and train them. It's Harry Potter GO…and we love the idea.
Sign the petition here. As of publishing it had over 30,000 signatures with a goal of 35,000. Could you imagine walking through the streets of Hogsmeade and capturing Hippogriff? Personally, we'd love to see it get a little more complex, such as performing certain actions before you capture it…like an option to take a bow (have to show the proper respect).
It would be the perfect game to tie into the new movie, and absolutely brilliant for walking around The Wizarding World at Universal Orlando and Hollywood. Augmented reality is a tool that could be used for many different applications, but we think creators are just starting to scratch the surface on gaming.
Stay tuned for more from Universal, and be sure to get social with us on Facebook and follow along with us on Twitter @BehindThrills for the latest updates!
For our latest theme park videos please be sure to subscribe to us on YouTube!
For more information about Universal Orlando, including tickets, visit the official website by clicking here!