Today Hasbro made a huge Rogue One toy reveal, the return of motorized walker toys! This is something Star Wars fans have been asking for and now it's finally here in the form of the AT-ACT.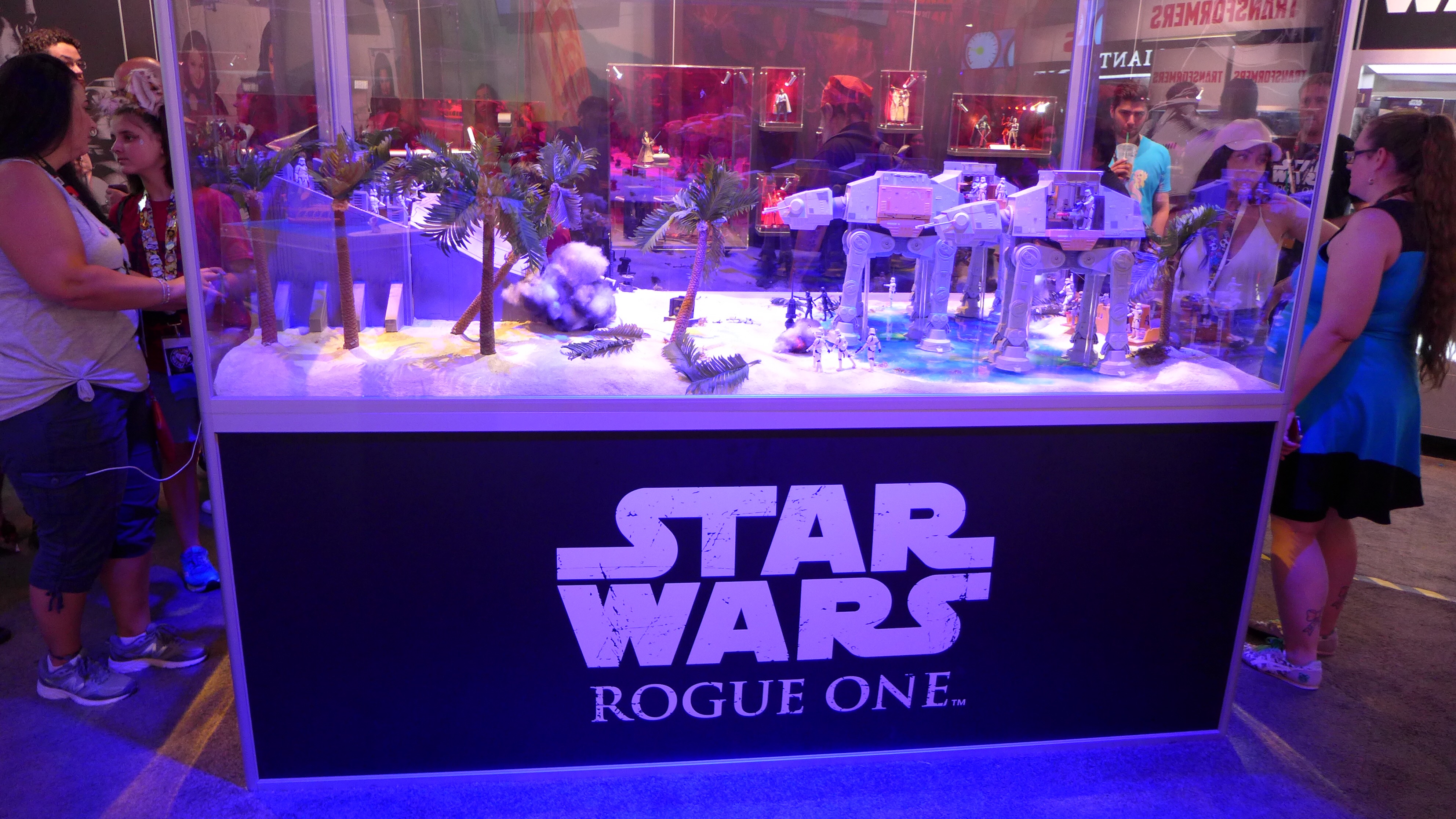 But this version comes with lots of bells and whistled. The first new thing is that this toy can connect to your smart phone or tablet for you to take the helm. This version also features a new modular cargo system, that forms a small landing craft, normally housed in the hump of the walker which is great for play! The best part is that you get three figures with each set!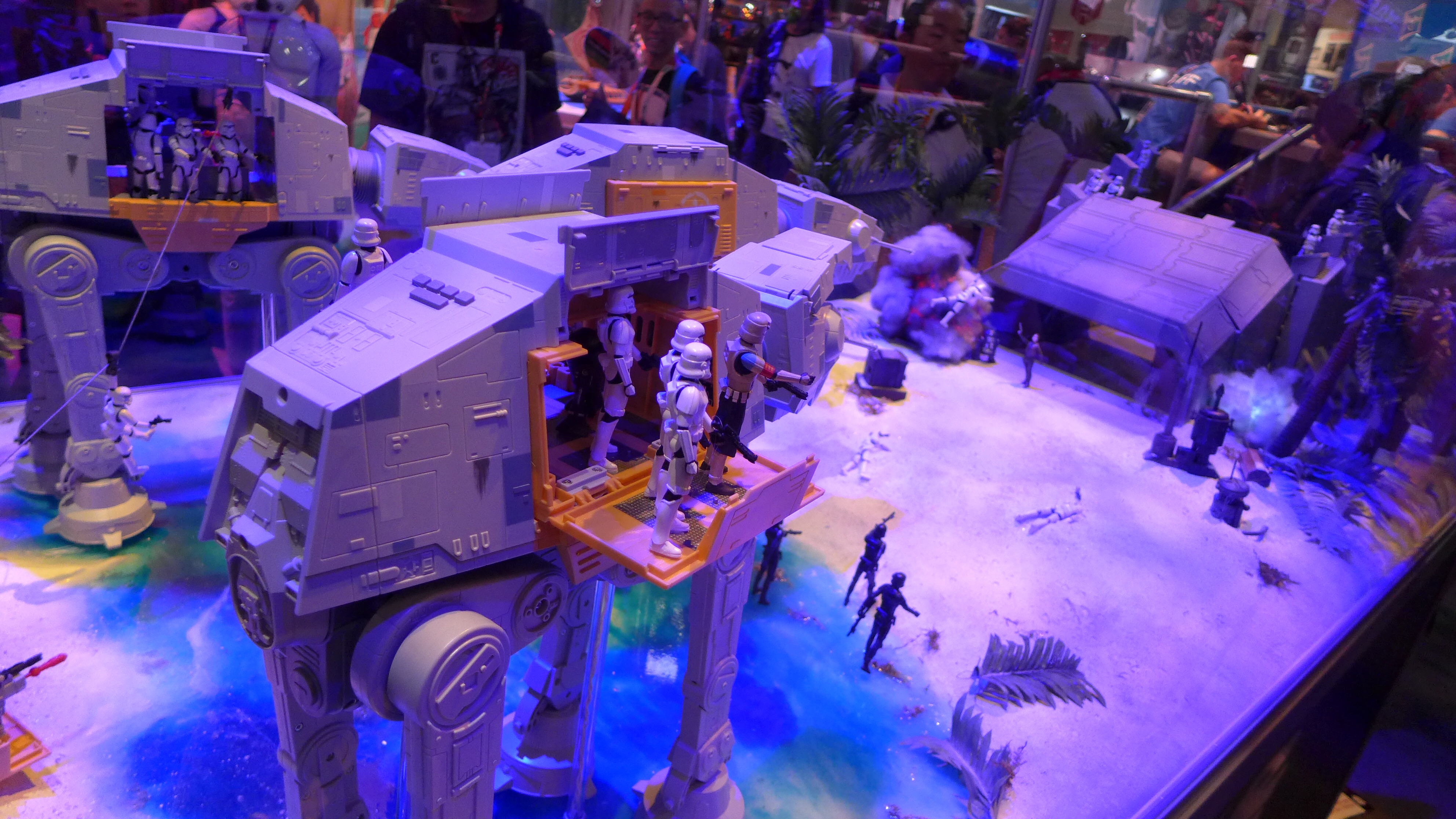 A closer look at the removable transport piece.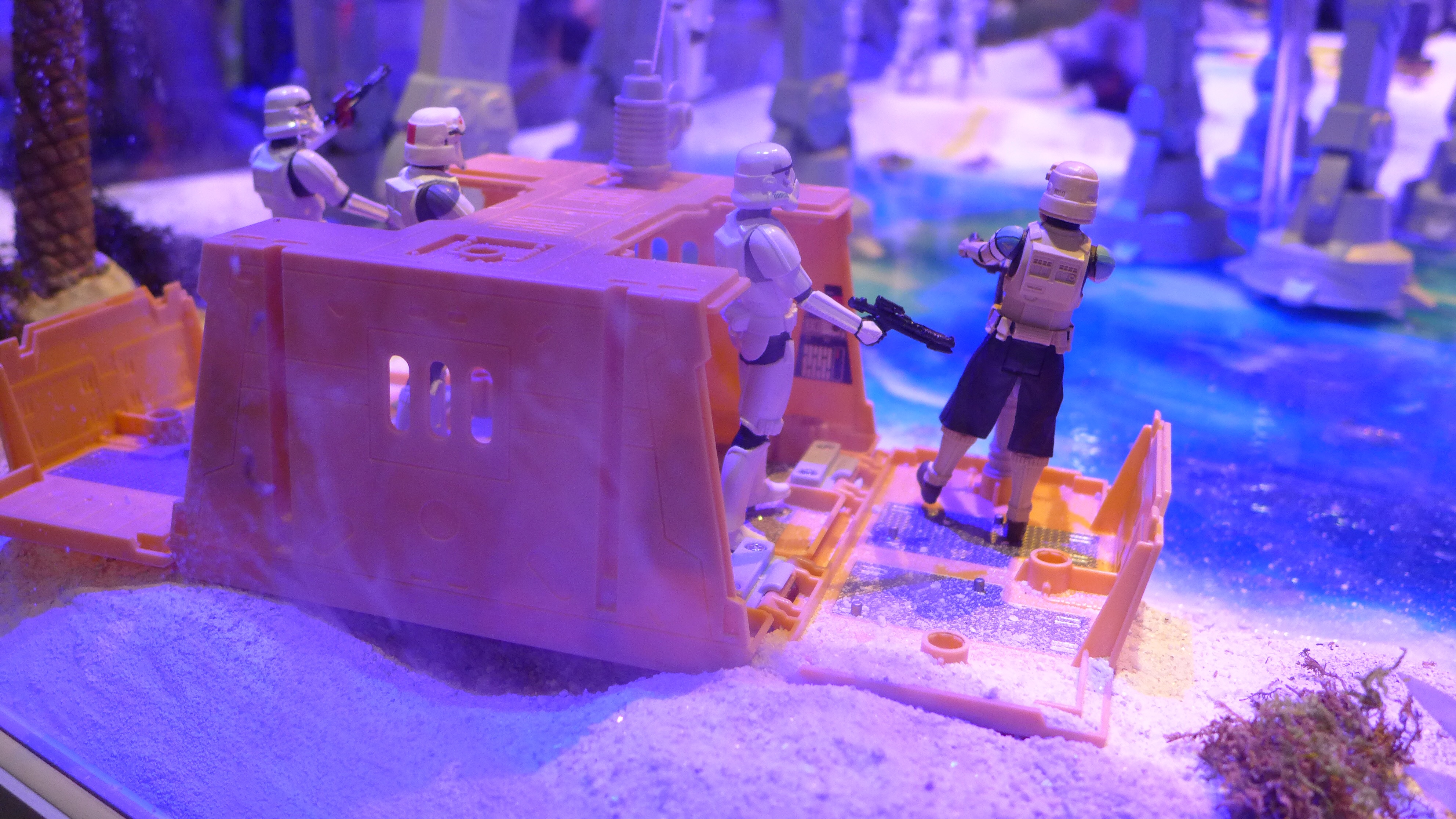 In addition to the walkers we also got our first look at the new 3.75in scale figures from rogue one.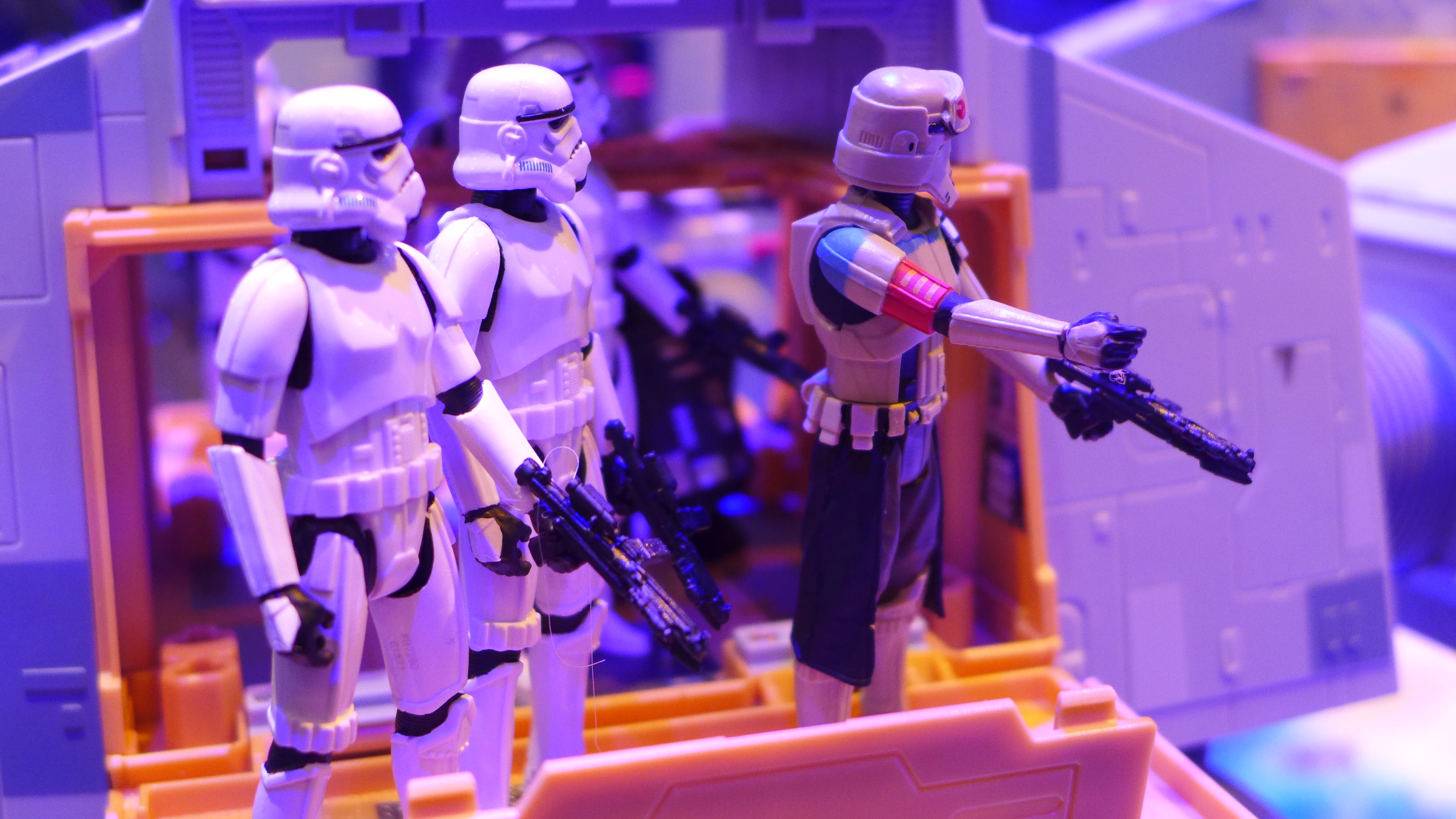 The diorama depicted is very reminiscent of the Battle of Hoth, with Jyn being the main target of each of the walkers, a very well done and very detailed display.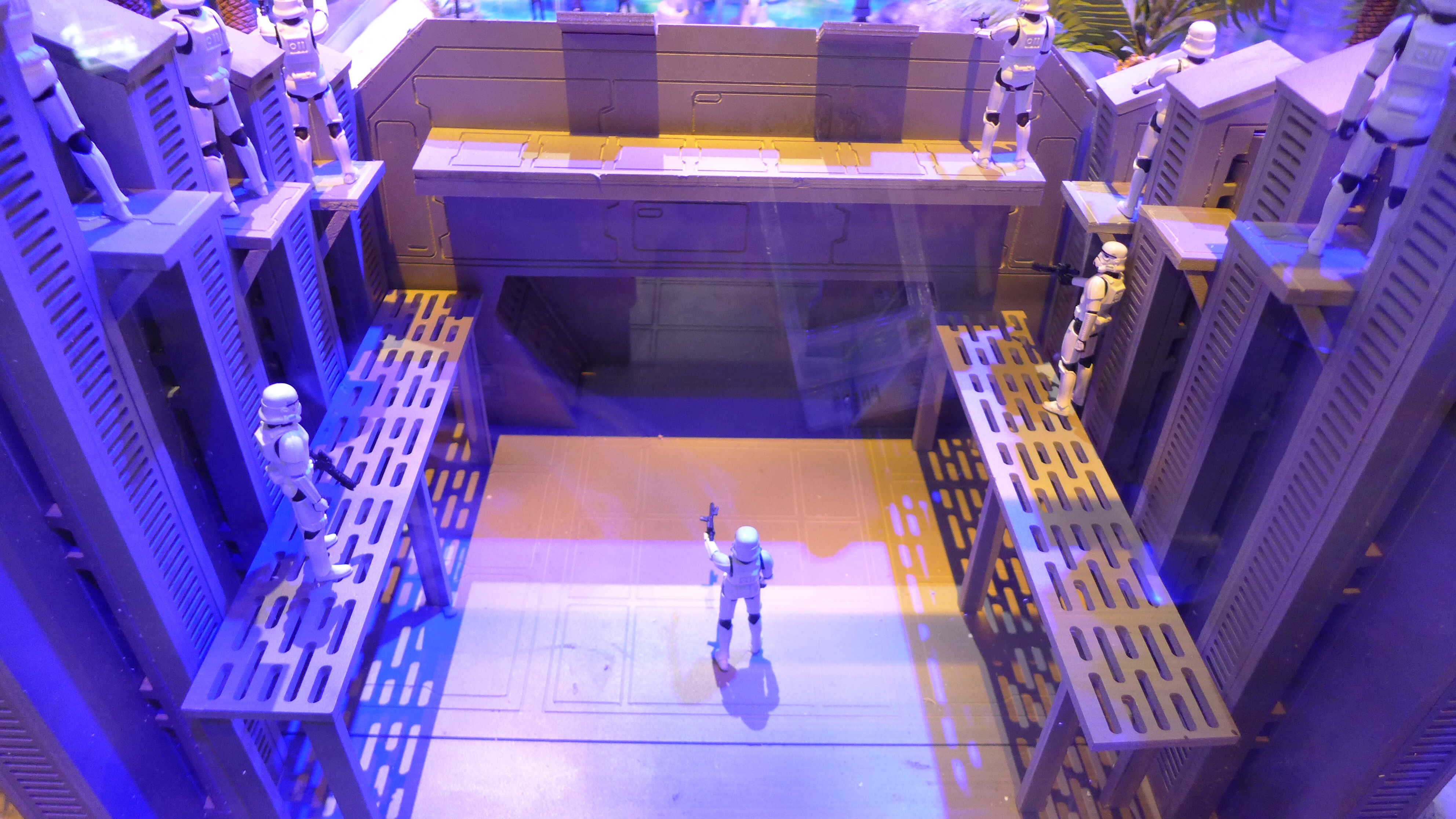 Are you looking forward to the new Rogue One toys? Let us know in the comments below and stay tuned for more SDCC goodness at @behindthrills on facebook and twitter.