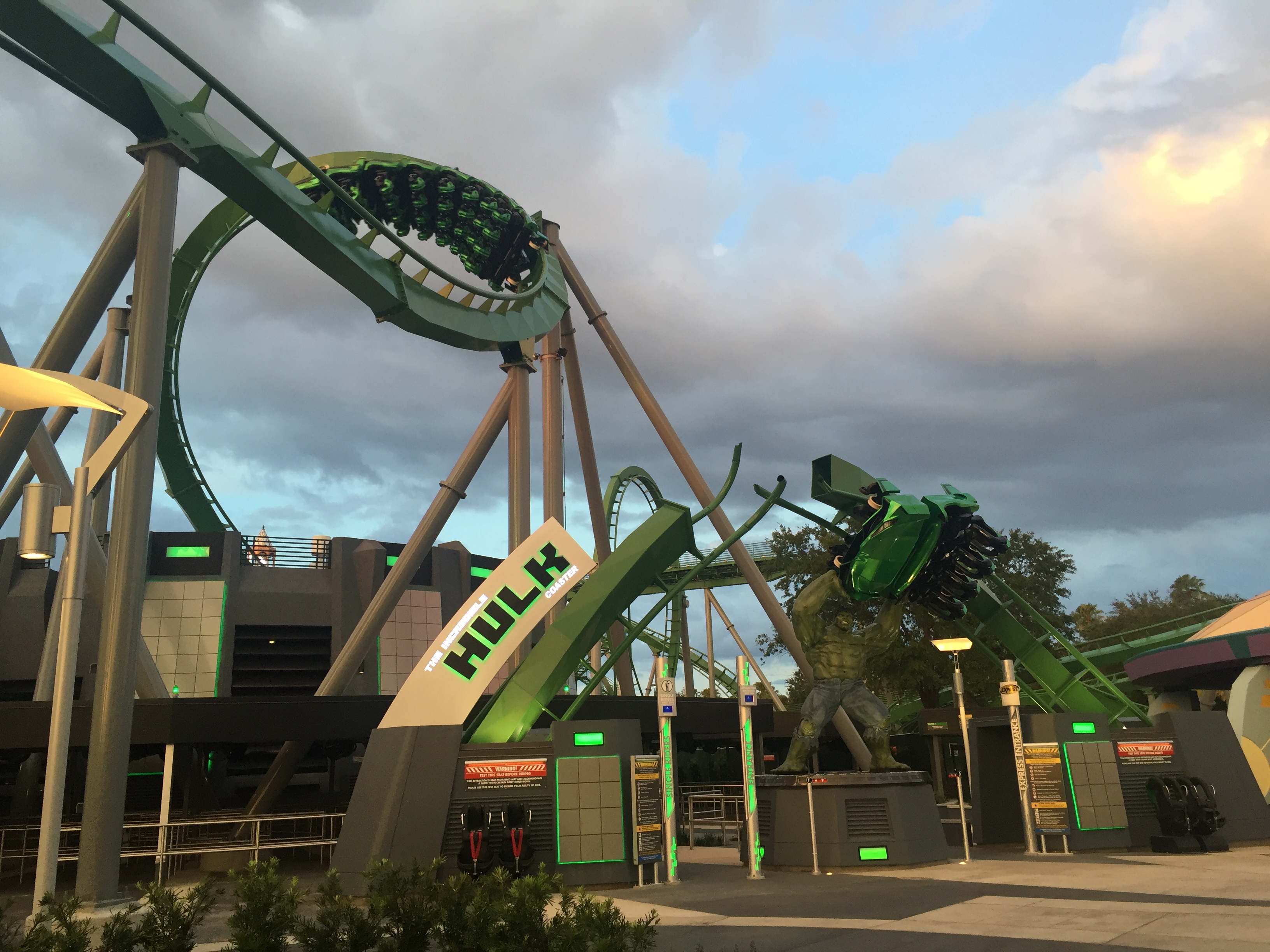 The walls came down around The Incredible Hulk Coaster Saturday at Universal Orlando, revealing some amazing new details. Plus, the coaster has been testing full blast, all in preparation for the reopening, which should happen any day. We take a look at the Hulk in our latest visit, including what the beast looks like at night!
Test seats are out, walls are down and the monster that was once heard around the entire park, is roaring once again! The new coaster is getting ready to reopen at Universal's Islands of Adventure. The new lighting effects on the coaster are amazing, though one thing is certain…the roar of the car itself is lessened a bit. Before, the train could be heard for miles around, now the coaster itself is a bit quieter. However, you can hear Hulk roar as the train comes out of the tunnel, and you can also hear an all new soundtrack being played on onboard speakers in the car.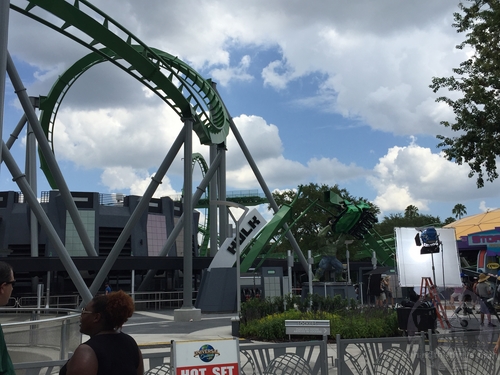 Saturday, production crews were on hand filming something for the new ride, though it wasn't exactly clear what yet. We'll probably see it pop up in the next few weeks. Meanwhile, Employee previews will begin on Monday at noon (allegedly) and last until 10 p.m. that night. If past experiences are any indication, it's likely we could see a soft opening on Tuesday. If nothing else, then maybe Wednesday after the press previews.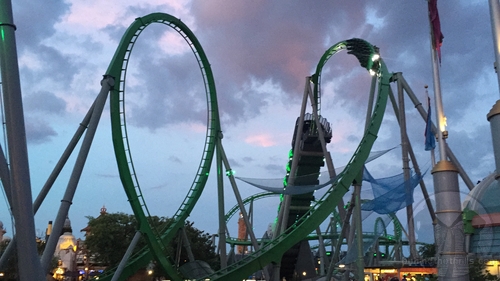 The coolest thing about Hulk is the lighting. The coaster now comes to life in ways that it never did before. You can see lights on the train, as well as on the tunnel. They slowly pulse as the train enters the launch tube. As the train launches, the lights on the outside follow the train out the tube.
The new Hulk is going to be an amazing new beast, and worth the wait! Stay tuned as we bring you even more from the reimagined coaster.

Stay tuned for more from Universal, and be sure to get social with us on Facebook and follow along with us on Twitter @BehindThrills for the latest updates!
For our latest theme park videos please be sure to subscribe to us on YouTube!
For more information about Universal Orlando, including tickets, visit the official website by clicking here!