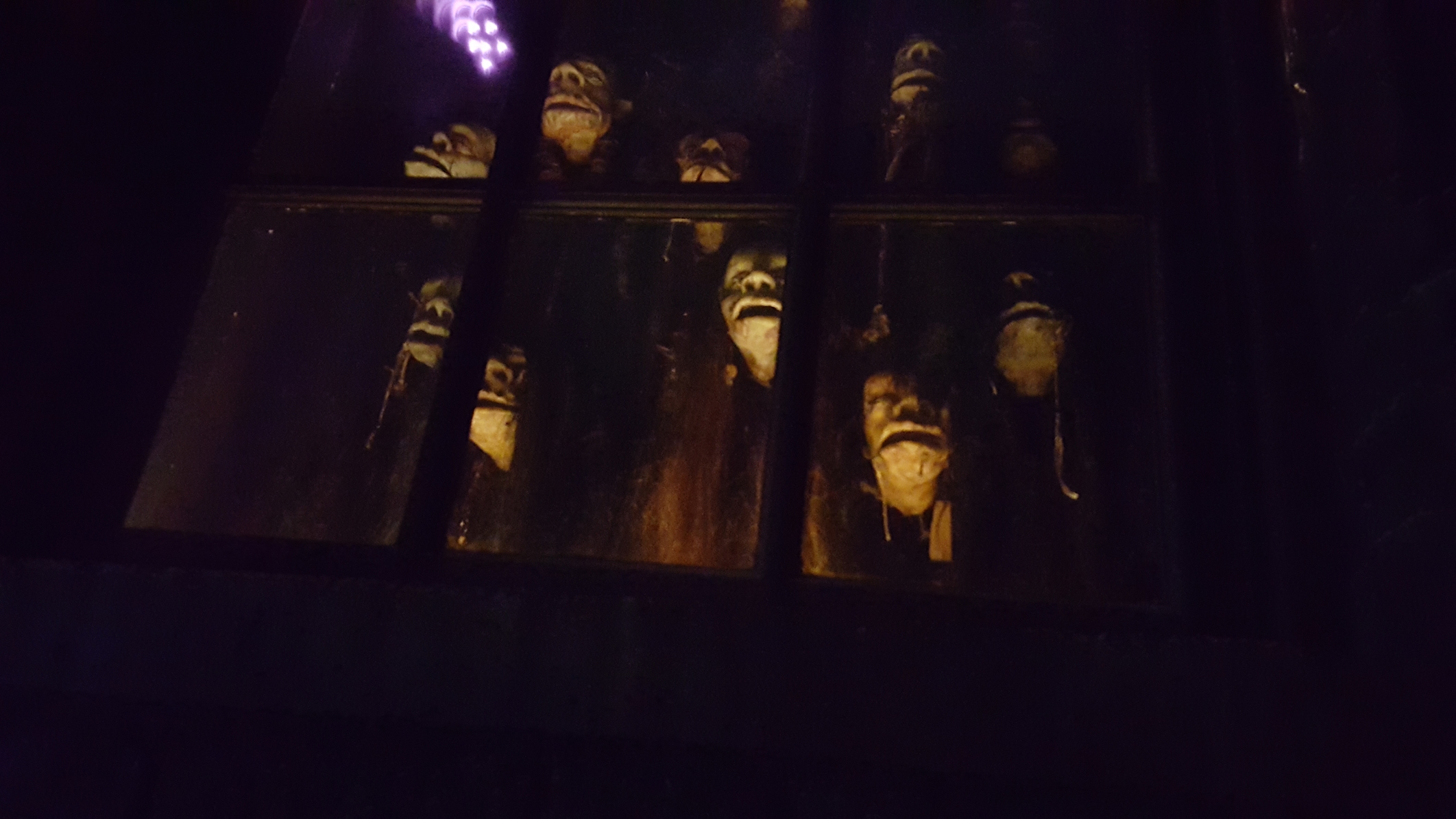 Happy birthday Harry Potter! As we celebrate the birthday of the "Boy who lived", we are taking a closer look at some of the amazing little details that are hidden in theme parks. One of our absolute favorite parks for hidden details is Universal Orlando. They have some of the most intricate details hidden throughout the parks.
Tons of stories have been written about some of the hidden tributes at Universal Studios Florida within Diagon Alley. However, most lists glaze over the shrunken heads. They actually serve a double purpose. While they provide amazing comic relief, they are also a piece of the interactive wands puzzle. They entertain the masses with their different songs, but when someone comes around waving their wand, they succumb to the dreaded spell, "Mimble Wimble". Most people don't really get what happens, and continue, but it's definitely a fun little spell.
As you wave your wand, you perform Mimble Wimble. It causes the shrunken heads (or anyone else for that matter) to lose the ability to speak. The results are hilarious, even if sometimes guests have no idea what's happening.
Also, the Shrunken Heads perform a variety of songs, most of which go unnoticed. We've actually compiled a great medley of the songs that they perform.
Did you catch the other purpose they serve? The Shrunken Heads are actually a hidden tribute to JAWS, the attraction that called Diagon Alley home before Harry Potter did. Way back when the park opened, JAWS and Amity Island were one of the first attractions built in the park. As time went on, the old "shark episode" became expensive to maintain. When it came time for Diagon Alley to be built, JAWS held the perfect place…but though he's gone, he'll never truly leave the water.
Stay tuned for more from Universal, and be sure to get social with us on Facebook and follow along with us on Twitter @BehindThrills for the latest updates!
For our latest theme park videos please be sure to subscribe to us on YouTube!
For more information about Universal Orlando, including tickets, visit the official website by clicking here!