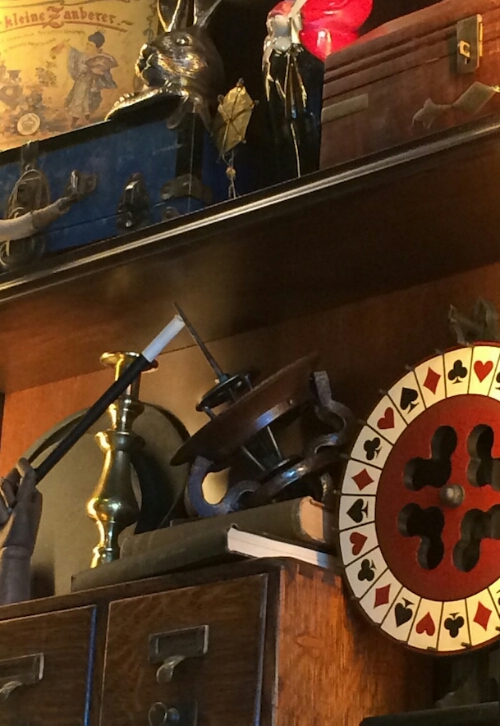 There once was a place where old stage magicians would gather after their shows. They would learn each other's tricks, give tips and make the most mesmerizing cocktails. Some would say that there was actually real magic at work, as the magicians tapped into the natural power of their favorite gathering spot. According to Boardwalk legends, the magicians that would gather here would try to out charm each other, until one night…POOF! They vanished into thin air. It was one thing to do the trick for audiences, but quite another for a whole lounge full of magicians to disappear, and never reappear.
That was almost 70 years ago.
Now Disney is reopening the old AbraCadabar on the Boardwalk, and you can still feel the magic in the place. From the signature cocktails, to all the props…you can feel the presence of the magicians everywhere. The new lounge will open soon at the Disney Boardwalk Resort and will feature enchanted posters, magic mirrors and more.
The Disney Parks Blog has more, but this looks like more of the interactive lounges that we first saw with Trader Sam's last year.
Stay tuned for more from Disney, and be sure to get social with us on Facebook and follow along with us on Twitter @BehindThrills for the latest updates!
For our latest theme park videos please be sure to subscribe to us on YouTube!
For more information about Walt Disney World, including tickets, visit the official website by clicking here!