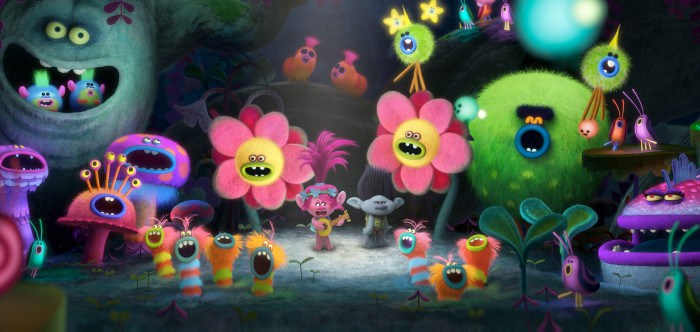 The first panel of San Diego Comic Con 2016 was DreamWorks Animation, which used their huge panel to showcase the upcoming Trolls movie, which hits theaters in November. The movie is making huge news, as it boasts a star studded cast and includes music from Justin Timberlake. Needless to say, we aren't all that impressed with the first trailer.
Dreamworks to me has always been a bit too filled with pop culture. The stories have merit, the animation is fun, but in the end they just don't seem to work out in a good way. Too much pop culture, too many "Shrek Endings" where everyone sings and dances the ending away…well, that might be changing.
The footage shown from Comic Con on Trolls was funny, clever, and insane…and it was insane in a good way. Yes, it was cutesy, but something about it just seemed to work.
Here's a new trailer that gives a look at what we mean:
The film plays the "sound of silence" for irony, with all the loud colorful characters. The film is also filled with tons of original songs, as well as a few of the pop songs you know. The original songs are really what sold it for us, and we have a good feeling that you're going to get pretty sick of hearing them come February.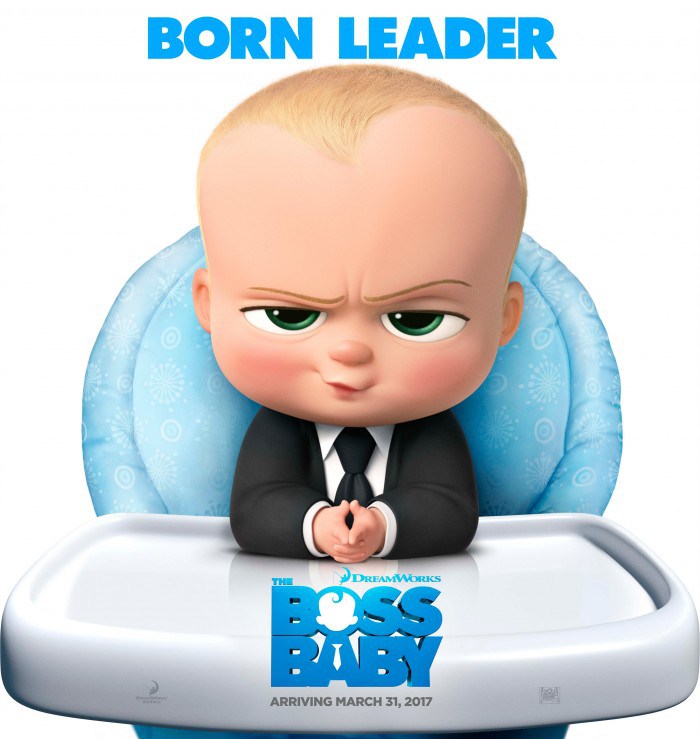 Next up during the panel was the all new Boss Baby. It's a baby…in a suit. Boss Baby is voiced by Alec Baldwin, who looks amazing as a baby. The idea comes from the thought that basically, a baby becomes the boss of the household when it's born. Everyone's life revolves around the baby, and things are forgotten and left behind. In the movie, that includes older kids.
The footage shown was fun, but we'll have to wait for a full on trailer. There is a star studded voice cast, with Lisa Kudrow and Jimmy Kimmel playing the parents. Steve Buscemi is the bad guy in this one, and it looks like it could be fun.
These are the first two films to be released by Dreamworks Animation since Universal purchased the company a few months back. These new properties also look ripe for theme park attractions, which is probably a good indication on why Universal decided to purchase them in the first place.

Stay tuned for more from SDCC 2016, and be sure to get social with us on Facebook and follow along with us on Twitter @BehindThrills for the latest updates!
For our latest theme park videos please be sure to subscribe to us on YouTube!