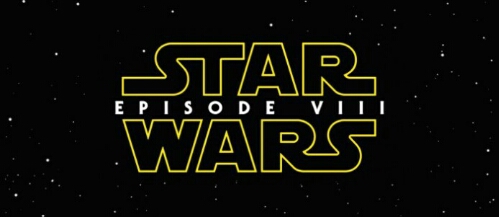 Star Wars Celebration Europe is wrapping up, and it's been a fun filled weekend full of revelations, great stories and enough Star Wars news to rip the ears off a gundar.
The final major panel of the weekend was the Lucasfilm: The Art of Storytelling. It was done panel that wasn't live streamed, and of course no recording was allowed. It featured the future of Lucasfilm, including several key films that would be released in the future, including the stand alone Han Solo Stars Wars Story and of course Episode VIII.
While there was no footage or names released on the next Saga film, there was some great new information.
Episode VIII will be a first for a Saga film, in that it will pick up directly where the last film leaves off. It's the first Star Wars Film.that doesn't allow months or years to pass between stories. The film was being developed as The Force Awakens was being filmed, with writing and set visits happening. Director Rian Johnson said that Episode VIII will dive deeper into the new characters, and will focus a lot on famiar characters we already know, like Luke Skywalker. We may get your see who Rey's family is. Finn will also not be in a coma the whole time…we will see home conscious, but we don't know for how long or if it will be a "Skywalker" moment, but he will be awake at some point in the film.
There will be cameos galore, including Rogue One director, Gareth Edwards and an expanded role for Carrie Fisher's daughter, Billie Lourd.
When can we expect to see and learn more about Episode VIII? Lucasfilm didn't comment on if we'll get a trailer or a name before Christmas, but did promise that Celebration 2017 in Orlando belongs to Episode VIII. Get your tickets now!
Stay tuned for more from Star Wars, and be sure to get social with us on Facebook and follow along with us on Twitter @BehindThrills for the latest updates!
For our latest theme park videos please be sure to subscribe to us on YouTube!