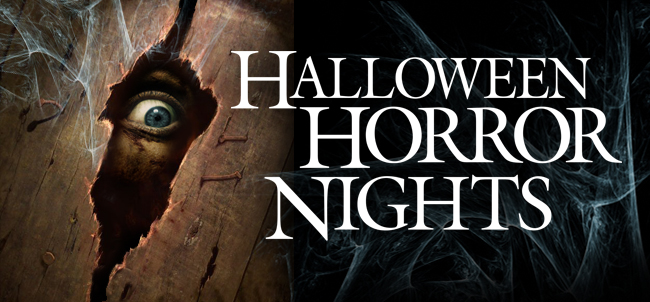 It's getting closer! The shadows are creeping in, and some familiar names are gearing up for Halloween Horror Nights at Universal Studios Hollywood. This year we already have the first two houses lined up, and we are getting ready for a third announcement.
The first is an all new maze based on The Exorcist, the classic film involving demonic possession and pea soup. The next is the newly opened Walking Dead Attraction. This new attraction will be at the park year round, but it will be open for Halloween Horror Nights, along with a little extra fun added in.
What else is left? The rumors are swirling like crazy, and there could be as many as eight houses in total at Universal Hollywood (including the Walking Dead). That's the most the event has ever had in that park, if the rumor is true. That's a tough call, because there is just so much happening in that park right now that while it could happen, the park is going to have to get very creative with the maze locations.
We've got a whole list of rumored houses, but what will be next?
HHN Creative Director John Murdy tweeted out a tease for the next announcement:
"Tomorrow, Tomorrow, I love you. Tomorrow. You're only a day away…"

— Horror Nights (@HorrorNights) July 7, 2016
Meanwhile, the official Facebook posted a very simple message:
Who's back? Freddy? Jason? Both? Or maybe…
There was one slasher from the screen that you couldn't keep down. You think you got away, and he'd be right there. I'm talking about Michael Myers!
The rumor is pretty persistent, and it's likely that you'll see Halloween 2 as a maze this year. Last year the first Halloween was a great addition, and very popular.
Will we see Michael Myers return? We'll find out tomorrow!
Stay tuned for more from Halloween Horror Nights, and be sure to get social with us on Facebook and follow along with us on Twitter @BehindThrills for the latest updates!
For our latest theme park videos please be sure to subscribe to us on YouTube!
For more information about HHN, including tickets, visit the official website by clicking here!