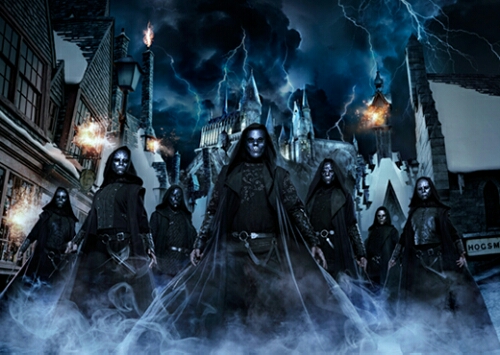 Universal Studios Japan has just made the rest of the world jealous! The Osaka theme park is rolling out an all new Halloween celebration that's filled with evil doers, candy and sweet treats.
The coolest part is the Death Eater Attack. According to the official website, guests will come face to face with the supporters of "you know who". The experience will happen at night, and will be brought to life with meticulous detail.
This comes as Universal Japan announces that the Wizarding World of Harry Potter will stay open during Halloween Horror Nights.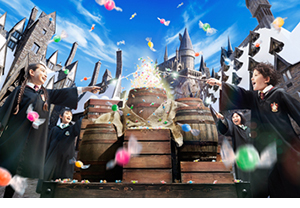 If you're looking for something a little less scary, and want to stick to the day time hours, guests will be able to trick or treat through Hogsmeade as residents hand out sweet treats. This will happen only during daylight hours in the Wizarding World of Harry Potter.
If that wasn't enough, guests will be able to indulge in the "Halloween Dessert Feast" with mountain-shaped chocolate ganache treats to carrot cake, and other cakes and candies.
The spectacular Great Feast, which has been a big hit since its arrival, will also feature in Halloween style eats and treats. This limited-time special menu serves up a juicy pork rib platter with seasonal dishes for the fall season, including a pumpkin au gratin. The event begins September 14th, and will run until November 6th!
Of course with all the huge new offerings in Japan, there are huge hopes that they will come to Orlando and Hollywood very soon.
Stay tuned for more from Universal Japan, and be sure to get social with us on Facebook and follow along with us on Twitter @BehindThrills for the latest updates!
For our latest theme park videos please be sure to subscribe to us on YouTube!
For more information about Universal Japan, including tickets, visit the official website by clicking here!