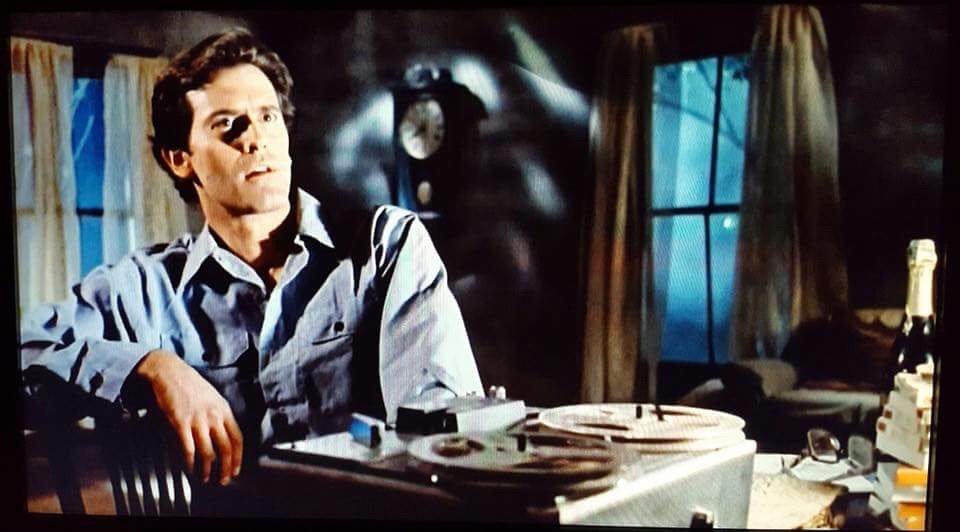 We first had the pleasure of meeting Ashley J. Williams in Evil Dead, the Sam Raimi film that used buckets of blood and gore, while telling the story of an ancient awakening. We've followed Ash through two more adventures, and 3 seasons of hell. Now that time has come to an end.
Starz has previously announced that they have cancelled Ash vs. Evil Dead after three seasons, with April 29th being the final episode. that lead many fans to hope for Netflix to pick up the show, and even hope for more Evil Dead movies.
Sadly, Ash…has left the building.
The chin himself, Bruce Campbell has announced that he is officially retiring from the character and is moving on to other characters.
Campbell announced on his official Facebook Page that the would be stepping down:
Now, while fans may be sad, and there may not be any more Ash, that does not mean that there will not be any more Evil Dead films. There's still the remake from 2013, which could finally be getting a sequel, and after all…there could be a reboot with another character taking over the chainsaw. It's not like Hollywood to leave a good hero dead for long, and Ash was certainly one of the best…though it was Bruce Campbell that made him that way.
Besides, we did get to see him at Halloween Horror Nights last year. What better way to go out on top?
Personally, I'm still hoping for a Brisco County Jr. revival, but we all have dreams.
Stay tuned for more, and be sure to get social with us on Facebook, Twitter, and Instagram @BehindThrills for the latest updates!
For our latest theme park videos please be sure to subscribe to us on YouTube!