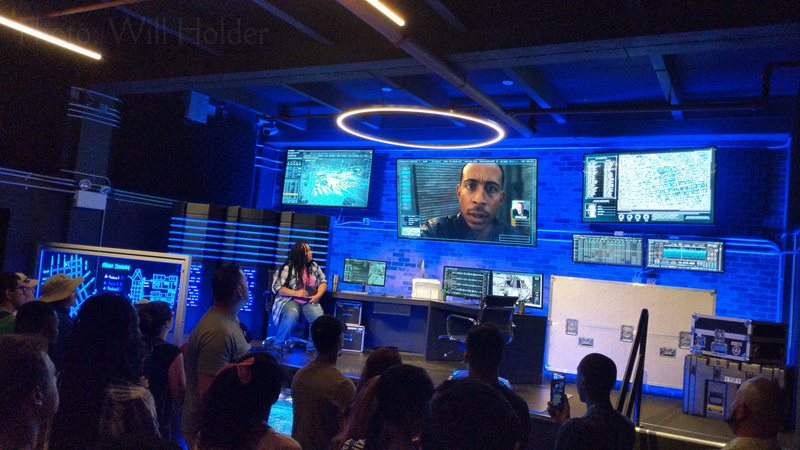 Universal Orlando's newest attraction, Fast and Furious Supercharged is now open for technical rehearsal. What does that mean, exactly? Well, basically you're able to ride the new ride, before it officially opens to the public on May 2nd.
Guests are able to experience the ride without the crush of opening day crowds. It also means that it's not guaranteed to always be open for the full day. It also can shut down, any time, for any reason.
But regardless of the technical rehearsal, it means you can be among the first to experience a brand new attraction.
While I haven't had the chance to check it out personally, we do have a ton of pictures and video from the attraction. Naturally, we aren't allowed to film on the ride, but we have an idea of what to expect.
Video-Walk through Fast and Furious Supercharged at Universal Orlando!
The "no line" queue experience is pretty cool here. You have the opportunity to walk around Dom's garage, and see Tej's war room, as well check out tons of really cool cars. There are several cars here from the film, but also a few that were made especially for the ride.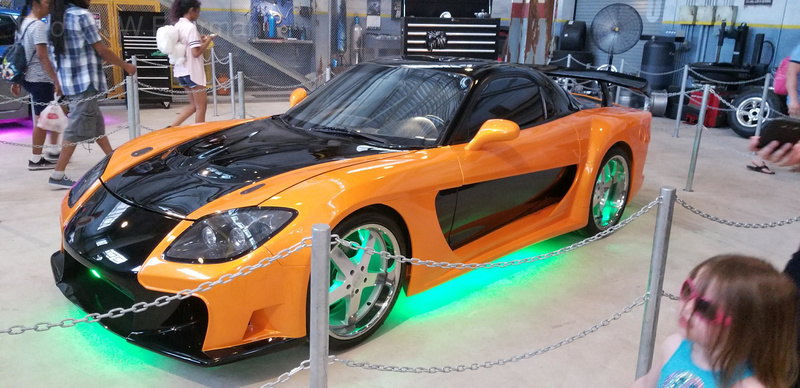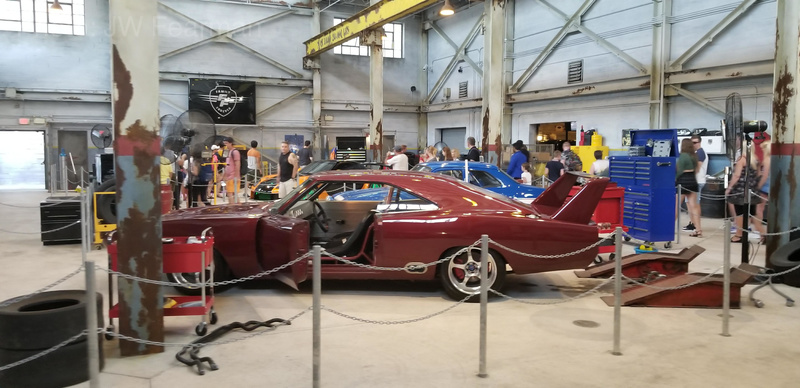 If you love cars, then you're going to love this experience. You'll get to see tons of great cars and trucks that are tricked out and on display. It's a motorheads dream come true. Unfortunately you can't get IN the cars, which would have been a little bit cooler.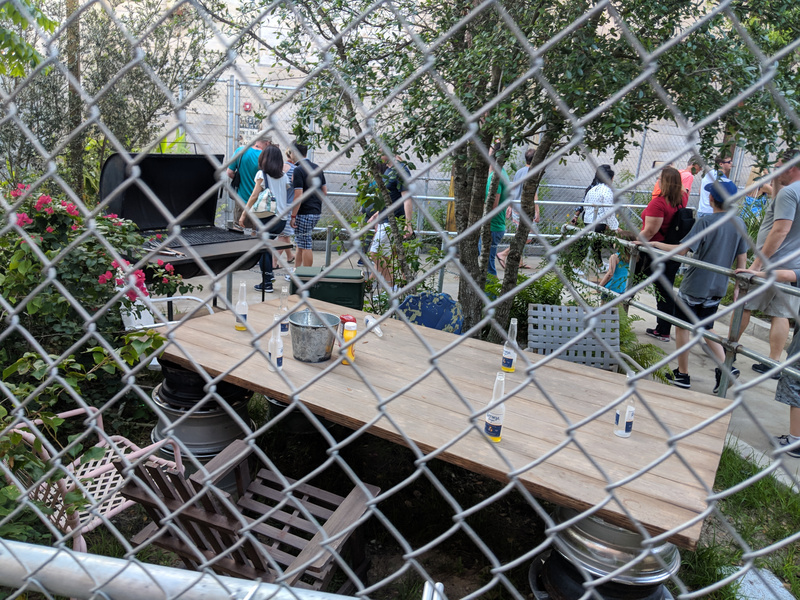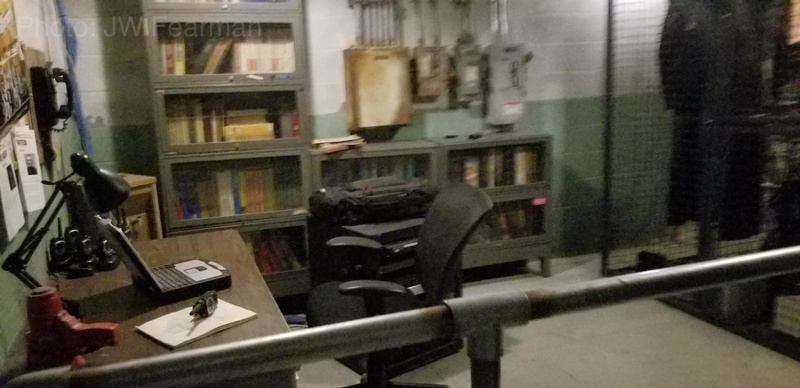 The line takes you into the garage of Dom and the gang. You walk past some iconic moments, such as the family picnic table and of course the war room. The coolest thing is that if you have time to explore, you'll notice tons of little hidden items that pay tribute to just about everything. There's nods to former attractions, nods to people in creative, and even little tributes to Paul Walker mixed in.
There are two pre-show moments that use live actors. These kind of build up the ride and give you a background of the story. The only disappointment, from what we were told, is that there are no interactive elements in the line itself. You have a car ride, you would think that maybe some car video games, or Fast and Furious tablet games would have been in order. Or maybe even a chance for the kids to get under the hood of a car, and see what makes a car tick. Still, Universal does have an app that interacts with you while you're in the line…so there is something happening here.
As for the ride itself? We won't give our review until we ride it, and until it opens, but what we have been told about is that guests board "Party buses" that are similar to Skull Island: Reign of Kong vehicles, only they are shorter. Also there is no 3D, just huge and crisp 4K screens. It's pretty safe for everyone, and little kids should be okay, with the occasional explosion or high sped chase.
Slideshow-Check out more pics from Universal's Fast and Furious Supercharged!
Click here if you can't view the slideshow
We personally can't wait to take a spin, and will be taking you far more in depth in the weeks ahead.
Fast and Furious is slated to have it's world premiere on May 2nd, so be sure to hang out with us for tons more fun.
Stay tuned for more from Universal, and be sure to get social with us on Facebook and follow along with us on Twitter @BehindThrills for the latest updates!
For our latest theme park videos please be sure to subscribe to us on YouTube!
For more information about Universal Orlando,including tickets, visit the official website by clicking here!