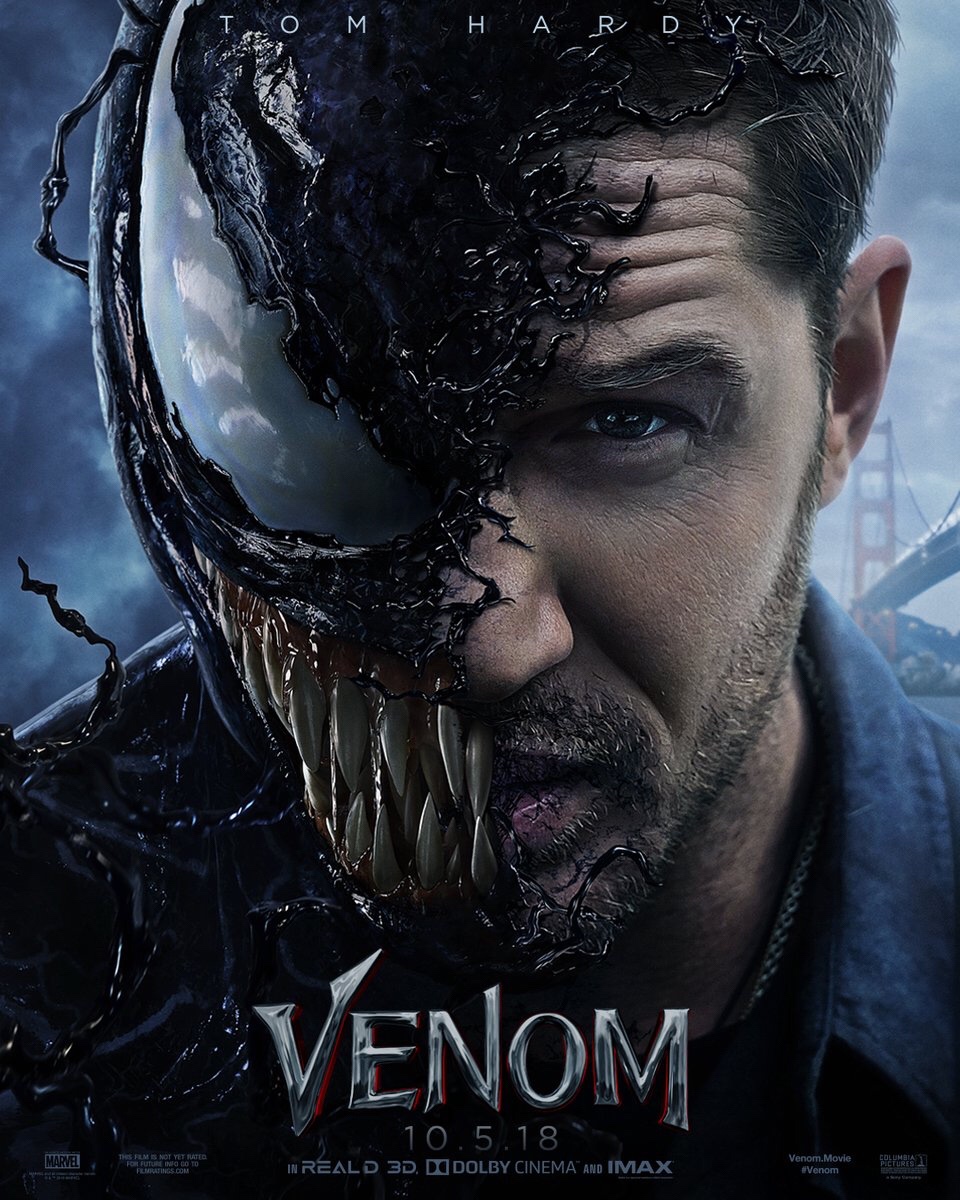 The first full trailer and new poster (above) for Sony's Venom movie has hit. The first trailer a few months back left a lot to be desired, but it built up curiosity for the film. This time, that curiosity is stripped away and we get a full fledged look at the anti-hero, and a little bit more of the story.
This is more like it! Like any fan, I have issues with some of the ways things are portrayed…like SIM BEE OAT. But they are little nitpicks. This looks like it could be a truly great horror take on the superhero genre, and it looks like it's going to be a lot of fun. Tom Hardy plays Eddie Brock, a reporter who gets a little too close to the wrong things.
He is accidentally paired with a symbiote that enhances his abilities, and gives him extra strength and a slew of new abilities. Originally, Venom was part of the Spiderman series, and gained his appearance and abilities from sharing Spider-Man with Peter Parker.
The new film hits theaters on October 5th, and should make for a great R-rated entry into the Sony Superhero universe.

Stay tuned for more, and be sure to get social with us on Facebook, Twitter, and Instagram @BehindThrills for the latest updates!
For our latest theme park videos please be sure to subscribe to us on YouTube!