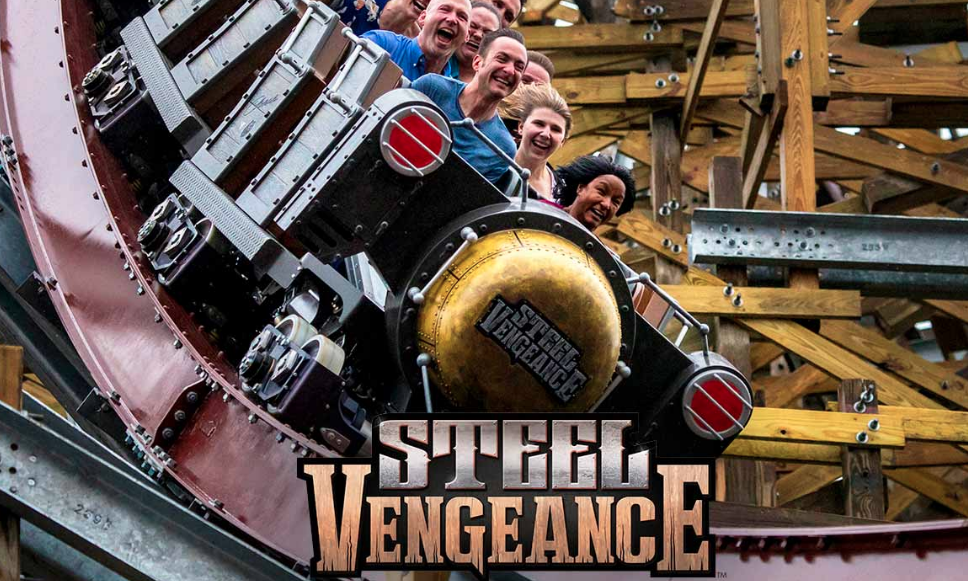 Cedar Point opened for the 2018 season on Saturday, with the massive new record setting Steel Vengeance coaster. The coaster is a replacement for the once legendary Mean Streak, and is the latest in conversions from Rocky Mountain Construction. The company specializes in converting wooden coasters, into gravity defying hybrid coasters, with steel tops.
While the coaster has been getting rave reviews from media and riders alike, the ride suffred from a minor accident on Saturday, the opening day. Talk about rotten luck. According to reports, and people in the park, the coaster ran past a brake run and collided with a train at the station.
There were no injuries reported, though the company did release a statement about the incident:
"At approximately 1:30 p.m., a Steel Vengeance train returning to the station lightly bumped a parked train in the loading station. There were guests on both trains. Four guests requested a review at the ride by the park's First Aid team and went back into the park. All other guests left the ride and continued their visit.
Steel Vengeance is currently closed while the incident is under review. There is no further information at this time."
While the incident is unfortunate, it's not a common occurrence. Theme parks pride themselves in the safety of the guests. In other words, don't freak out…you have a better chance of being injured in your home than you do on a theme park ride.
Steel Vengeance is a great new addition to Cedar Point, and definitely worth a ride.
Check out the video below for a ride on the new coaster.
Video-Take a ride on Steel Vengeance
Stay tuned for more from Cedar Point, and be sure to get social with us on Facebook and follow along with us on Twitter @BehindThrills for the latest updates!
For our latest theme park videos please be sure to subscribe to us on YouTube!
For more information about Cedar Point, including tickets, visit the official website by clicking here!