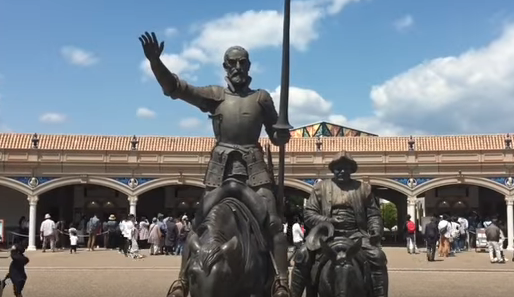 There's a place where you can travel the footpath of Don Quixote, see the voyage of Christopher Columbus and experience some world class roller coasters, and even get an eye full of Spanish culture. What part of Spain might this be in?
It's in Ise-Shima Japan! Yes, Japan.
Our friend YukenDoIt embarks on another journey through the heart of Japan to what is one of the most bizarre theme parks we've ever seen. It's called Parque Espana, and it features a weird collection of attractions and museum pieces in a way that only Japan can deliver.
Check out the video below
Video-Visit Parque Espana in Japan!
The park does boast one of the best, and smoothest coasters in the world, as well as some very unique dark rides, but the collection goes from mildly good to just plain bizarrely bad.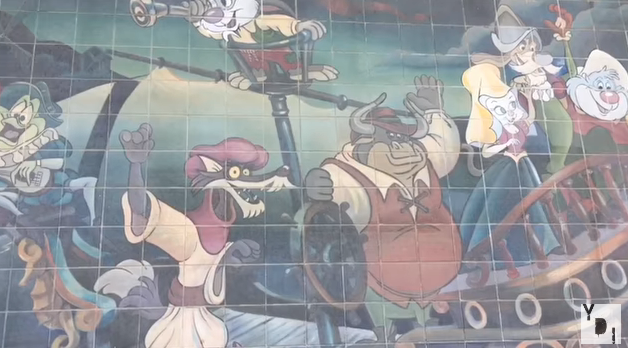 My favorite is the Peter Pan knockoff, where you pilot flying boats along the path of Don Quixote, only you're not battling windmills, but venturing under the sea?
Another great highlight includes seeing what equates to an indoor Christmas display themed to The Nutcracker. It's really bad!
If you're a fan of attractions like ICE! at Gaylord Palms, this park also features a very oddly placed frozen castle, complete with frozen sunflowers.
It's an amazing look at how other cultures depict not only theme parks, but other cultures. Yeah, make sense of that.
Stay tuned for more! Be sure to get social with us on Facebook and follow along with us on Twitter @BehindThrills for the latest updates!
For our latest theme park videos please be sure to subscribe to us on YouTube!