Walt Disney World continued to show previews of Toy Story Land today on their ABC Television Stations with a delicious segment on The Chew to showcase 2 menu items from Woody's Lunch Box.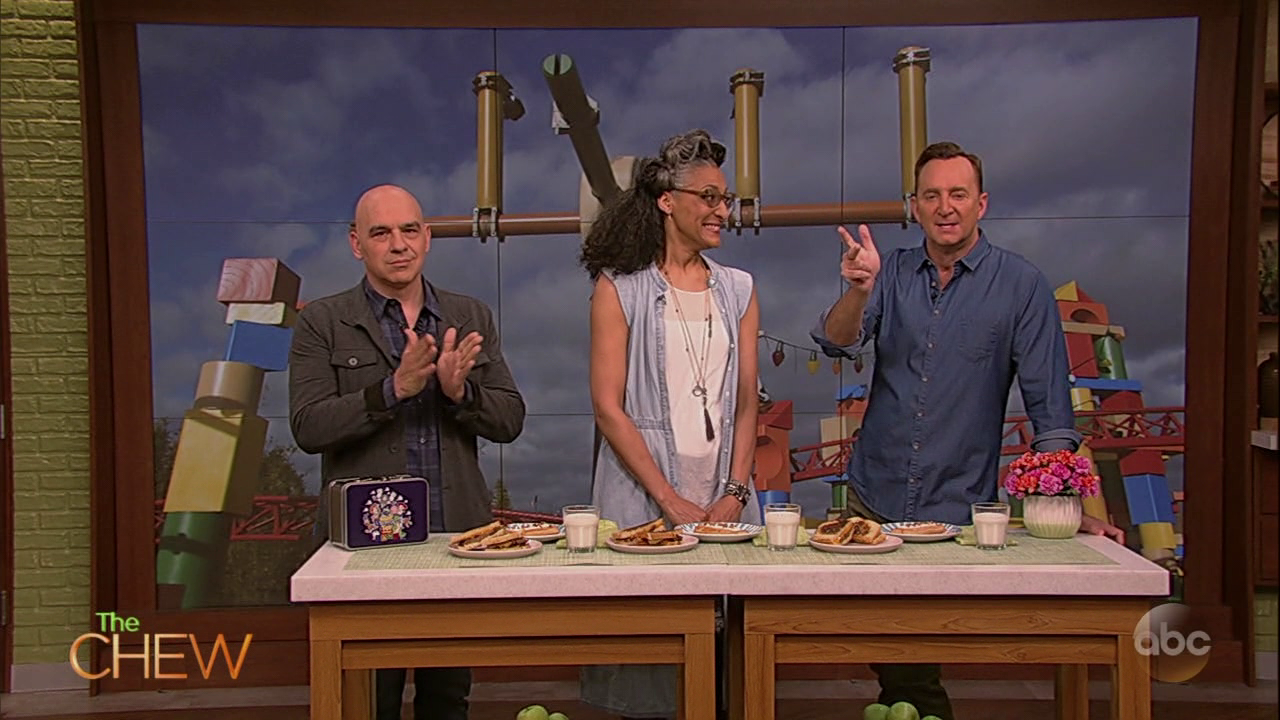 Hosts Carla Hall, Clinton Kelly, and Michael Simon showcased a sandwich and dessert from Woody's Lunch Box. The Co-hosts first showcased the BBQ Brisket Melt.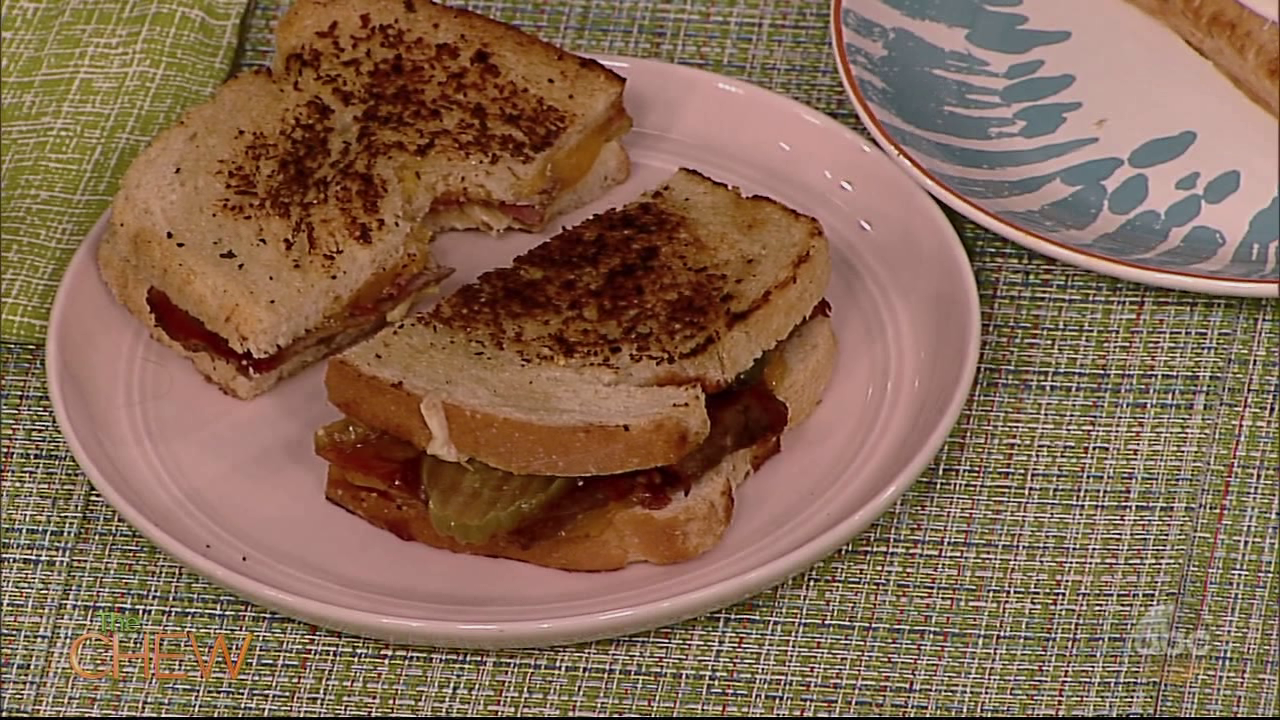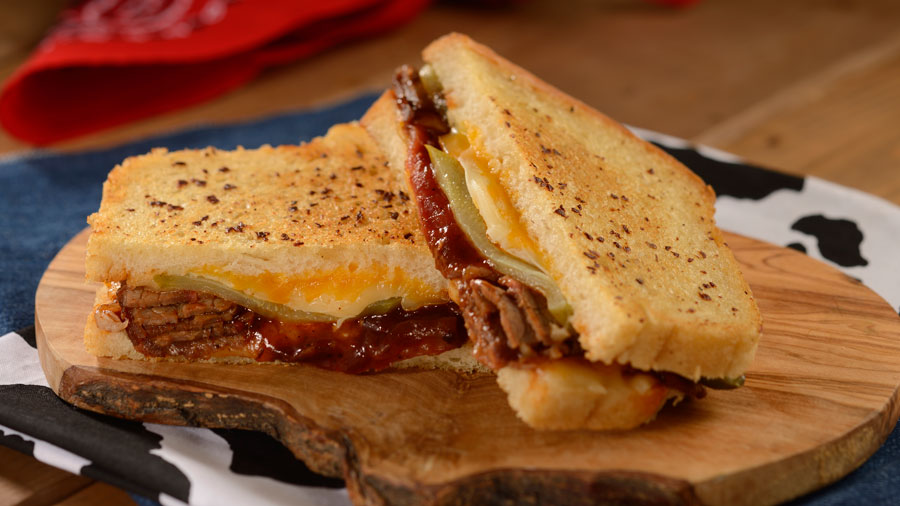 The BBQ Brisket Melt is a nod to cowboy Woody. Its a Texas-style smoked brisket that features cheddar, Monterey Jack, pickles, and BBQ sauce on garlic butter-grilled sourdough bread. The second menu item that they featured is the Chocolate-Hazelnut Lunch Box Tart garnished with Icing and Caramelized Bacon.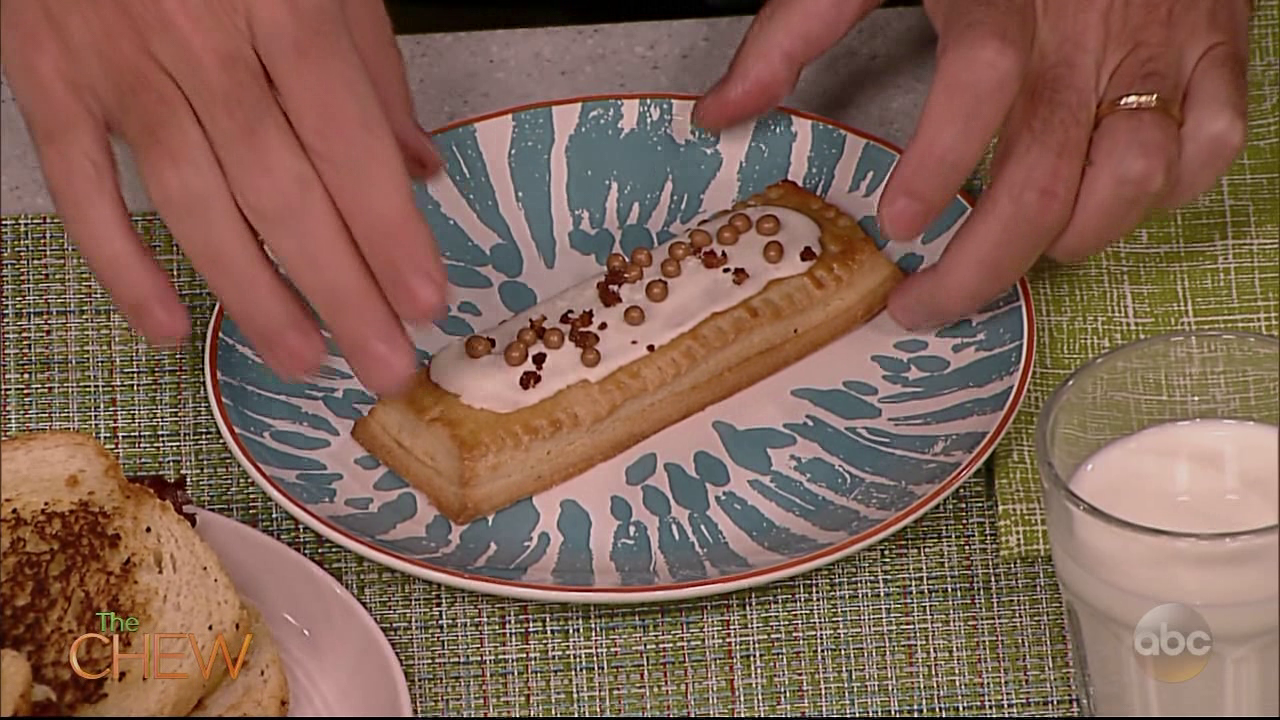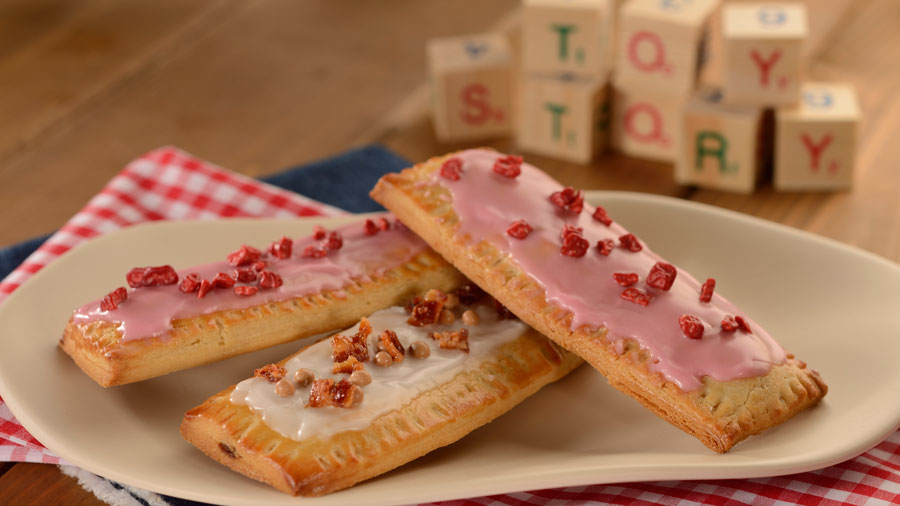 The Chocolate-Hazelnut Lunch Box Tart garnished with Icing and Caramelized Bacon does also come in the form of the Raspberry Lunch Box Tart garnished with Icing and Dried Fruit. These pastries Inspired by breakfast toaster pastries, this modern interpretation, with its uniquely delicate crust, is the perfect hand-held pastry. The Items that didn't get showcased during the episode are S'more French Toast Breakfast Sandwich.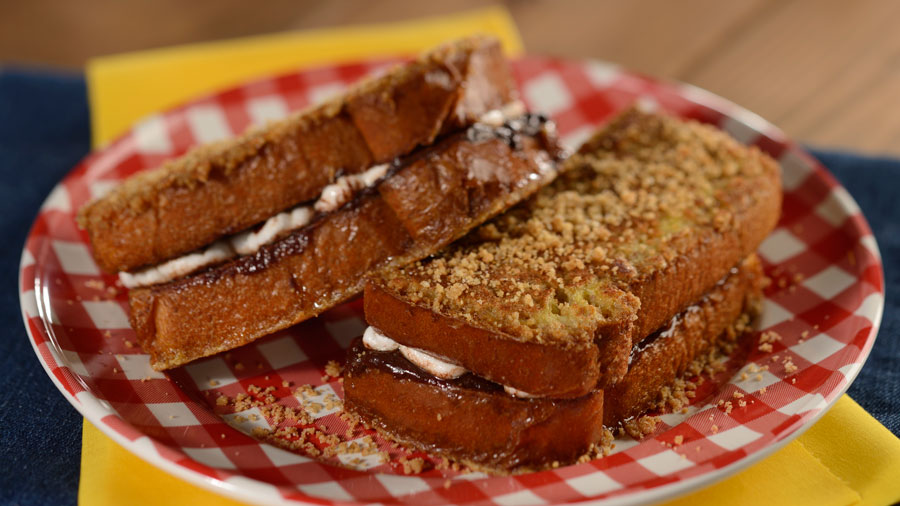 The S'more French Toast Breakfast Sandwich is a chocolate ganache- and marshmallow-stuffed French toast topped with graham cracker crumbles. It was inspired by the classic American campfire treat.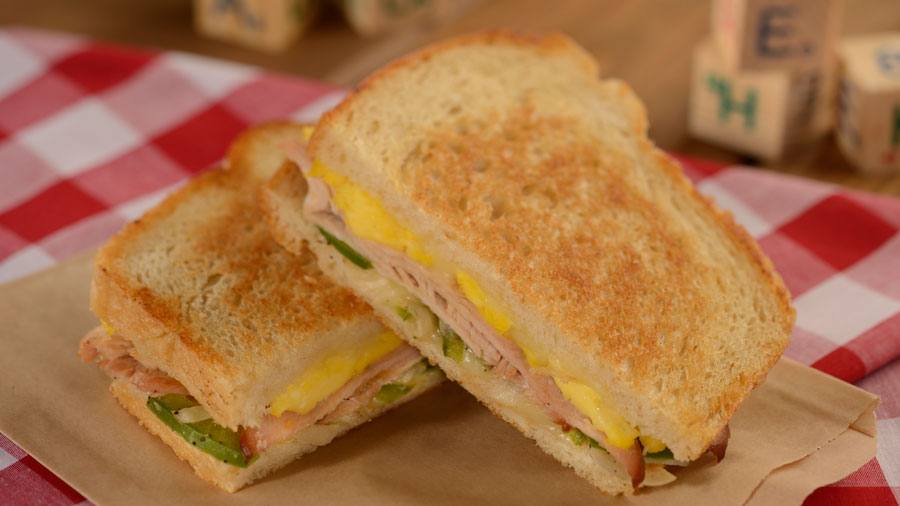 The Smoked Turkey, Eggs, Swiss, Peppers, and Onions on Sourdough sandwich.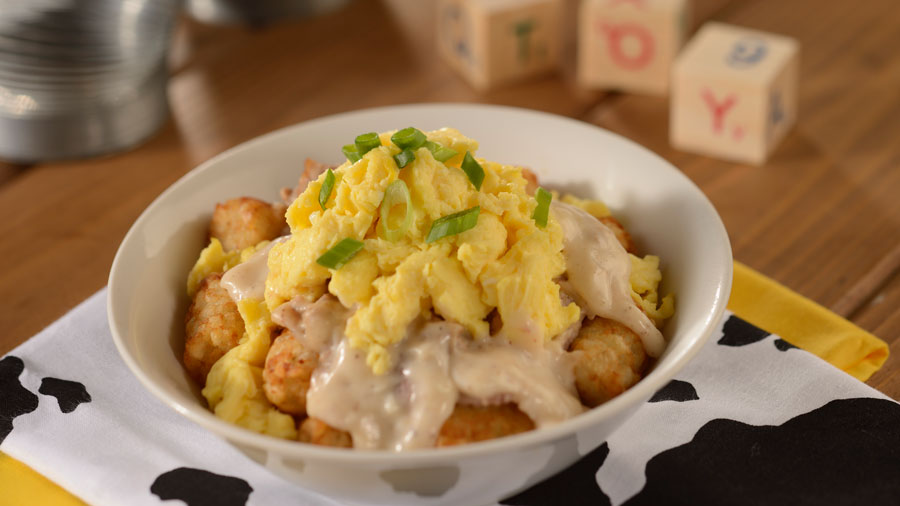 The Breakfast Bowl, which is a hearty bowl of potato barrels, brisket-country gravy, and scrambled eggs.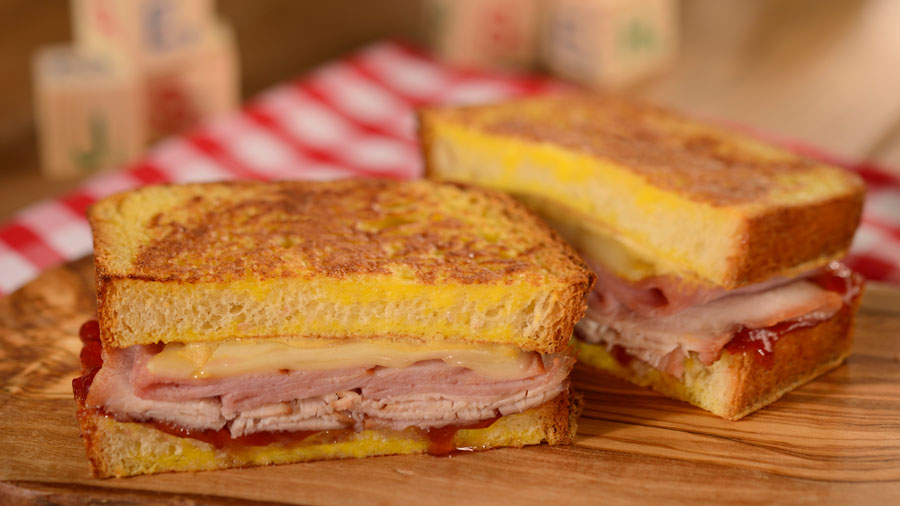 The Monte Cristo with Raspberry Jam. It's Woody's version of this classic sandwich has layers of ham, turkey, Swiss, and raspberry jam and is grilled to a golden brown.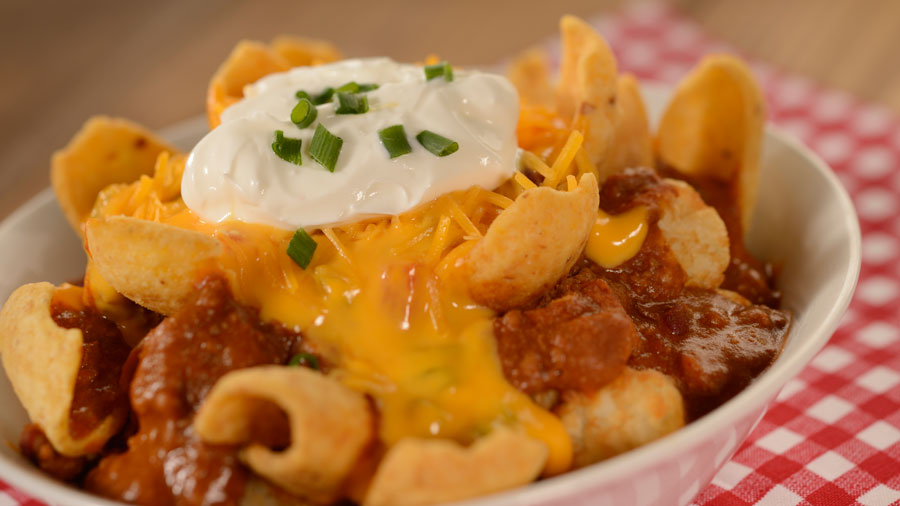 The Totchos which has a hearty amount of Potato barrels, corn chips, chili, and cheese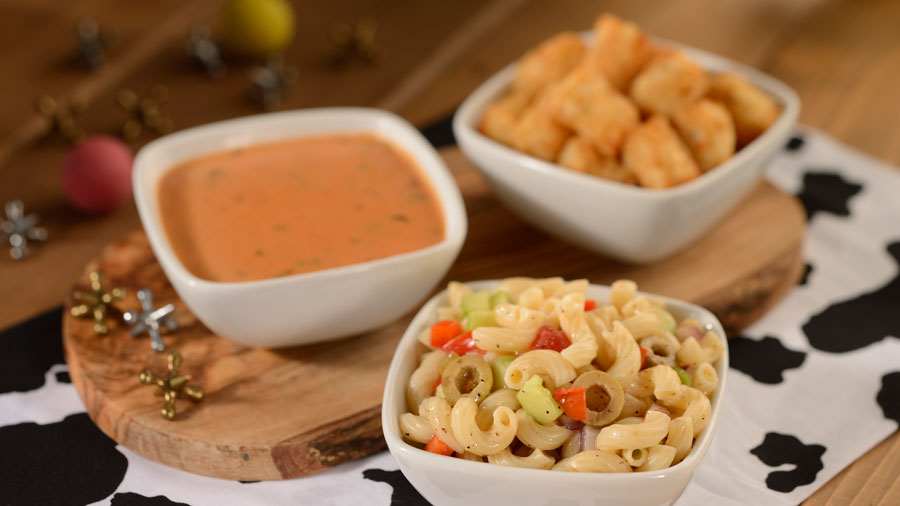 Sides include tomato basil soup, vegetable macaroni salad, and potato barrels as well as Mini Babybel snack cheese.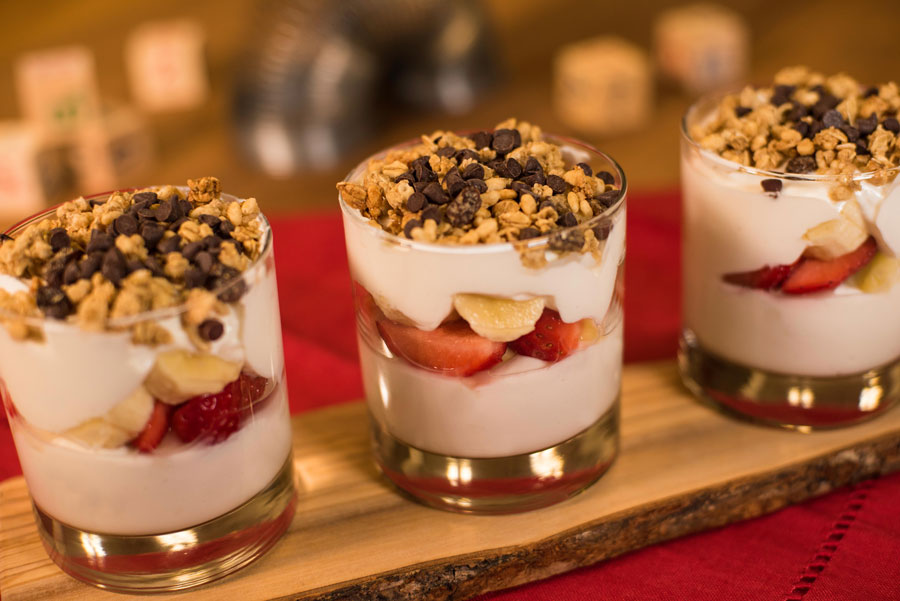 The Banana Split Yogurt Parfait which is Layers of banana-vanilla Greek yogurt, fresh bananas, strawberries, and pineapple topped with granola and chocolate chips.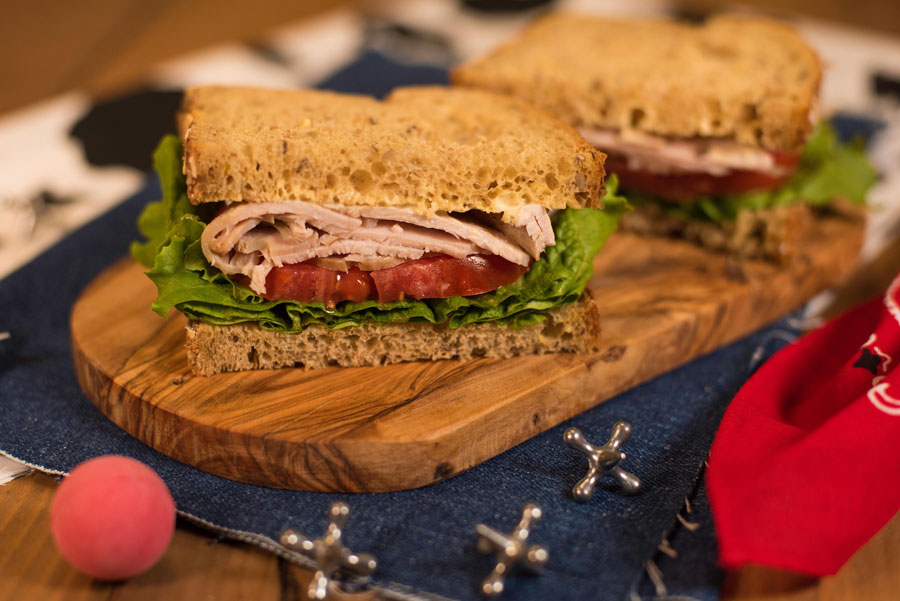 Smoked Turkey, Tomato, and Lettuce on Multigrain Bread. It's the quintessential lunch box sandwich is a light and fresh option. Walt Disney World recommends to add a bit of a kick to the flavor profile of the sandwich by adding some creamy Dijonnaise (Dijon Mustard and Mayonnaise.)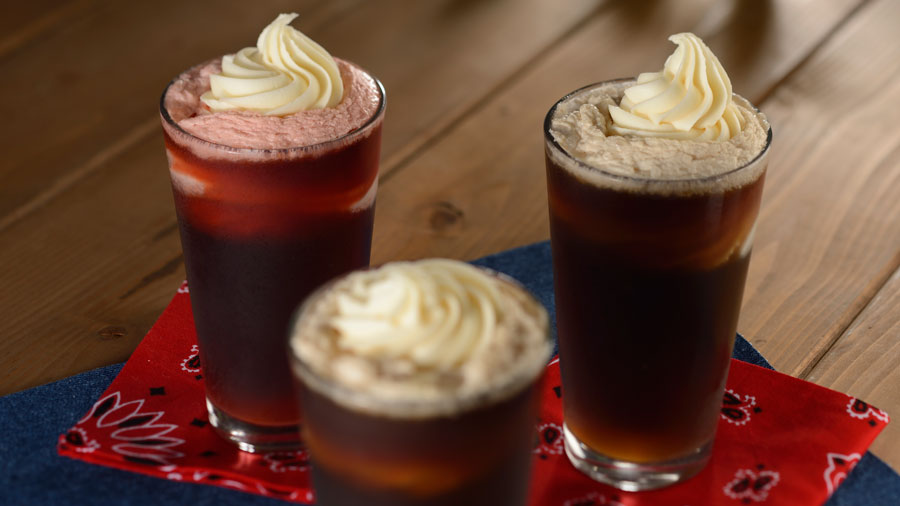 Some of the dessert options do include the Classic Rootbeer Float and (below) Powerade Mountain Berry Blast with flavors of lemon-lime and tangerine.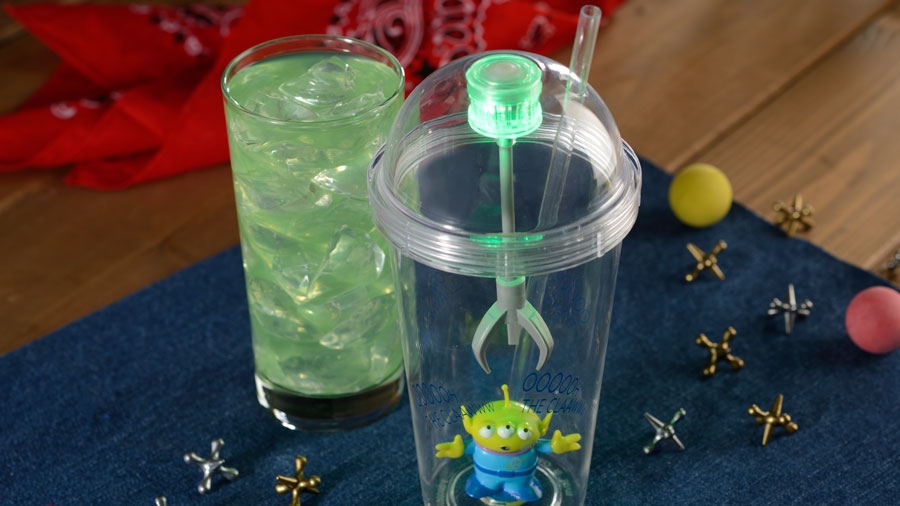 The Alien Sipper may be purchased and filled with any fountain drink or the signature Mystic Portal Punch. Adults can enjoy the backyard with Grown-Up's Lemonade cocktail (cherry vodka, Odwalla Lemonade, and black cherry purée), beer, or hard cider.
Check out the full menu of lunch box favorites here.
Toy Story Land will have its Grand Opening at Disney's Hollywood Studios on June 30th, 2018. What do you think? Which one of these menu items do you want to try?
Stay tuned for more from Disney, and be sure to get social with us on Facebook and follow along with us on Twitter @BehindThrills for the latest updates!
For our latest theme park videos please be sure to subscribe to us on YouTube!
For more information about Walt Disney World, including tickets, visit