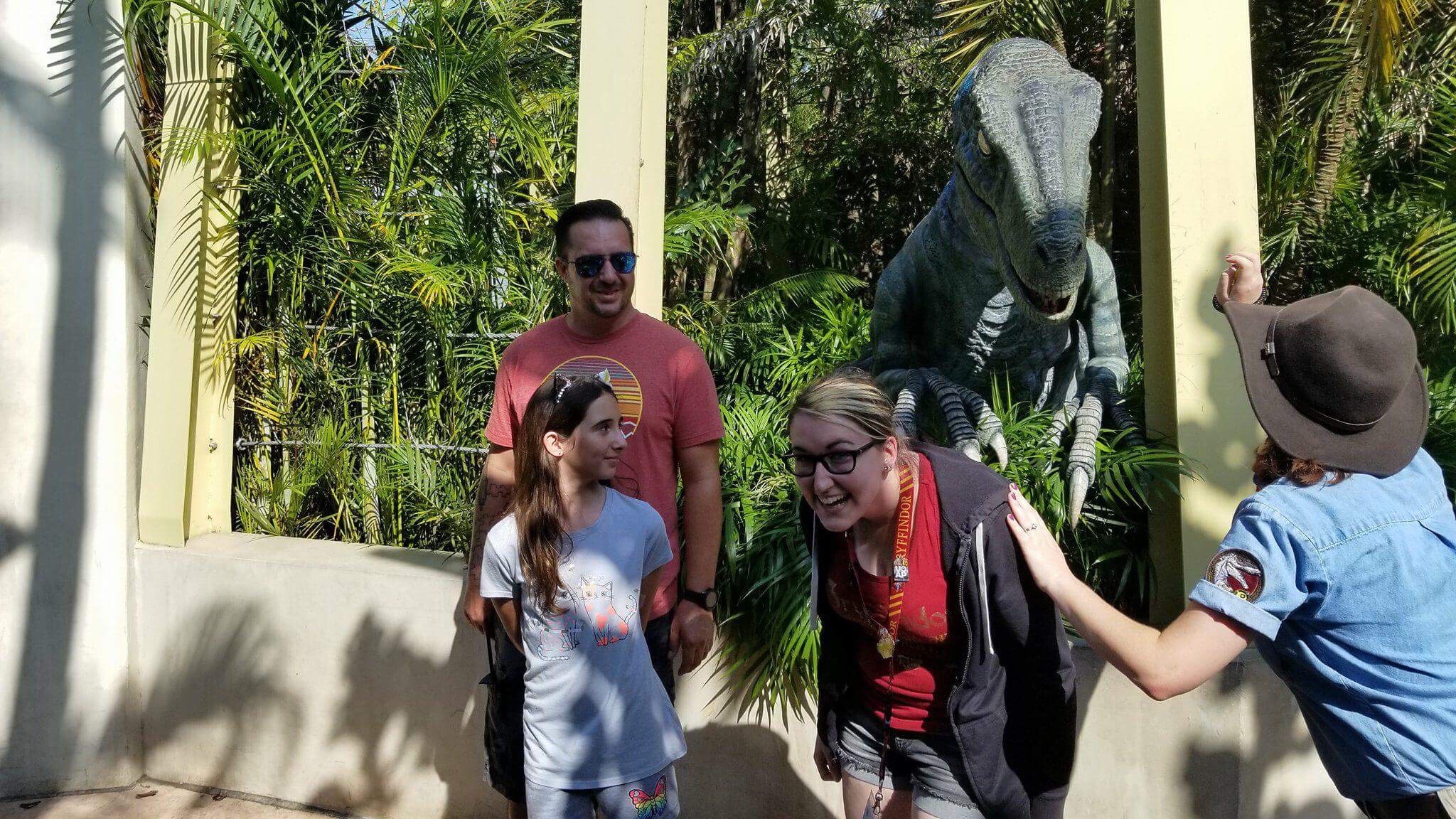 Life, uh, finds a way. Dinosaurs were here long before us, and it looks like that now they are here to stay. Islands of Adventure at Universal Orlando has just welcomed a brand new Velociraptor into the pack. Blue from Jurassic World and the upcoming Jurassic World: Fallen Kingdom has joined the new Raptor Encounter.
While the look we have at the new photo op is very short, reader Jenna Preston tells us that the new dinosaur is incredibly life-like and has more features than the other creatures in the attraction. Blue has her distinctive blue stripe running down her back, very realistic skin and features and is not as "wild" as the other raptors.
The thing that strikes me as the most impressive is the face. The eyes not only move, but Blue also blinks…while that doesn't seem like a huge deal, it's a big improvement from the 2015 version of Raptor Encounter. Blue comes from Jurassic World, and is a species known as Utah Raptor, which stands at over 6 feet tall. She does have extendable claws, and hunts her prey in packs.
You'll be able to see her in Jurassic World: Fallen Kingdom at the end of the month, but for now you can check her out at Raptor Encounter at Universal's Islands of Adventure.
Stay tuned for more from Universal, and be sure to get social with us on Facebook and follow along with us on Twitter @BehindThrills for the latest updates!
For our latest theme park videos please be sure to subscribe to us on YouTube!
For more information about Universal Orlando,including tickets, visit the official website by clicking here!