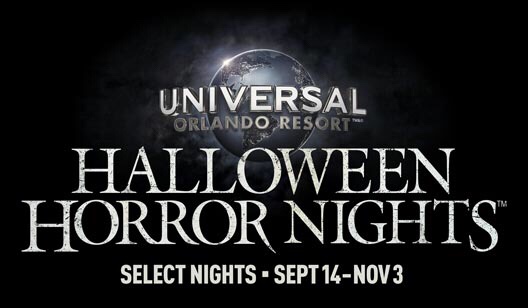 It's already June, which means that Halloween is right around the corner! Yes, it's bright and sunny but soon it will be dark and forboding as the shadows take over. What can we expect at Halloween Horror Nights this year? Well, we've already got a big bunch of announcements, and we're going to take a few guesses as to what else we can expect.
What We Know
Houses
We already have three amazing houses lined up. Heres the list so far:
Stranger Things
The hit show that takes place in the 80's is coming to HHN and will take guests into the Upside Down. More details.
Trick r Treat
The fan favorite Halloween movie is returning from being a scare zone last year, and will be a massive house this year. You'll see Sam, werewolves, and much more. More details.
Dead Exposure: Patient Zero
What the what? A prequel house to the 2008 fan favorite is coming, and it will be set in the 80's in France. I'm sensing a theme here. More details.
Scare Zones
We know that there will be five unique scare zones, there will likely be a mix of traditional Halloween Horror nights characters, and if we had to guess some movie characters as well. We will have to wait and see what happens.
Shows
Sigh. No Bill and Ted this year. That's it.
The Unknown aka The Guesses
So many many rumors and ideas floating around. There's nothing major that jumps out, but here's a list of the things we've heard. As always, these are just guesses and rumors and are not coming unless Universal says they are. We've scoured other rumors, and sources and even took some guesses. They're likely wrong.
Houses
There will be a very solid mix of original content and IP's this year's line up. We've made a massive list of EVERYTHING we've heard, and also some that just make sense because of anniversaries and such.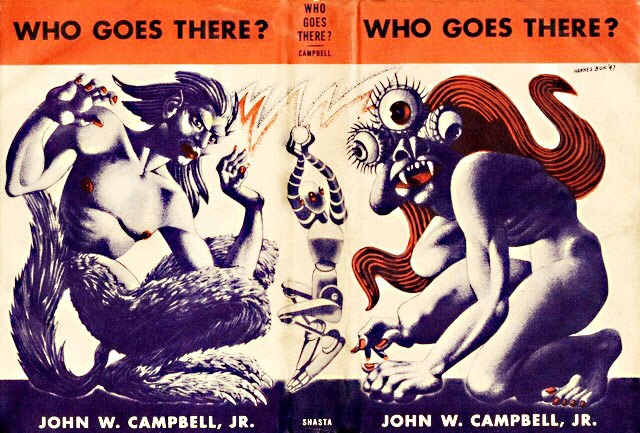 The Thing
Our first rumor is The Thing. It's a property that Universal has done a few times before, and it's always a lot of fun. The last time The Thing was rolled out to Halloween Horror Nights was in 2011, when The Thing prequel hit theaters. Before that it had been featured in Silver Screams in 2009, and before that The Thing had gotten its own sequel with Assimilation in 2007. Say what you will about the films, but the mazes were all done in amazing fashion.
But why bring it back now? There's not a new movie, and there's no big anniversary…or is there?
YES, YES THERE IS! While John Carpenters version of The Thing is based on 1951's The Thing From Another World, that movie is actually based on a short story by John W. Campbell Jr. called "Who Goes There?". That story was first published in 1938, and is more like John Carpenters version than The Thing From Another World. It was also made into a radio play called "The Escape", and was hosted by John Campbell himself. While that version is lost, a BBC series was created in 2002, and is very atmospheric and terrifying. The Thing also plays a larger part in the entire event, which we'll piece together later…but think about this…instead of doing a direct translation of John Carpenters The Thing, how about a tribute to everything that has inspired it from the past 80 years? We can start our introduction with an actual reading of the story while we wait in line, and go into "The Thing From Another World" then into the 2011 prequel, and eventually The Thing, and end with the direct sequel that HHN created in 2007, Assimilation. It would be a perfect tribute to an enduring masterpiece.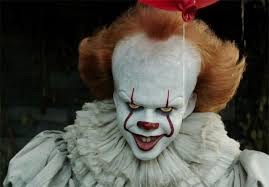 IT
We've talked about how this house is rumored to come to HHN, as it was the top grossing R rated film of all time, plus one of the top grossing horror films of all time. Many will (and have) argue that it should wait until Chapter 2 comes out, but now is the perfect time to bring it to the event. Everyone seems to love Pennywise, and it would be nice to have a clown back at the event. Plus, it's kind of  given seeing that Universal and Warner Brothers have partnered the past two years with amazing houses based on The Exorcist and The Shining.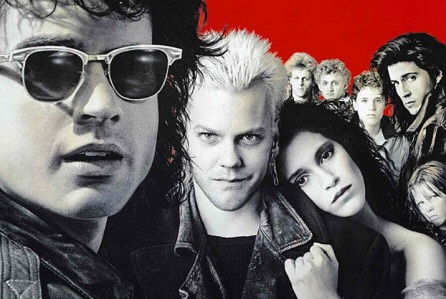 The Lost Boys
This is a strange one to consider, but the film celebrated 30 years and it's a pretty huge fan favorite. The classic Vampire film had a kind of tribute with the vampire maze, The Hive…but with this actual version of the film, we'll see more of the sets and possibly the Frog Brothers.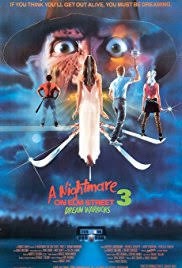 Nightmare on Elm Street
Nightmare on Elm Street is a hands down, fan favorite. While the film has been featured twice at HHN Orlando, a direct adaptation of the film has never been done. Sure, we've seen an original story, and we've seen Freddy vs. Jason, but never have we seen the film directly adapted. We could see a mashup of the first film, and the 3rd film, as those were arguably the most popular in the franchise. Dream Warriors also features some iconic scenes with Freddy, like the puppet, the giant head eating the girl on the bed and of course Freddy and the TV. Some of those scenes were done in Freddy vs. Jason, but more as tributes than actual recreations. Plus, Dream Warriors also celebrated 30 years last year.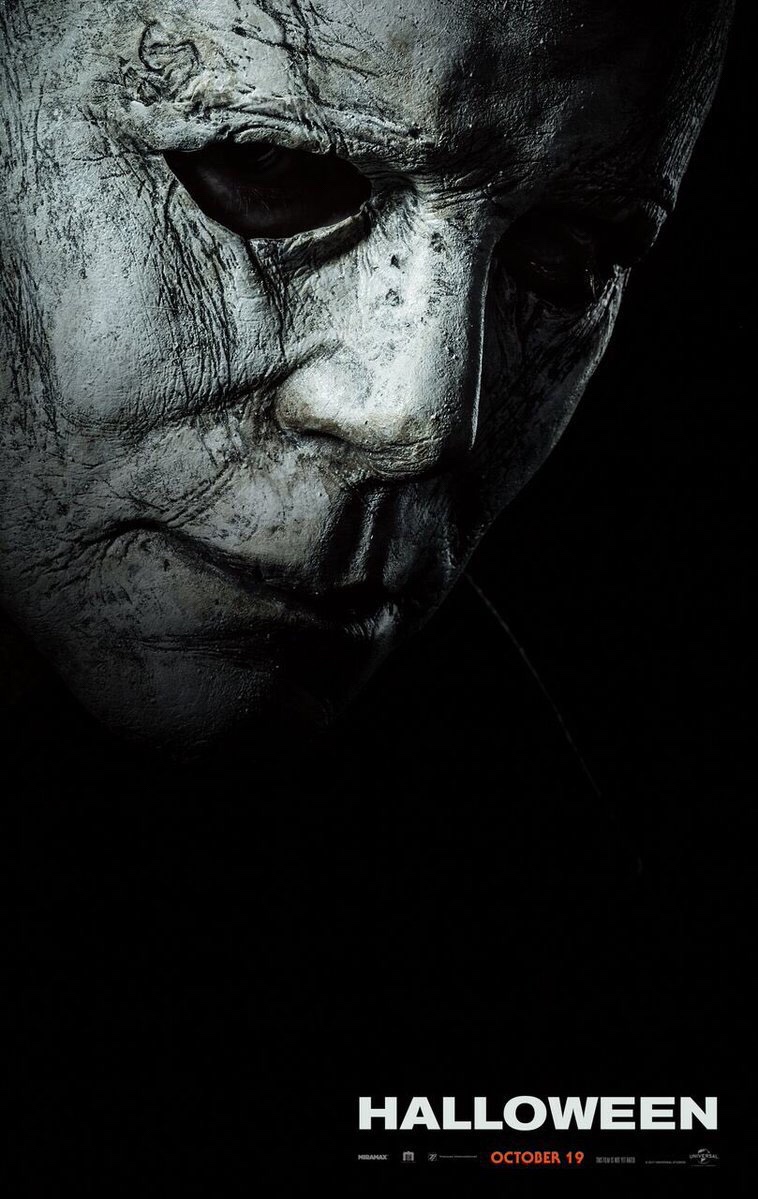 Halloween (2018)
Universal has done Halloween a few times, and every single time it's been excellent. Besides, Michael Myers is one of the most recognized horror icons of all times. Plus, there's an all new film hitting theaters in October, and it's a direct sequel to the original film. What a perfect time for a new take on the property at HHN.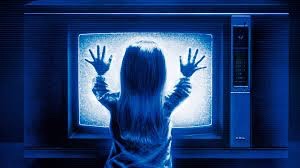 Poltergeist
Universal missed the 35th anniversary last year, but it's never too late. The original film was rated PG, there's an alleged curse attached to it, and it's one of the most genuinely scary films ever made. So many creepy factors. Plus we've been rumoring this one for years…it would be nice to finally see it happen.
Halloween 3 Season of the Witch
This is an odd one, simply because it's the least known in the Halloween franchise, but it's also the most fun. It is way bizarre and full of kooky characters and references. It might be a dark horse.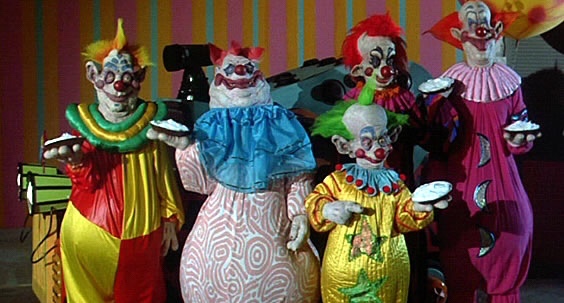 Killer Klowns From Outer Space
This movie is really bad, and really awesome. It's celebrating 30 years this year, it's insanely crazy, and makes the perfect house fodder.So many opportunities to do crazy stuff, with cotton candy pods, killer popcorn and much more wackiness. Personally I don't think this will EVER happen, because the movie is just so bad, but here's hoping.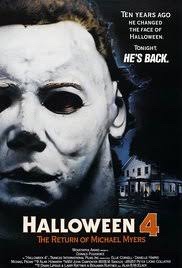 Halloween 4: The Return of Michael Myers
Universal has a track record of bringing movies from the screen to HHN in spectacular fashion, and they've done it with the first two Halloween movies. Michael Meyers is the most recognized horror icon, so why not continue the story.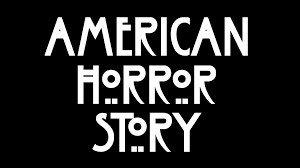 American Horror Story: Cult
We've had two major houses based on the AHS shows, both of which were great and dealt with all the seasons. Now it could be time to pick it up again with a house that is completely based on an entire season. A whole season would give the perfect chance to explore everything from that season, and not just a best of.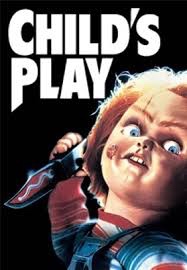 Child's Play
Chucky is going to be 30 this year! Good god! That's pretty old for one of the most popular, and demented toys in existence. The doll could be wreaking havoc at Halloween Horror Nights, after all it is his birthday. It's been a while since we've seen a Chucky house, and the last one saw us shrunk down to the size of toys and hit with Chucky's balls (no lie!). It's about time to revisit the little monster once again.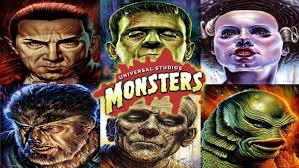 Classic Monsters
You would not have HHN without the original scream team. The Universal Classic monsters have not been featured on their own in a very long time. They've had some of the reboots as houses, but the last time we've seen the classic monsters was in the "black and white" house. That was an amazing house, and did some really cool things. But let's have the old dogs return once again.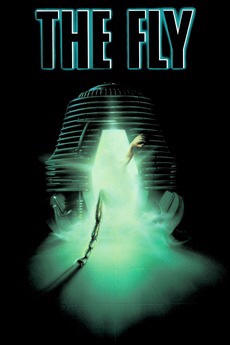 The Fly
David Cronenbergs classic take on a classic sci-fi film is pure body terror. It's gross, the pods are very iconic, and it's very Goldblum. The fly sees a mad scientist screw himself up as he perfects teleportation. Of course, things go very wrong, and he gets more than he bargains for. It's always the things that HHN houses are made of!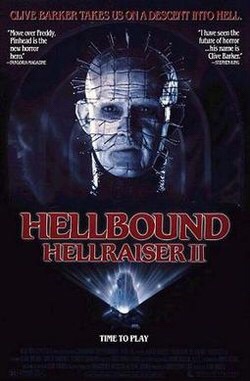 Hellraiser 2
I love the Hellraise series, but it's Hellbound: Hellraiser 2 that is the pinnacle. Naturally it turns 30 this year as well. Out of all the horror icons in the world, this is the one that has not been touched yet by HHN. Pinhead is a morbid and horrible soul, and the wonders he could show guests at HHN are endless.
Now, there's only so many houses that the event is going to have. There's been talk of adding more houses, but will this be the year? Even still, I've got 14 listed…on top of the three we already know. Yeah, something isn't making the cut. Plus there's the original houses as well, which we've been told will make up a large part of the line up. The only way to know for sure which houses or movies will make the cut this year is when the park announces them. The only thing really that all of them have in common is the fact that the majority are either from, or based in the 80's. Is that a coincidence? Even the houses that have been announced, with the exception of Trick r Treat, are based in the 80's. Could horror from that time frame be the overall feel and theme of this year's event? Will there even be a theme?
Shows
Yes, yes. We know. Bill and Ted are gone forever. Or…are they? YES. YES THEY'RE GONE!
Moving on.
Shows at HHN are essential to the flow of the event. They seriously eat people, and keep the crowds down, at least a little. So what shows or show will there be this year?
The smart money is on Academy of Villains. The dance group proved their worth last year when they did an impromptu version of their show after Hurricane Irma destroyed their stage. Hell, the power went out and they still did a show. They were also featured in the grand opening of Fast and Furious: Supercharged.
It's a crowd favorite at the event, and the troupe brings fresh new ideas to every year. It's more than a shoe-in that they will return. PLUS since no work has begun on the stage at Fear Factor Live, it's likely that the old Bill and Ted theater will be the home of Academy of Villains. The rumored reason for the departure of BnT was that the stage was going to be demolished to make room for another attraction. Now it seems more likely that it was just as a result of the new Bill and Ted movie, Bill and Ted Face the Music. 
Will there be a second show? That is the million dollar question. Every sign that we've seen points to yes…but that may not be the case. What will be the new show if it happens? Time for more salt. There's a good chance that the new Universal Cinematic Celebration will run either a Halloween show, or just the regular show. After all, you really don't have a chance to see the show from September until November because of HHN, so why not do it then? Of course, the park hasn't announced an opening date for the new show either, so there's that.
Legendary Truth
Oh boy. Back in 2008, Legendary Truth officially began. If you're not familiar with Legendary Truth, it was the in-park game that originated through creepy clues and hidden messages on the HHN website. Of course, this was back when the HHN website itself was a massive event. Legendary Truth grew so large, that a lot of fans would go to HHN just to play. It was always about the fans, and about the die hards, who paid attention to every little detail.
Back in 2008, the entire event was centered around Legendary Truth and the myth of Dr. Mary Agana, who became Bloody Mary. Legendary Truth was the ghost hunting team that discovered the truth behind Bloody Mary, and subsequently opened the gateway to her world. Event nights would see different puzzles happen, and it all culminated in a massive final night party that gave fans behind the scenes looks at the event, and even a special boat ride. It was amazing. It later lead to Legendary Truth houses, more investigations and more games both in park and online. It's been quite a few years since the team at LT has been active, but with the tenth anniversary being this year, we could very well see Legendary Truth return. Of course, the website is down, and it's been two years since any posts on the official Facebook Page…so maybe it's just wishful thinking.
Another thing of note is that the main reason you don't see Bloody Mary anywhere at the event, especially during big reunions is that the Bloody Mary name was copywritten during that year. That copyright has expired, and the original copyright owner did not renew it. Soooo…there's the chance that Bloody Mary is once again allowed to roam the streets at HHN. Afterall, her year was hands down THE BEST year of HHN ever…or at least in my 15 years of attending.
Until any of this is released by Universal, we must stress that it is not happening. It could all somehow come true, or it could all be crap. Either way, it's fun to talk about, and gets the excitement level going for this year's HHN. We will be hearing more from HHN very soon.
Stay tuned for more from Halloween Horror Nights, and be sure to get social with us on Facebook, Twitter, and Instagram @BehindThrills for the latest updates!
For our latest theme park videos please be sure to subscribe to us on YouTube!
For more information about HHN, including tickets, visit the official website by clicking here!