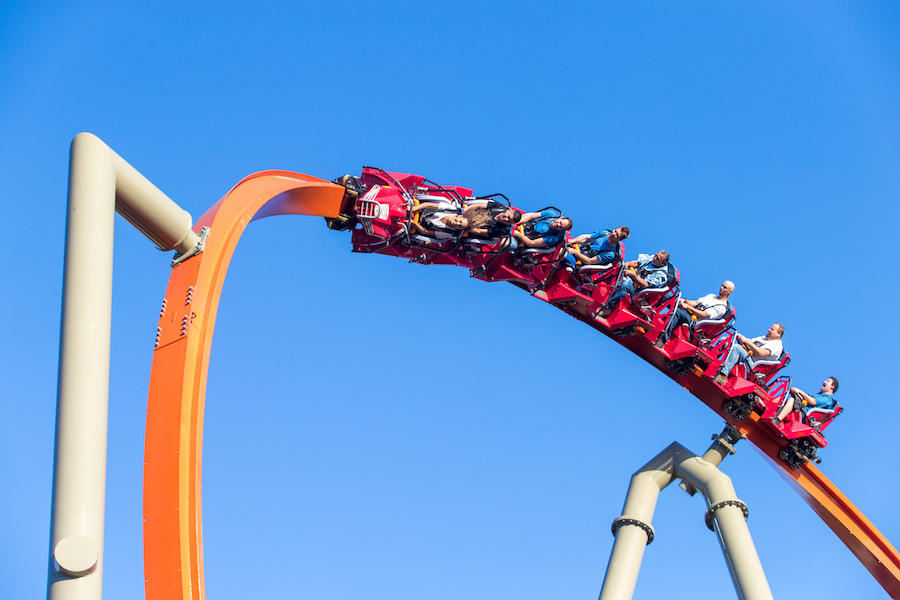 California's Great America has just unveiled one of their most unique and thrilling coasters to date, and it's not your standard scream machine. RailBlazer opened to the public on Friday at the Santa Clara, CA theme park and it's unlike anything else in the park.
Take a look at the new coaster in the video below:
Video-Blaze through the turns with RailBlazer
Where the other coasters are more "group friendly" where you ride with at least one or more person in your row, RailBlazer puts you on a solo trek through the woods on an off road adventure. RailBlazer also ties for second place when it comes to the most inversions in the park. The new coaster will take riders upside down three times, which ties with Flight Deck. Demon still has the most with four inversions, but as we always say, it's not quantity it's quality. Railblazer certain has that in spades, as the coaster gives you not just some amazing inversions, but some of the tightest and most intense turns.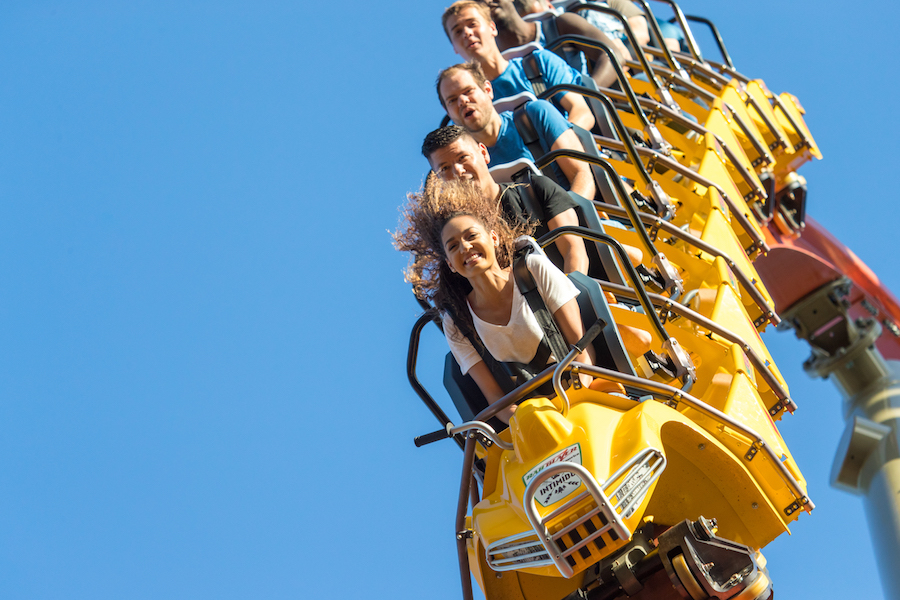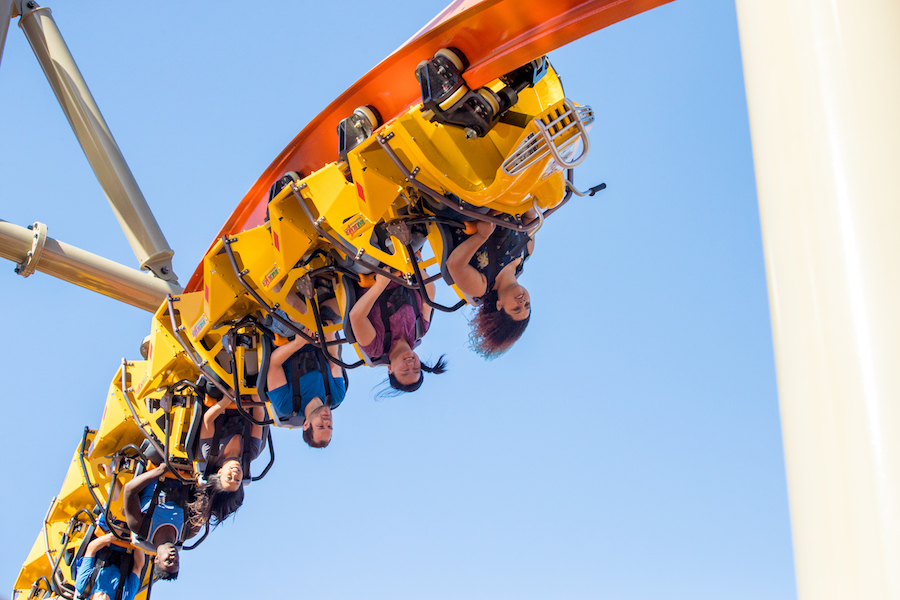 The reason for the intensity is that single rail design from Rocky Mountain Construction. They've taken their Raptor model, and put it to amazing use. While the coaster does have a super small footprint, it uses that size to it's advantage.
There's only 1,800 feet of track, which RailBlazer rips through at 52 mph. There's also a 90 degree, straight down first drop that you take from 106 feet. The speed and intensity of going through those turns and inversions, combined with the tight space and short track make it an amazingly intense experience.
But why take our word for it?
Video-Take a front row ride on RailBlazer at California's Great America
Honestly, the single rail experience is the biggest innovation here. Rocky Mountain Construction has given riders a really unique perspective, as they have nothing on the sides, and almost nothing in front of them. The ride gives the illusion of almost riding on air.
RailBlazer is now open at California's Great America, and is a must ride in the park.
Stay tuned for more from California's Great America, and be sure to get social with us on Facebook and follow along with us on Twitter @BehindThrills for the latest updates!
For our latest theme park videos please be sure to subscribe to us on YouTube!
For more information about California's Great America, including tickets, visit the official website by clicking here!