In what might be the most controversial change to a classic Disney attraction since closing Tower of Terror months prior (there's no pleasing this fandom). Redd, the re-imagining of the Redhead in Pirates of the Caribbean has made her debut in Walt's original attraction this weekend. But to the surprise of fans additional changes were made.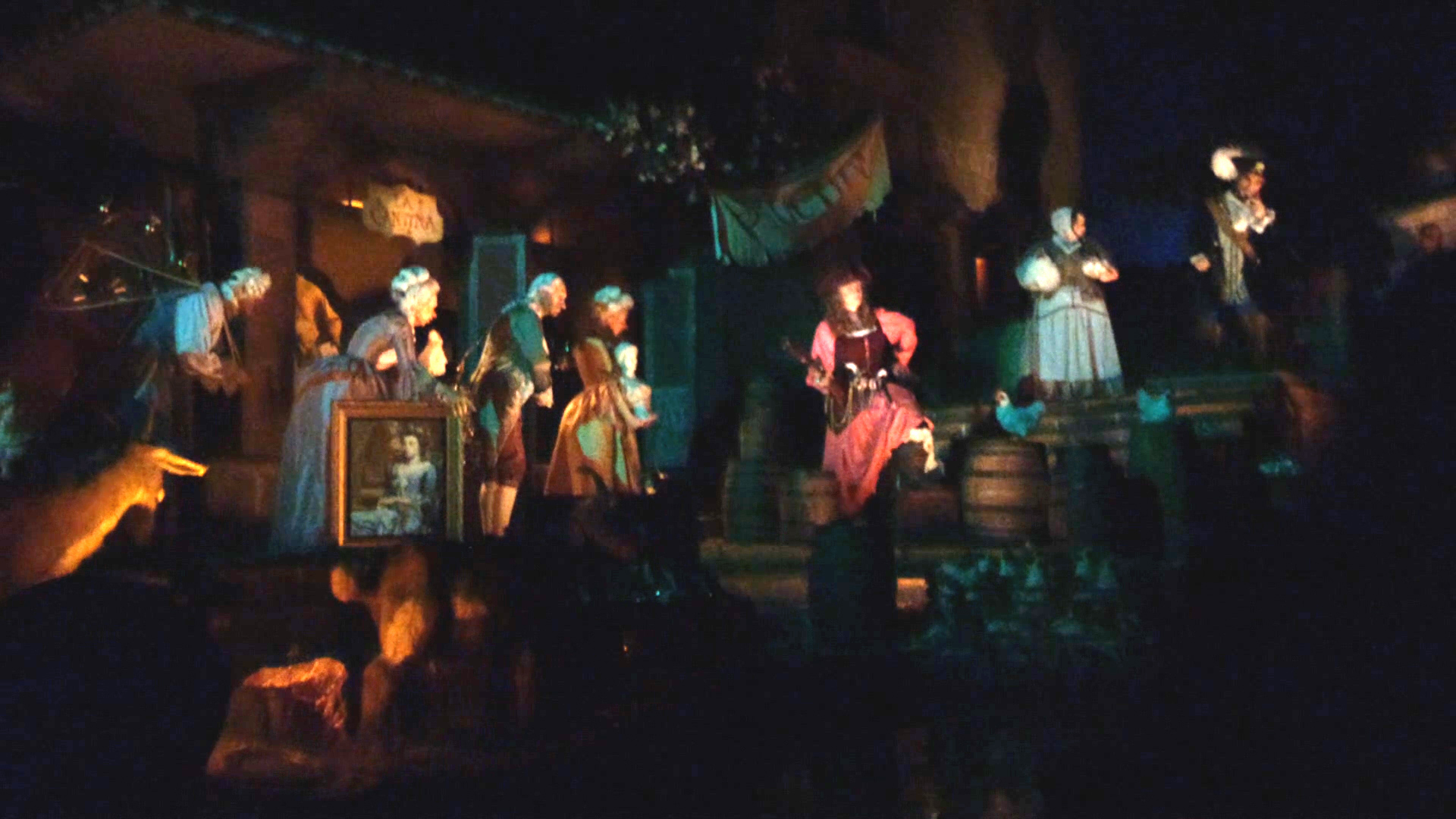 Redd first made her debut in Paris less than a year ago during a major refurb to the attraction. Since then Walt Disney World has received her and now we have Redd in Disneyland which brought an average wait of 45 minutes to the high capacity attraction (even before the foolish implementation of Fastpass in the coming weeks).
Red wasn't the only big change to the attraction. To the delight of many fans of the classic pre-movie version of the ride, many references and scenes related to the film franchise were muted or removed entirely and replaced with classic dialogue. It appeared that dozens of new fireflys had been added to the bayou, the waterfall with Davy Jones and Blackbeard has been removed and replaced with the iconic "No fear have ye of evil curses says you…? Perhaps ye knows too much, ye've seen the cursed treasure" dialogue, warning riders before traveling into the ship battle. A small new scene with an octopus smuggling treasure and a caged pirate who cleverly turns from a skeleton into a fleshed pirate figure act as a transition.
Which brings us to the auction scene. Aesthetically it looks great, like a page out of Marc Davis's drawings. But for Redd herself, we don't particularly care for that addition. We certainly were never opposed to the change and did agree that it was time to be updated, but her dialogue feels extremely forced in. Like the imagineers were trying to fit a circular block into an octagonal hole. It looked like it could fit, but it just doesn't come off right. Perhaps the passage of time will fix this curse. Apart from that, the rest of the ride looked absolutely fantastic and refreshed.
What are your thoughts?
Stay tuned for more from Disneyland! Be sure to get social with us on Facebook and follow along with us on Twitter @BehindThrills for the latest updates!
For our latest theme park videos please be sure to subscribe to us on YouTube!
For more information about the Disneyland Resort, including tickets, visit the official website by clicking here!