SeaWorld is starting 2018 off on the right foot…err…fin. First the company gets rid of former CEO Joel Manby, who did more harm than good with his policies of joining with activists, ending theatrical shows, and Orca breeding. Then the company reports a better than average attendance increase in the first quarter with a 15% jump. The company rejoins forces with the National Fish and Wildlife Foundation announced an additional commitment of $1.5 million over three years from SeaWorld to the Killer Whale Research and Conservation Program, confirming their commitment to helping the whales in the wild. And just yesterday, the company names a former gaming CEO as Chief Strategy Officer, with a resulting closing stock of just over $20 dollars a share. That's almost as high as stocks were before anti-SeaWorld film, Blackfish brought the company tumbling down. That, ladies and gentleman, is what they call a winning streak.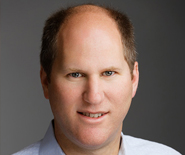 Former Affinity Gaming Interim CEO, Walter Bogumil joins SeaWorld as Chief Strategy Officer, helping to bring the company even further into the future. Before being appointed to that role in April 2018, he was Affinity's Chief Financial Officer and Treasurer beginning in March 2015. Previously, he was Vice President, Financial Analysis, at Penn National Gaming from April 2002 to March 2015. He has also held previous roles in various theme park and resort companies.
"We are pleased that Walter is joining us as our Chief Strategy Officer," said John T. Reilly, Interim Chief Executive Officer of SeaWorld Entertainment. "He has extensive experience setting effective strategic plans and a strong track record of driving substantial operating improvements. We look forward to the contributions he will make as we continue to focus on key growth opportunities."
He's also a UCF alum, where Mr. Bogumil holds a bachelor's degree in finance from the University of Central Florida and a master's degree in business administration from Rollins College.
So the kid has the experience. But does he have the chops to keep SeaWorld's upward climb going?
The company has already seemingly made a great decision with John C. Reilly serving as Interim CEO. Reilly is a home grown investment, starting with the company when he was a teenager at Busch Gardens Williamsburg, before climbing his way up the ladder. He's also very hands on, as we saw him at every show during the opening of Electric Ocean, shaking hands and offering words of encouragement to all the performers after every show.
The biggest news here, however, is the SEAS stock closing at just over $20 dollars a share on Wednesday. Before Blackfish, the company sat at just over $22 dollars a share, and could be a huge milestone in SeaWorld's climb back towards profitability. While it still has a ways to go, it's an amazing start. Positive news stories, new attractions and major management shifts could help a lot to make that big push for investors.
Where does SeaWorld go from here?
The company is in a precarious position. They have a commitment to animals with the SeaWorld brand, but they also need to establish who they are. Are they a zoo? Or, are they a theme park? Animal Adventure Park with Rides just isn't cutting it anymore in the amusement industry. The company has a long road ahead, with the task of finding their identity along the way. That identity will have to walk a fine line between the theme park and entertainment world, and the conservation and animal world.
SeaWorld made their name with animal interactions, and connections between humans and animals. They also made a profit by going with fun, albeit not too immersive theme park rides. If they want to be competitive with other theme parks, especially in the Orlando area and growing Asian market, SeaWorld needs to find a balance between the two worlds. Add attractions that are not only fun, but also attractions that bring animals into the fold and get people thinking about the consequences of their actions, without being too preachy…I'm looking at you Mako.
We are at a crossroads as a species as well, with our pollutants and environmental hazards pushing a lot of animals out in the wild. There are several species of not only sea life, but land animals, and birds that have less than 500 of their kind left in the wild. While many take issue with zoos for "keeping animals hostage", zoos are needed to not only educate the public about these animals we are losing…but also to preserve them. And SeaWorld will play a vital role on both of those fronts. The conservation efforts are tremendous, but SeaWorld needs to stop patting themselves on the back and push the animals they rescue back into the forefront. Again, how do you do that without sounding preachy, and maintaining that level of fun that people go to SeaWorld for? That's something that Mr. Reilly and now Mr. Bogumil have to figure out.
Good luck gentleman.
Stay tuned for more from SeaWorld, and be sure to get social with us on Facebook and follow along with us on Twitter @BehindThrills for the latest updates!
http://www.youtube.com/user/behindthethrills?sub_confirmation=1″>For our latest theme park videos please be sure to subscribe to us on YouTube!

For more information about SeaWorld, including tickets, visit the official website by clicking here!