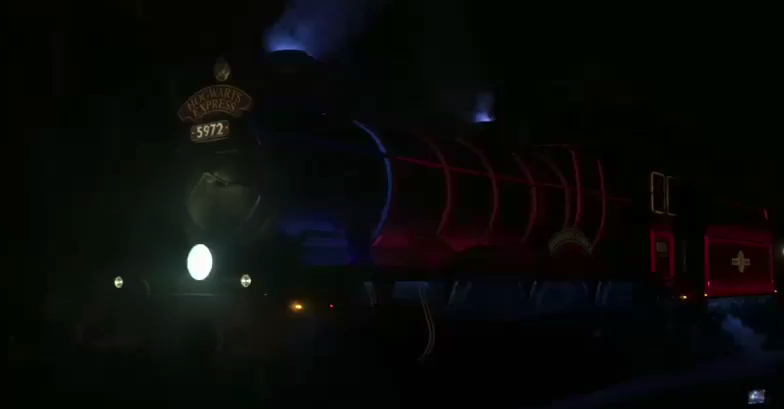 The Universal Japan Nighttime Parade is stellar, there's no other words for it. The parade takes scenes from some of the biggest movie franchises in history, and puts them on parade for all the guests at Universal Japan. Quite literally! The parade features some of the biggest floats and unique uses of technology in the world, and certainly a first for a parade.
While the Jurassic World portion of the parade uses animatronics to create a thrilling dinosaur escape, The Wizarding World of Harry Potter takes things in a more "magical" direction. First you'll see the Hogwarts Express roll by, which is amazing enough. It's the first time we get to see an actual working Hogwarts Express in the streets of Japan, and the first time outside of Universal Orlando. But what happens next?
MERLINS BEARD!!!!!!
Check out the video below to be flat out amazed.
Video-Get ready for school at Hogwarts!
First of all, I love the fact that this is much more than just a parade. You get to see trains and such go by, but it's completely interactive and has an amazing stop! I also love that it's more than just a Death Eaters attack.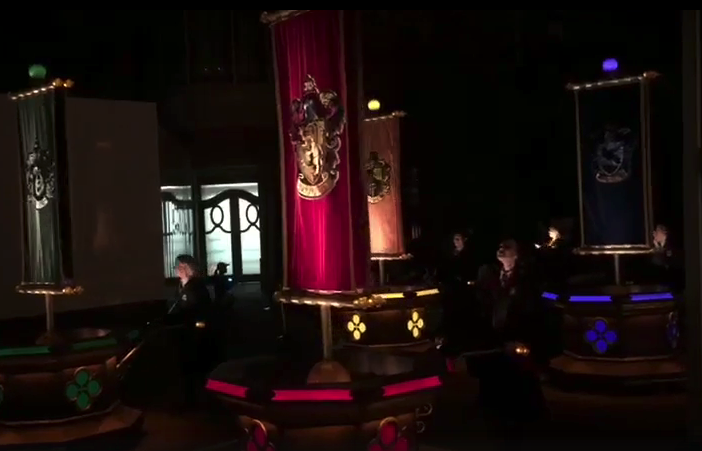 Students pushing luggage carts and animatronic owls, students playing Wizards Chess, there's so much more to it than just one trick. There's a whole barrage of spells at play here.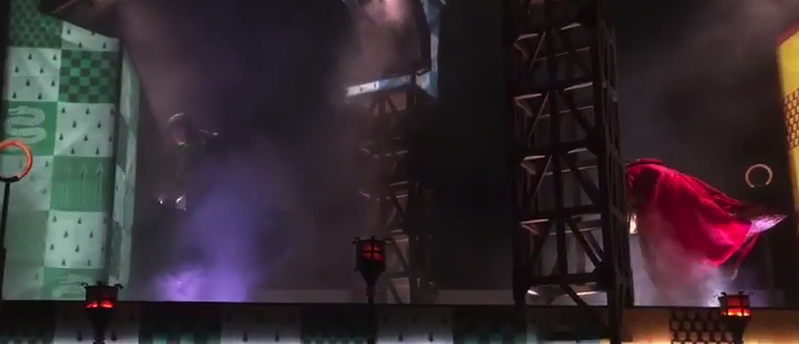 One of my favorites has got to be the Quidditch Pitch, with students on brooms actually playing Quidditch, or at least trying. It is these little details that makes the parade so astonishingly perfect.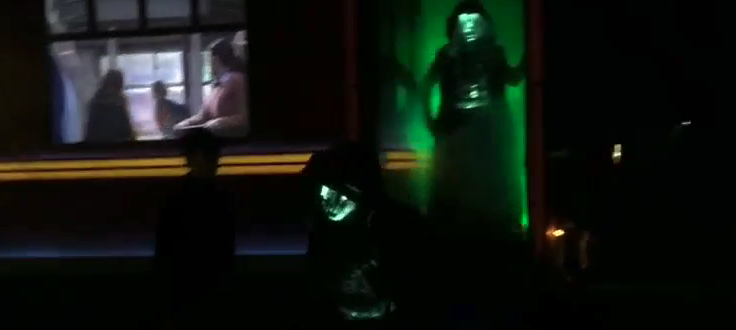 However, the big surprise and shock is when you see Death Eaters board the Hogwarts Express. This is done through a clever use of Projection Mapping on the sides of the train. It actually makes it look like the train has people on it. You then realize that no, it's just a movie…and BAM! Death Eaters come streaming out of the train and into the streets! It's a stunning use of special effects that you have to see to believe, and a must for all Harry Potter Fans.
The Nighttime Spectacle Parade happens nightly at Universal Studios Japan, and is only happening for a limited time.
Stay tuned for more from Universal Japan, and be sure to get social with us on Facebook and follow along with us on Twitter @BehindThrills for the latest updates!
For our latest theme park videos please be sure to subscribe to us on YouTube!
For more information about Universal Japan, including tickets, visit the official website by clicking here!