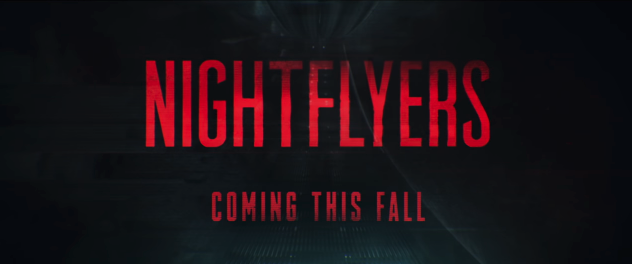 George RR Martin has a twisted mind. So, anytime something new comes from him, we get all excited! The new show Nightflyers is coming to SyFy this fall, and will launch globally on Netflix. The first trailer has arrived from Comic Con, and it's extremely creepy.
The new show is based on a novella by the Game of Thrones author, and a 1987 movie of the same name. The story tells of a future where earth is dying, and the only hope is a spaceship called the NightFlyer. A tight knit crew and a reclusive captain man the ship, along with a powerful telepath. The hope is to contact alien life, but things don't go as planned and they unleash something horrifying.
Immediately, we get strong vibes of Event Horizon, but we'll see how terrifying the final product ends up being.
Stay tuned for more from SDCC, and be sure to get social with us on Facebook and follow along with us on Twitter @BehindThrills for the latest updates!
For our latest theme park videos please be sure to subscribe to us on YouTube!