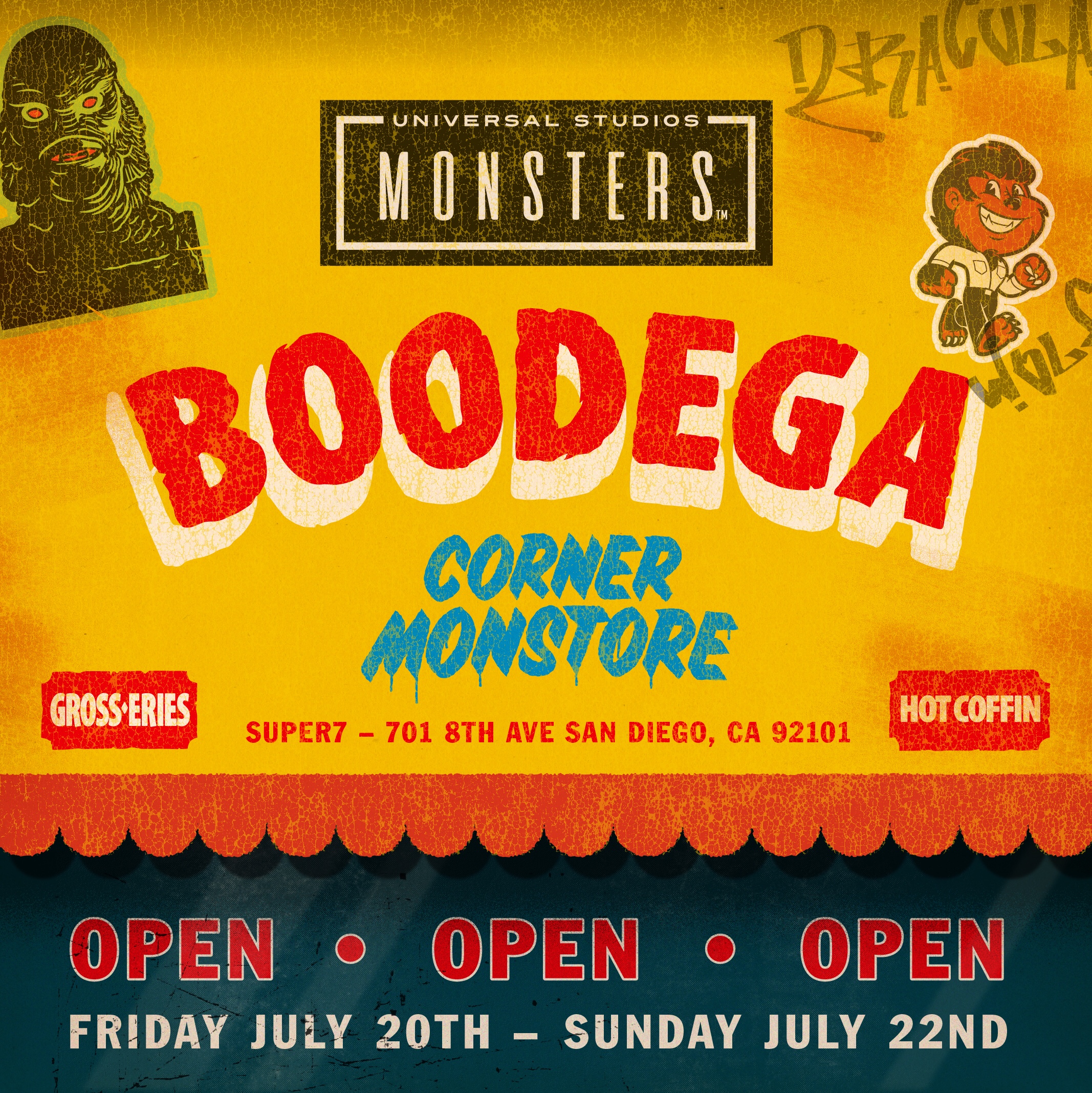 If you know me, you know how much I love Universal Monsters. The Universal Monster "Dark Universe" may or may not be happening, but that's not stopping Universal and Super 7 from coming out with some very cool Universal Monster exclusives for San Diego Comic Con. Super 7 is opening up a Boodega Pop Up Store for the weekend, and the stuff they have planned is pretty wicked. Super 7 is known for their amazing figures, and they even teamed up with running shoe company Saucony for some amazing kicks that might just help you get away from the monsters you might encounter.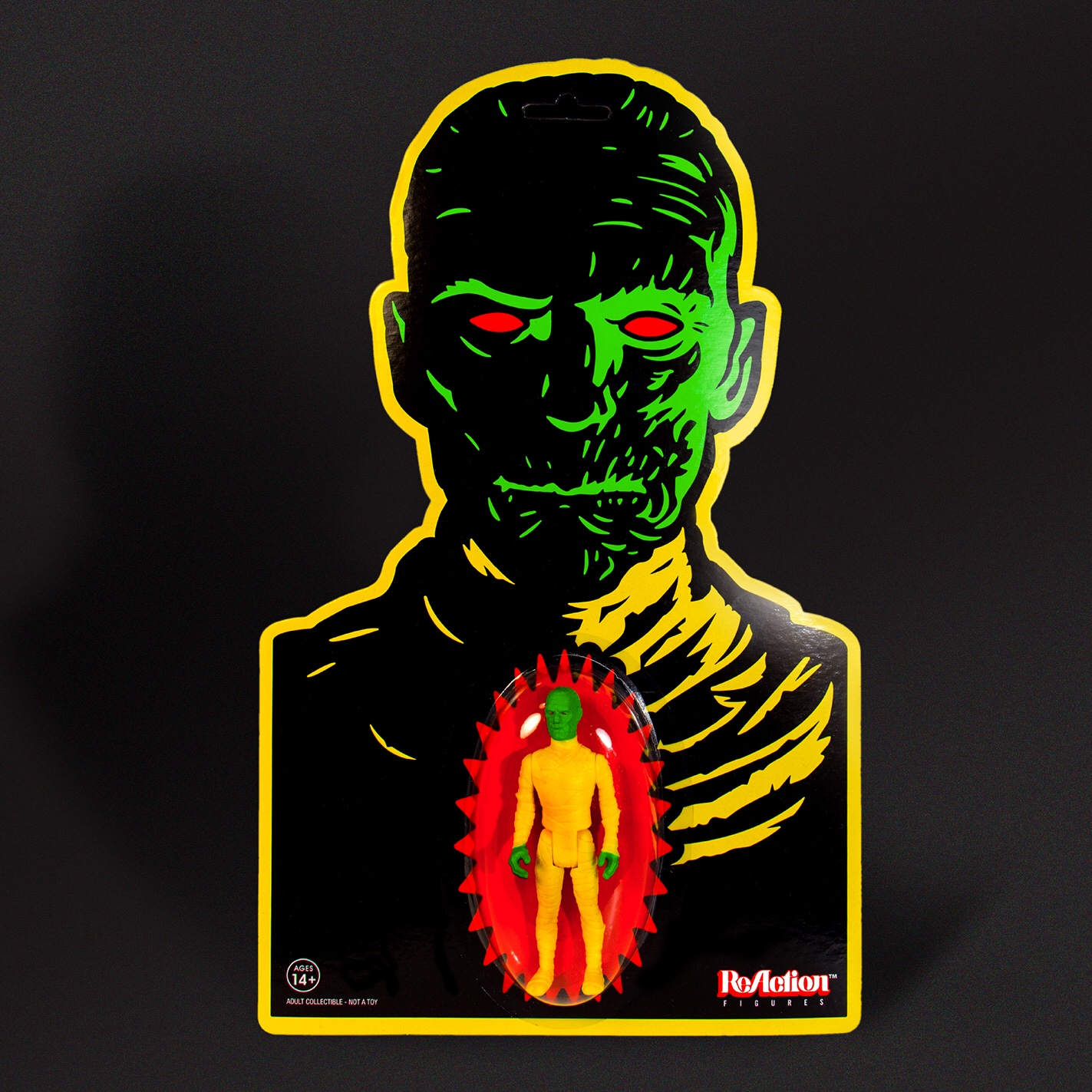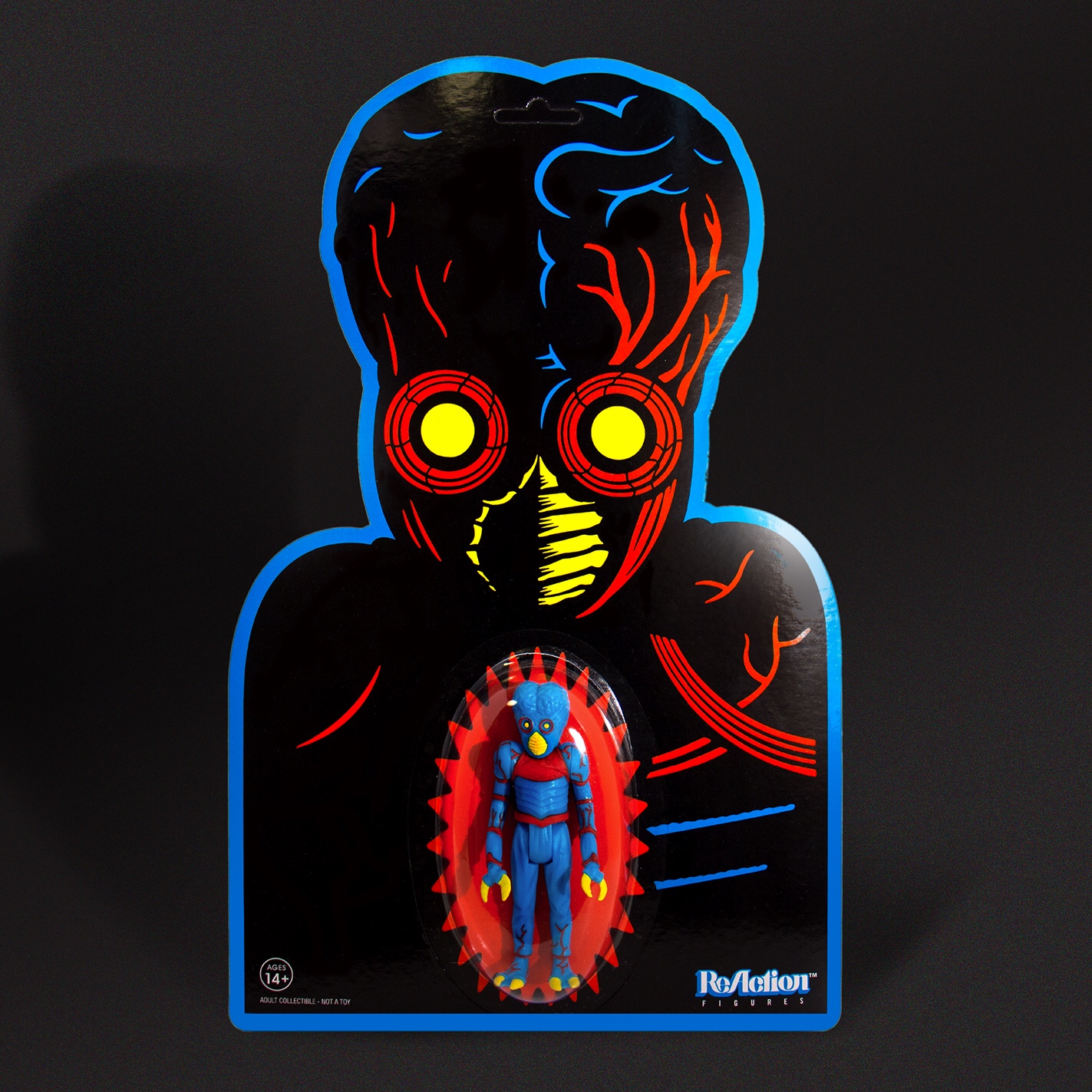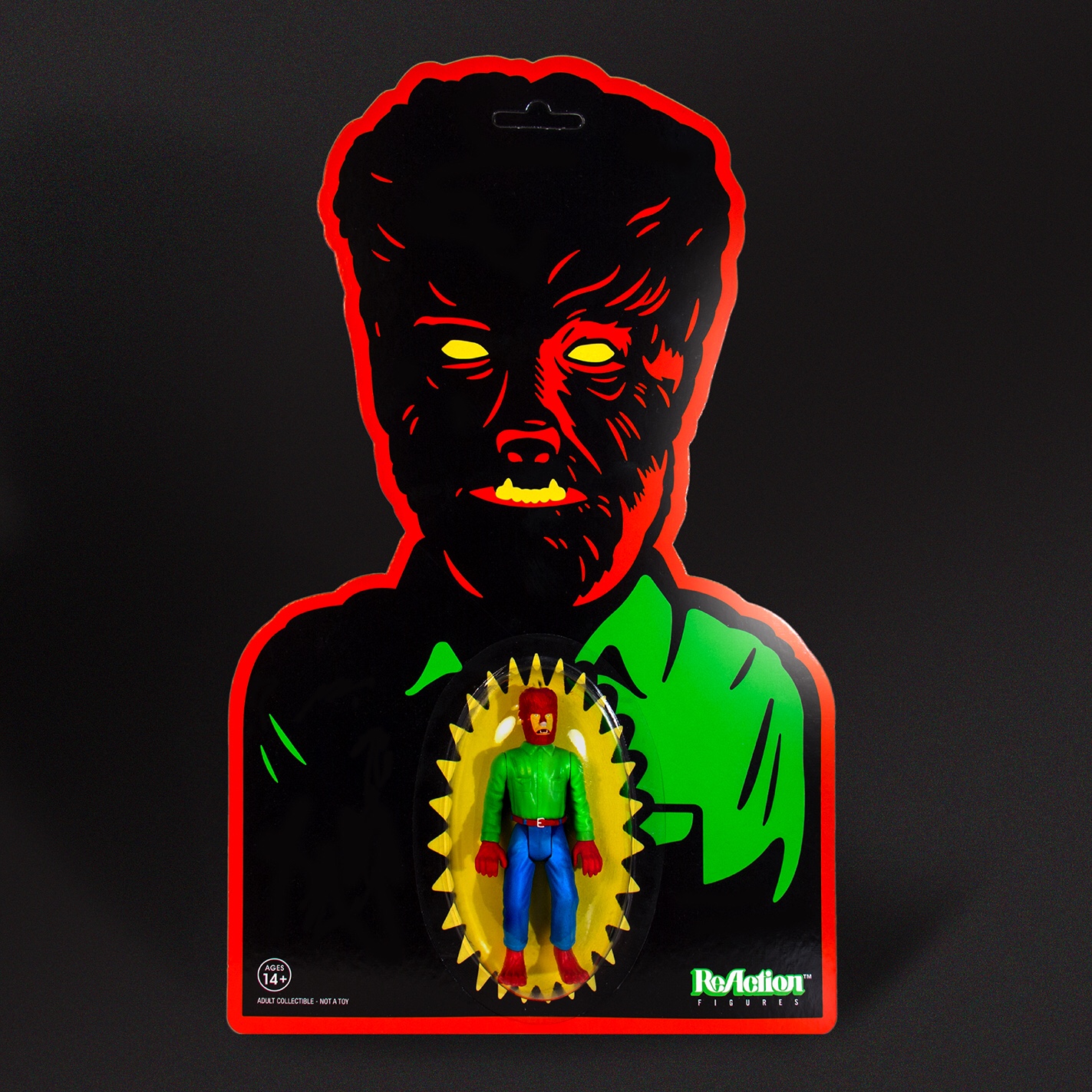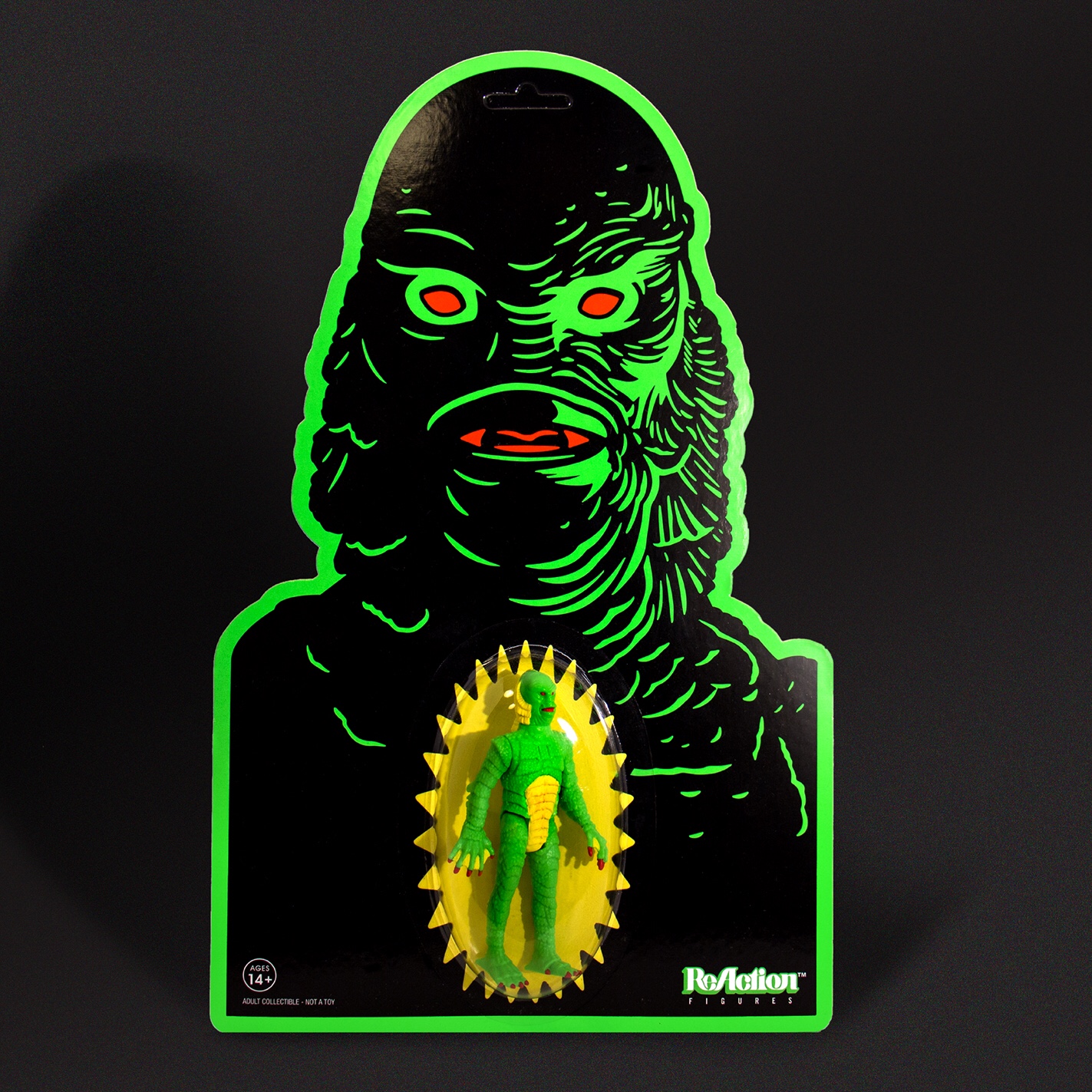 Reaction Figures is what Super 7 is known for. These awesome figures usually bring characters from movies that wouldn't normally get toys…like horror movies.
Here, Super 7 has rolled out the exclusive Universal Monster figures with some cool cards and back grounds.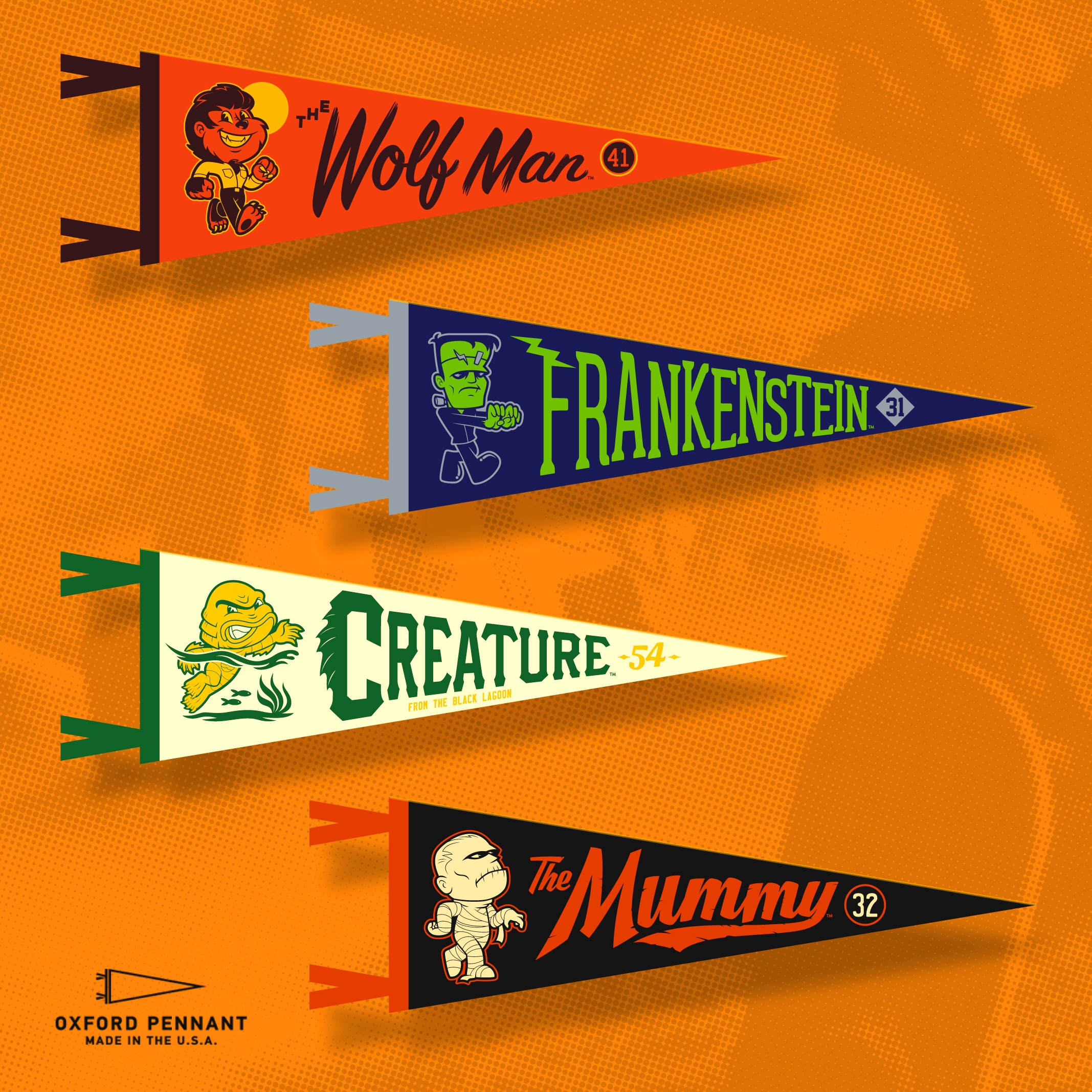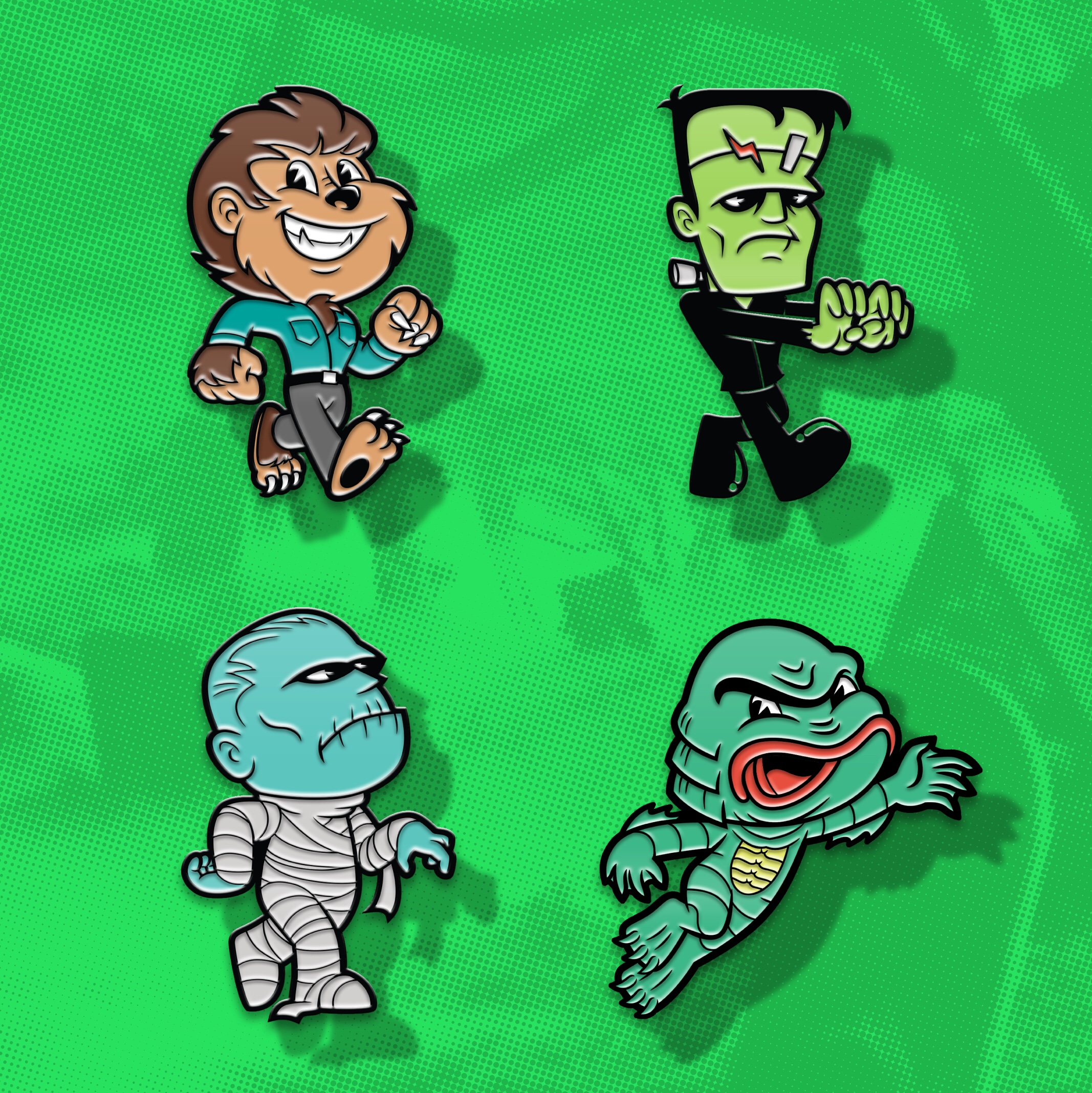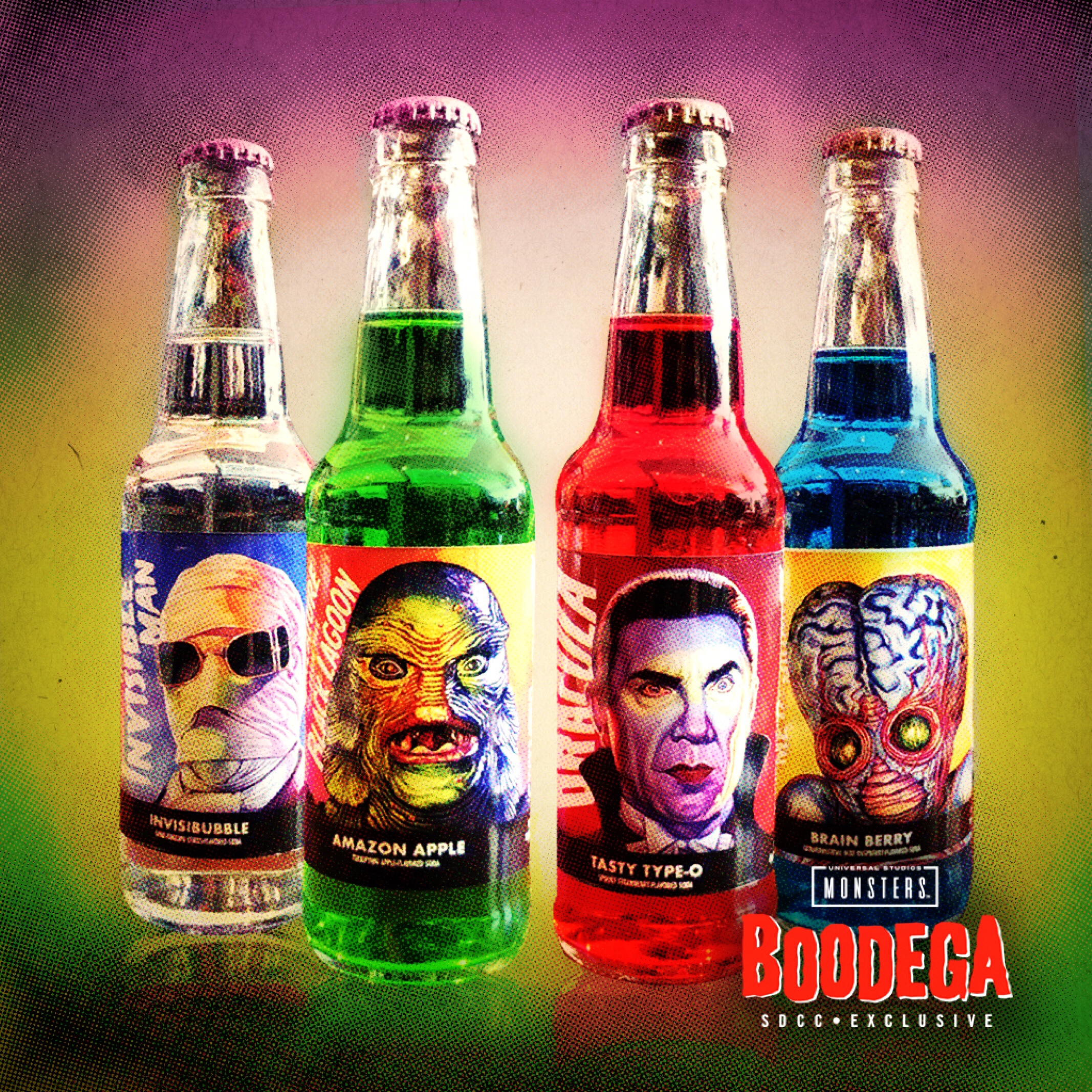 The company also has Monster pennants, and enamel pins. They feature caricatures of your favorite Universal Monsters.
The big one that is going to be a tough call is the Boodega Sodas. Invisible Man, Dracula, Creature and the Brain monster from This Island Earth (Metaluna Mutant) all get their own brews, but do you save them or drink them?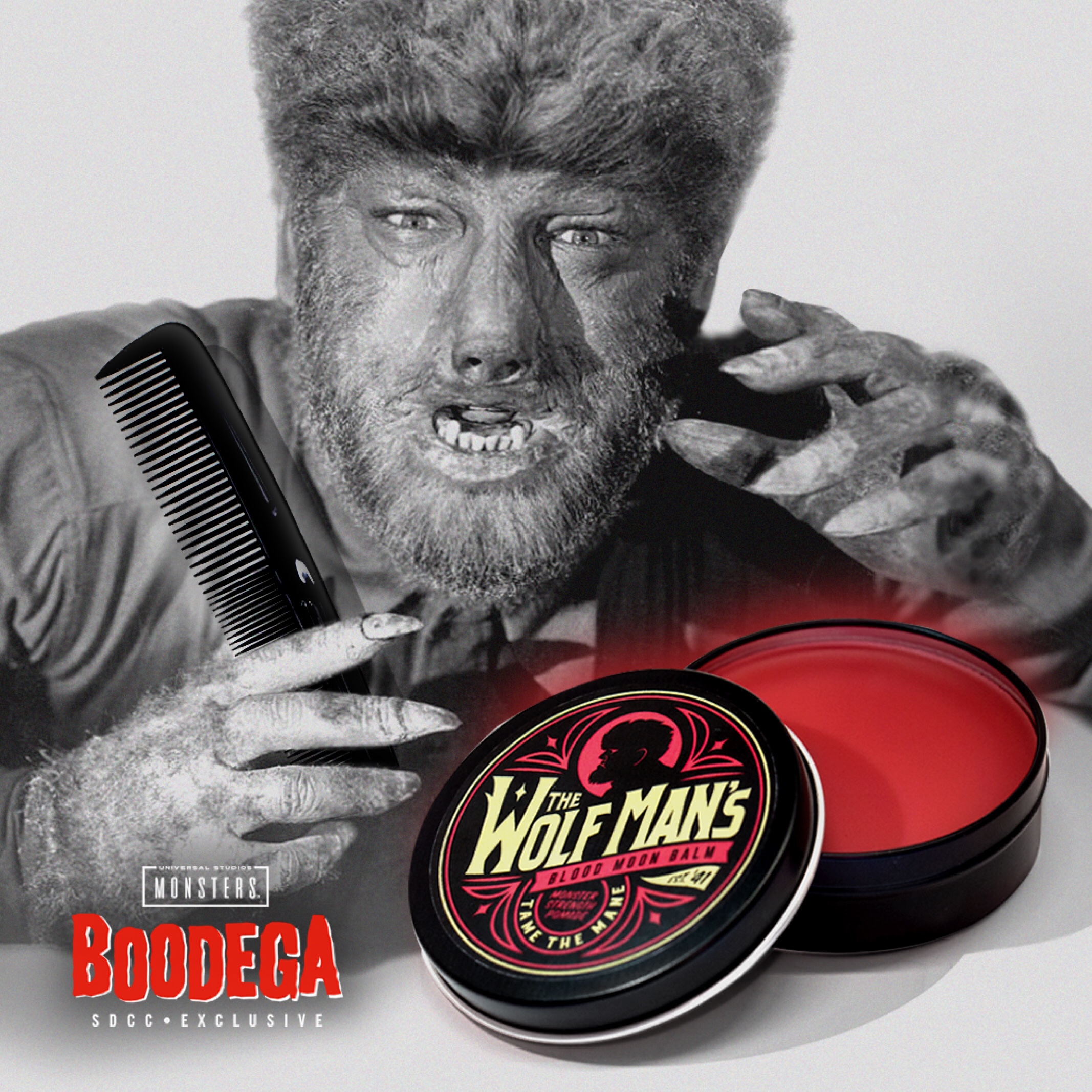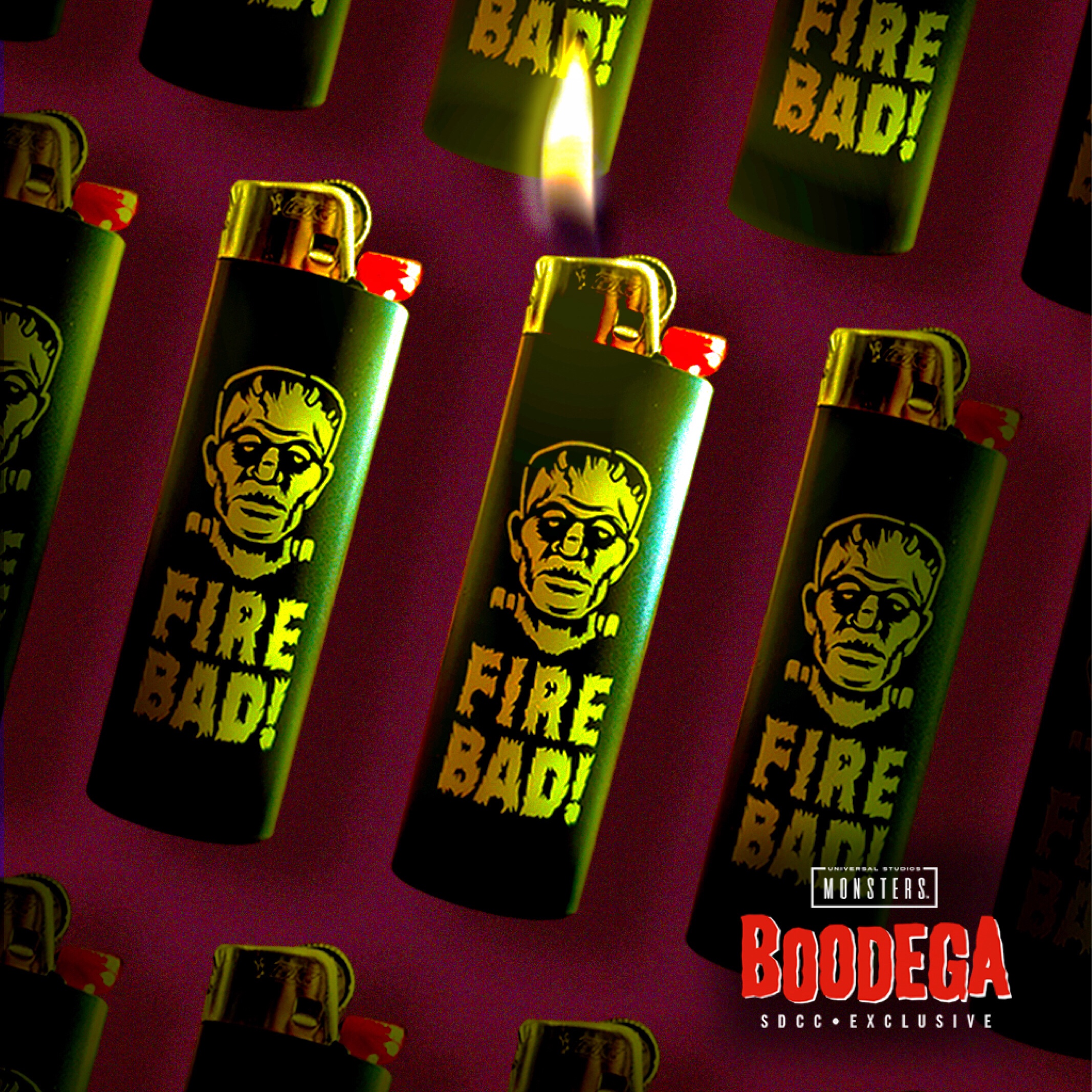 Super 7 also has some really great novelty exclusives with the fun stuff like the Wolfmans Blood Moon Hair Balm. There's also Mummy "wrap" which is the coolest toilet paper you'll ever buy. And of course the best is the Frankenstein lighter with "Fire Bad".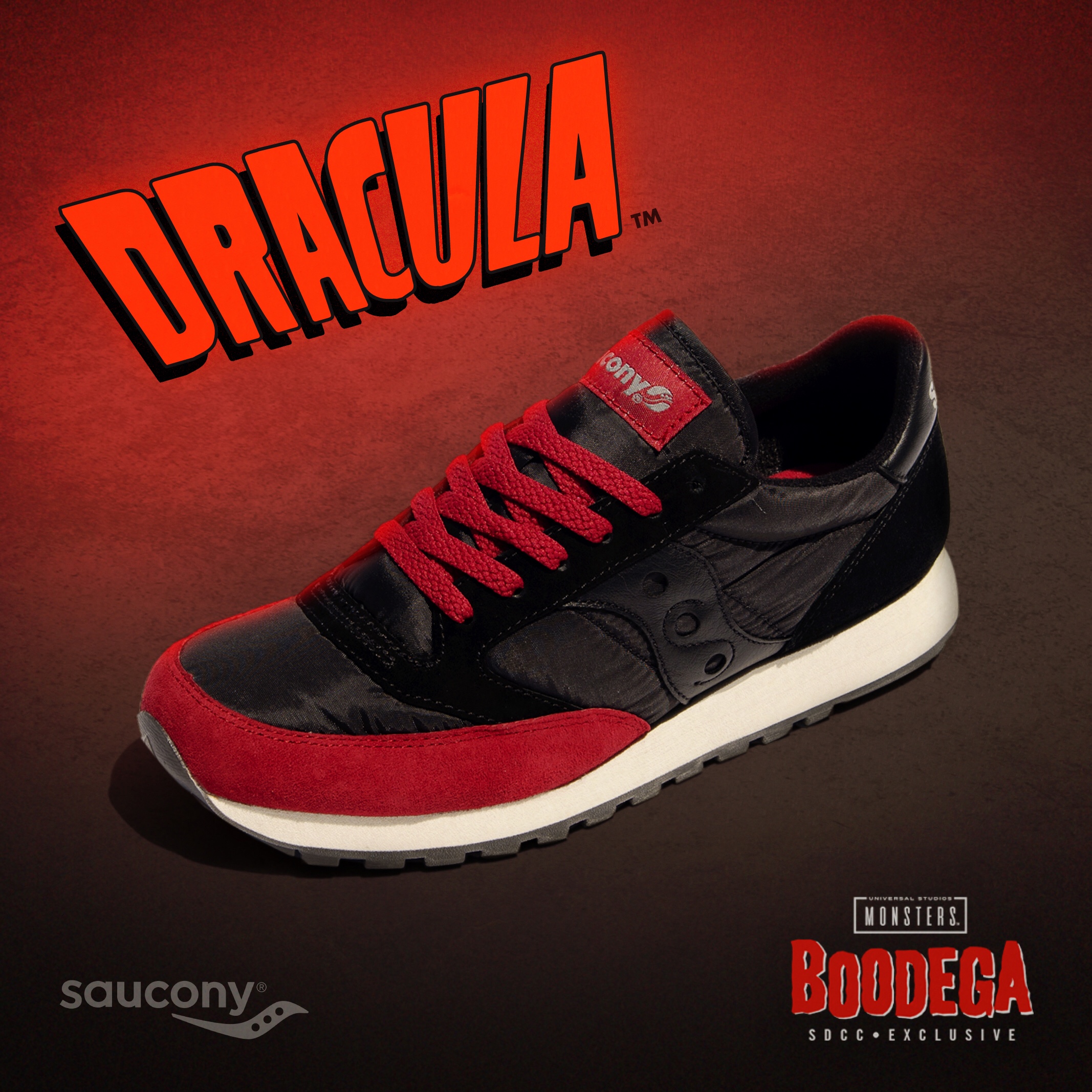 Saucony steals the show with the very limited edition Boodega Monster shoes. Each monster gets a special pattern with something that makes it unique. Dracula rocks the classic red and black with his pendant on the back.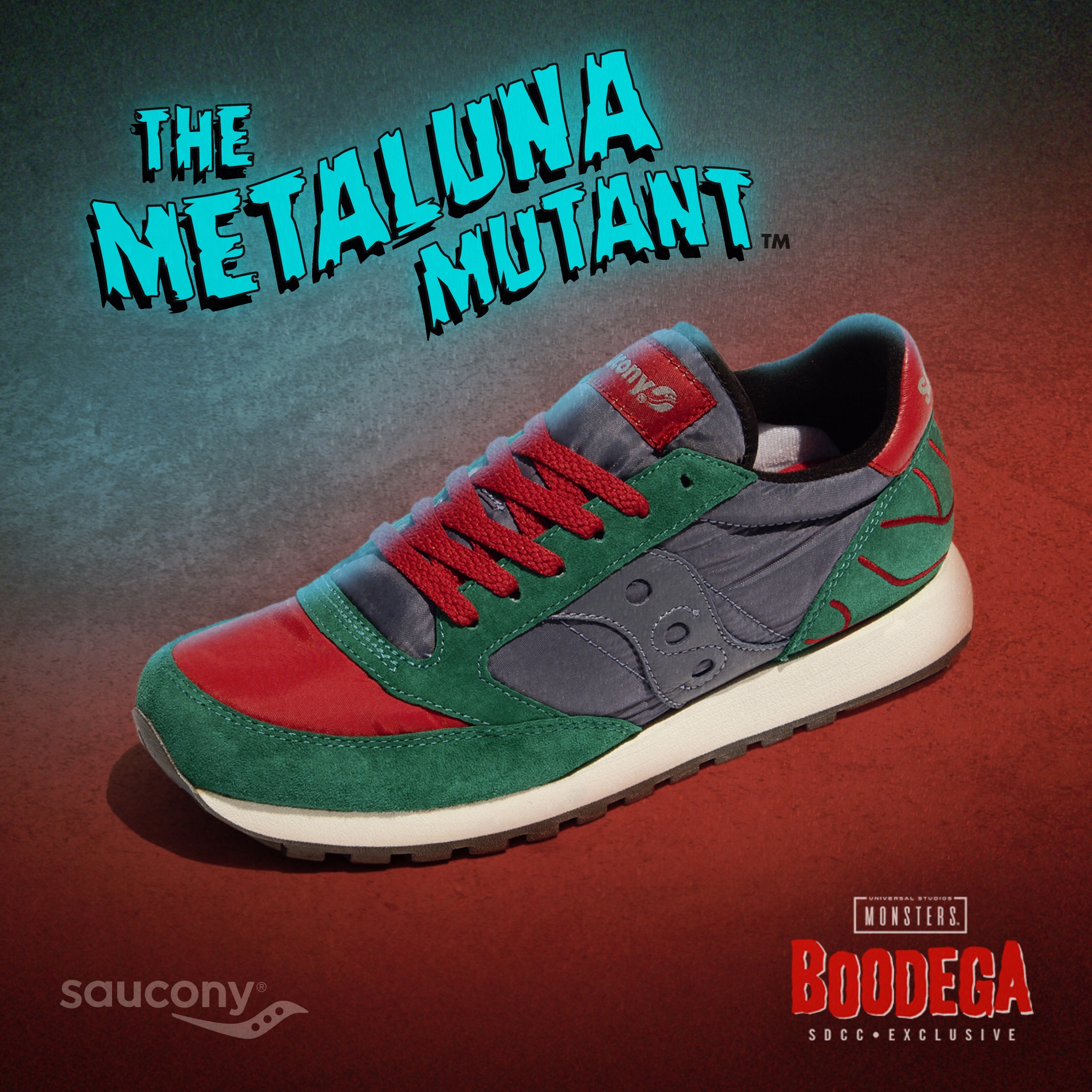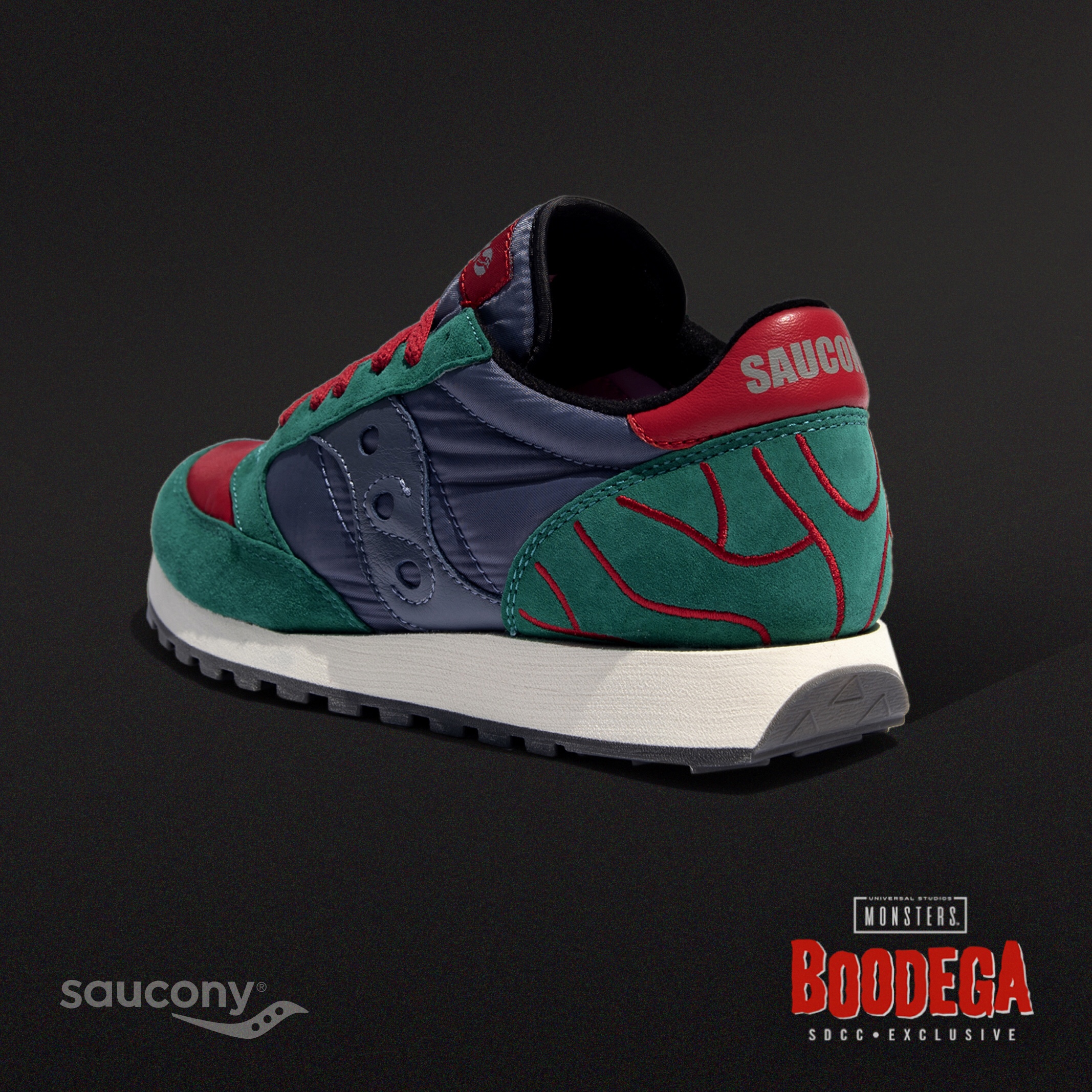 This Island Earth's Metaluna Mutant (the brain monster), has one of the coolest designs with the brain pattern and the unique colors of the monster.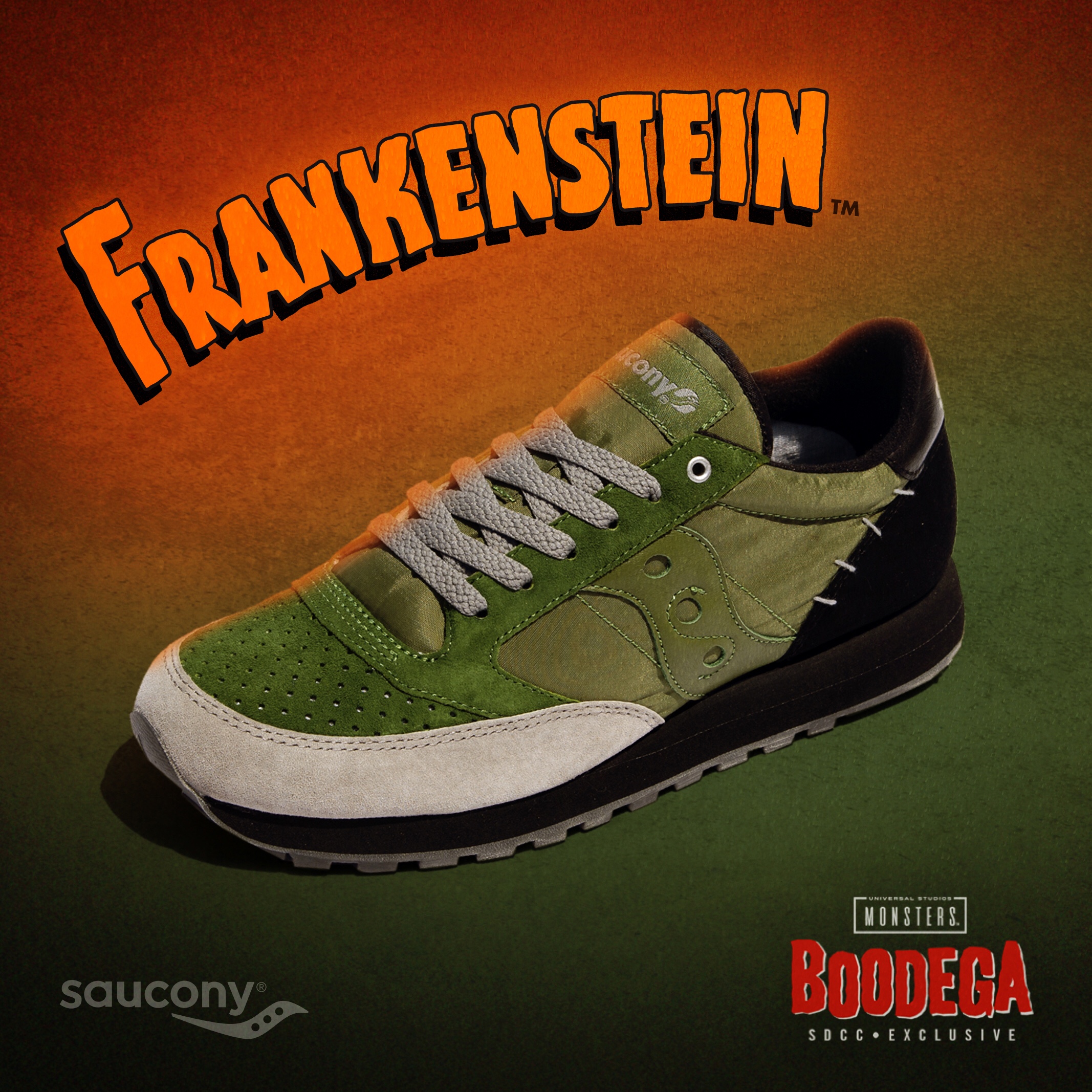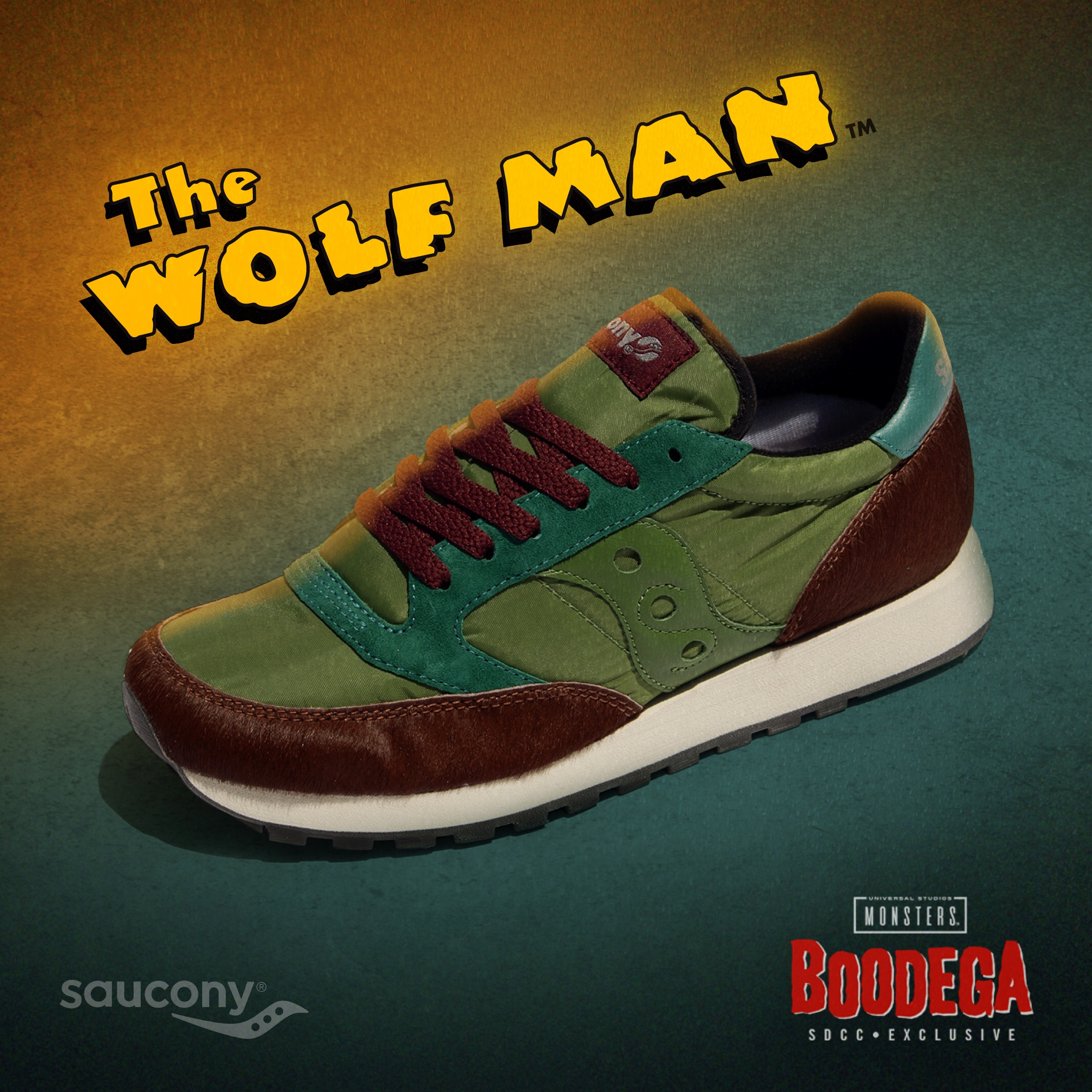 Frankenstein is stitched together with a mash of colors and the Wolfman shoes look almost furry.
Supplies are extremely limited and these shoes will only be available in the pop up shop throughout the weekend. Hopefully there's enough of a public interest that Saucony and Universal decide that the world really needs these shoes…I know I really need those Metaluna Mutants and Frankenstein shoes!
Visit the Official Super 7 Website for more cool stuff.
Stay tuned for more from SDCC, and be sure to get social with us on Facebook and follow along with us on Twitter @BehindThrills for the latest updates!
For our latest theme park videos please be sure to subscribe to us on YouTube!