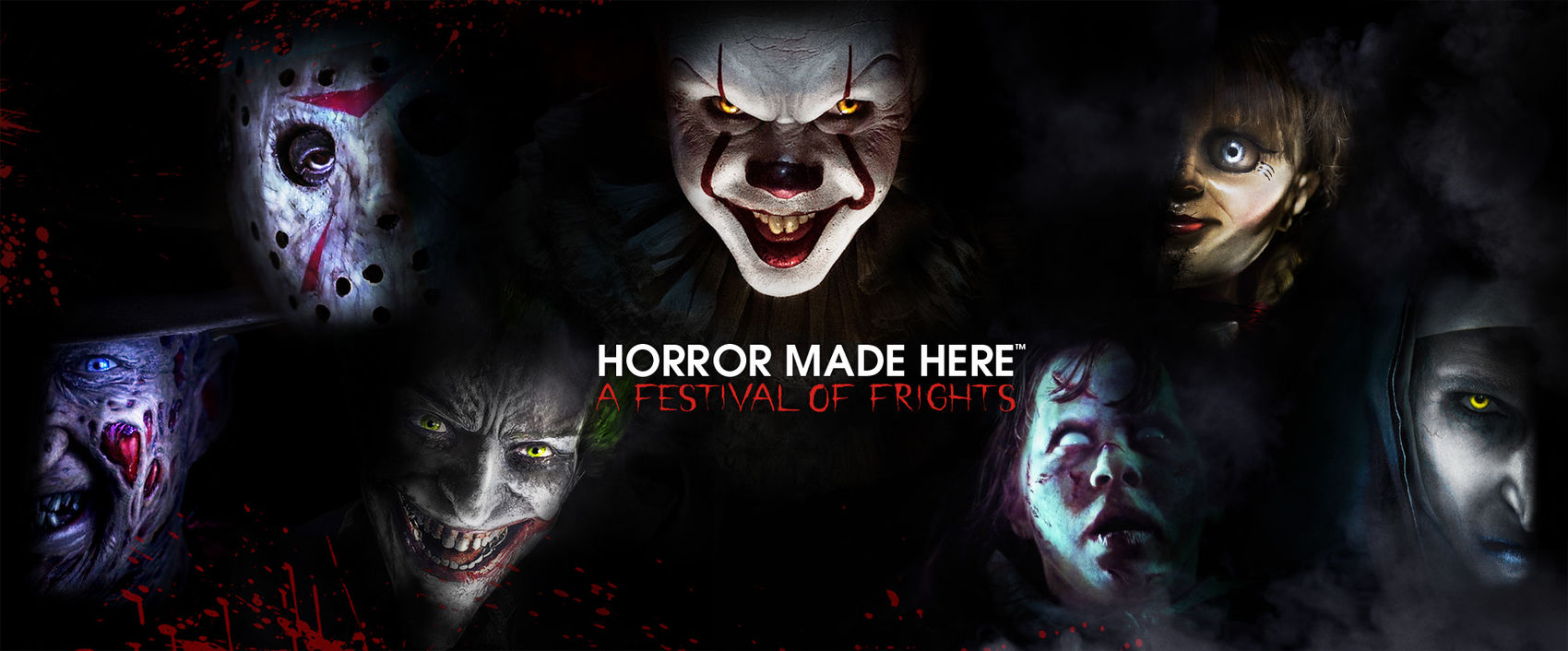 The Warner Brothers Tour blew the minds of horror fans at Midsummer Scream with the huge line up announced for this year's Horror Made Here: A Festival of Frights. The panel included a massive look at the line up, and some details about the mazes in this year's event. There was even a Q&A session, which revealed some very interesting ideas for the future.

The big centerpiece this year will be a carnival, right in the middle of the backlot. There will be themed attractions, entertainment and even food and drinks. There will be a "Little Shop of Horrors" with Seymour manning things, and selling tons of merchandise. Fangtasia will give guests a taste of "True Blood", and a Lost Boys Classic Arcade will also take guests back. There's also themed midway rides, and more.
IT Knows What Scares You
The clown will be back, as Pennywise returns to Horror Made here for the second year with an all new experience. Guests will enter the Niebolt house, and will have their fears come to life. Unlike last year, the scares will start in the queue line.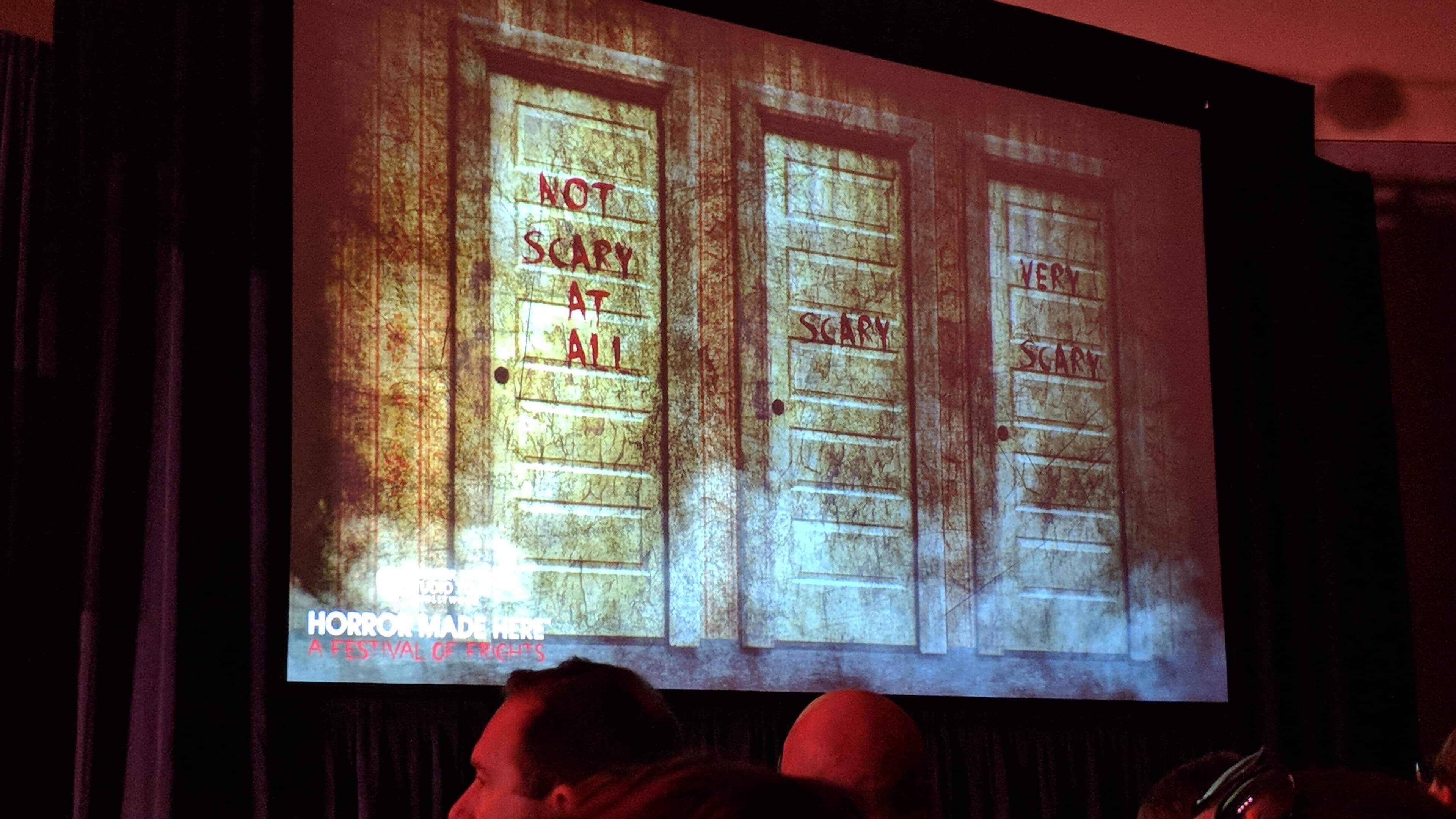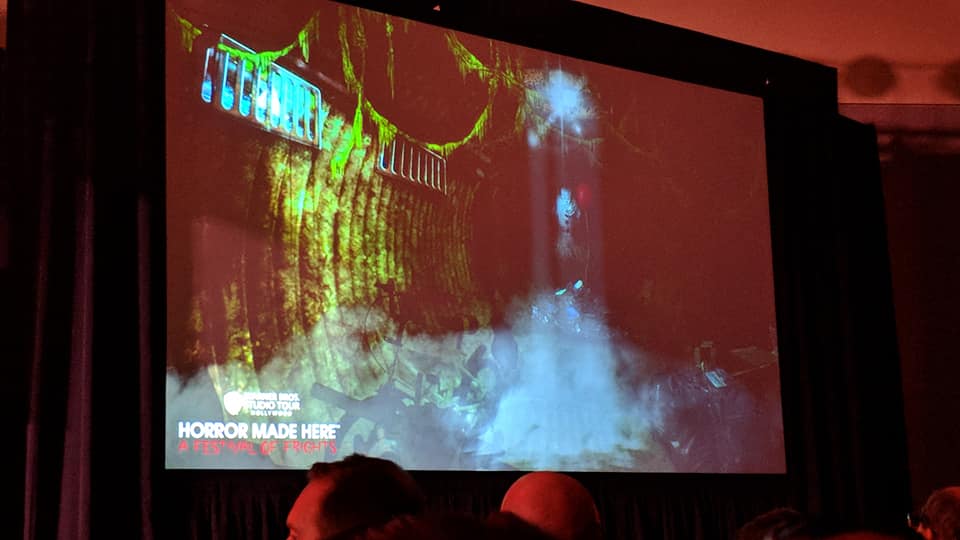 The maze will take guests into the sewers, and through the house where the fears of the kids will come to life. There will also be props from the first movie, like the three doors. The biggest thing is that there will be Easter Eggs from IT Chapter 2. You won't even know until the movie rolls next year.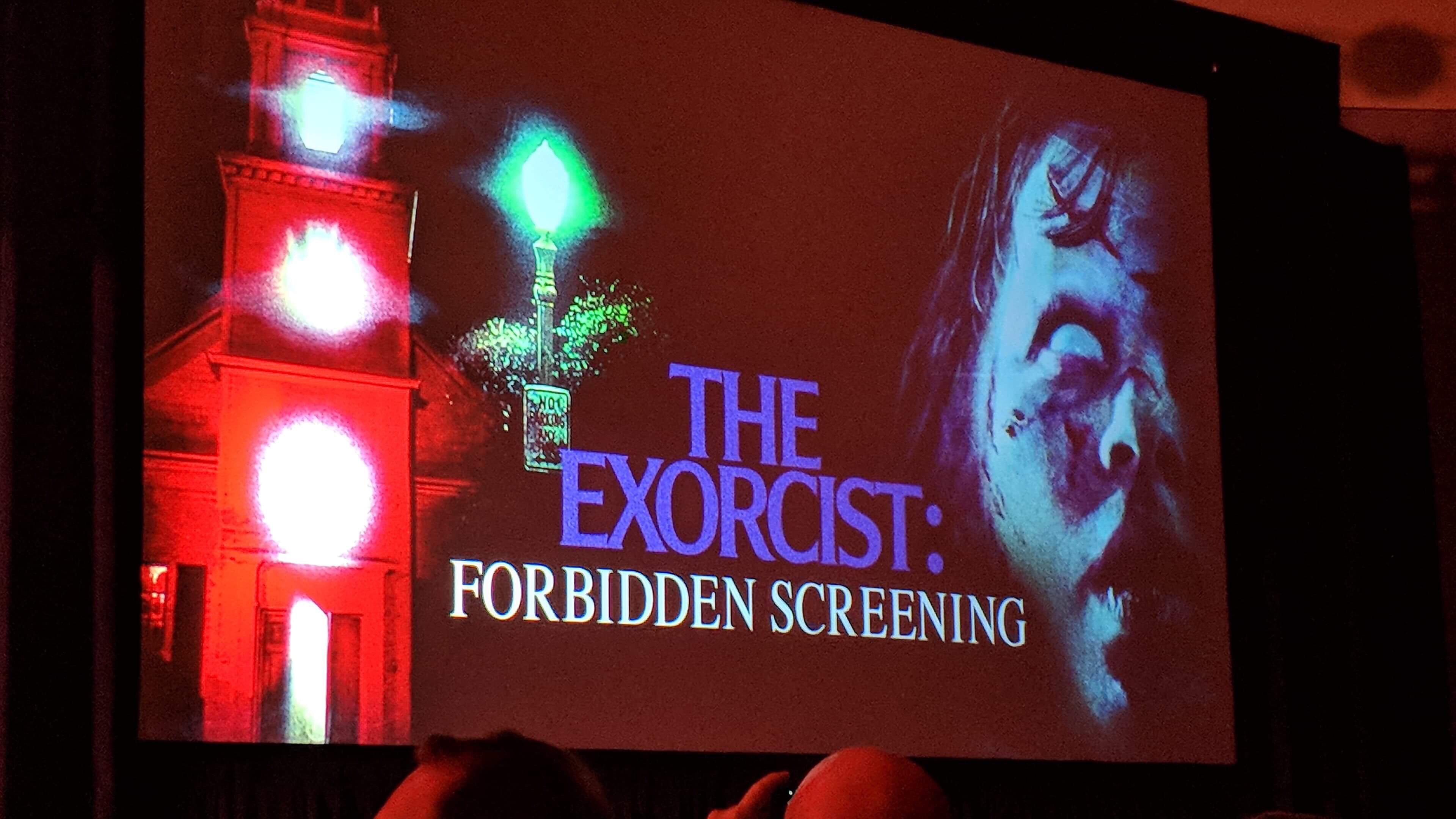 The Exorcist: Forbidden Screening
There will be a "best scenes" showing of the Exorcist in the Midwest Church in a "4D show". The Exorcist is known for Pea Soup vomit..so you can probably guess what's going to happen here. There will also likely be some huge surprises in the crowd as well.
Escape from Arkham Asylum
The coolest concept for a maze is actually taking the characters from Batman, namely the villains and turning them loose in Arkham. The Joker will be front and center in the new maze where you are cast as an inmate in Arkham.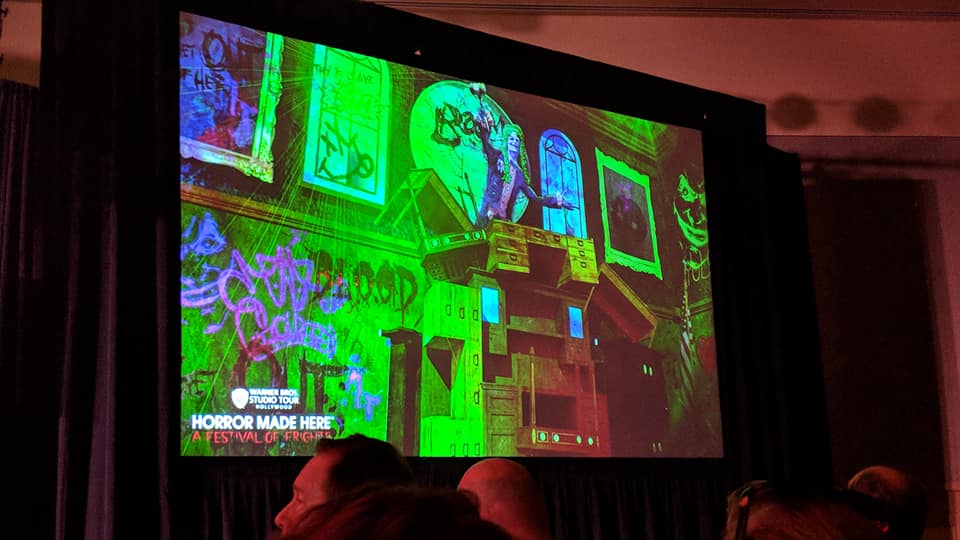 The Joker will be the judge and jury, and will decide if you get to leave or if you are sentenced to remain with him forever…It has the possibility to be a different experience each time. Batman will not make an appearance in the maze, but you will feel his presence everywhere as Arkham comes unhinged. There will be a "who's who" of Batmans Rogue Gallery, with a lot of the greatest supervillains of all time making appearances.
The Conjuring Universe will be a collection of all the films, and spinoffs that you've come to know and love from the truly horrifying movies. You'll go on an investigation from some of the spots in the Conjuring Universe. You'll come face to face with The Nun in the queue, which hits theaters in September.
Yes, Annabelle will be present and the doll in the house will be the original screen used doll from the films. It will add to that layer of creepiness.
Nightmare at Camp Crystal Lake
The biggest and probably boldest maze at Horror Made Here will be Nightmare at Camp Crystal Lake, which will essentially be a new take on Freddy vs. Jason.
Guests will board the tram, and tour the sets of classic horror films, such as "Whatever Happened to Baby Jane", and House of Wax. They will then get dropped off at Camp Crystal Lake, which has a bit of a sleeping problem…not to mention some hulking figure in a hockey mask and a machete. Jason and Freddy will both be present and looking to add to their list of victims.
Other highlights will include a tribute to Tim Burton, with props from BeetleJuice, Sweeney Todd and more. You'll also see Gremlins and a few other highlights as well.
The Q&A session was extremely interesting, because it really seems like WB is serious about getting into the haunted attraction business. They have a massive vault of horror, and when asked if this means that other haunted attractions wouldn't be allowed to use their properties anymore, it was a round about "yes", stating that they definitely wanted to use everything in their library, and felt that they all belonged at home with Warner Brothers.
There was even a follow up question about using Harry Potter in future Halloween events, to which it was responded that they are working on making that happen.
Another point of contention is the ever persistent problem of lines and crowds at haunted events, with the "conga line" being the way that most houses are seen. While there is sure to be lines for the mazes, the feeling is that there will be no "conga lines" snaking through houses. Each group will get a great experience, and will have time to explore each area all while getting the hell scared out of them. Warner Brothers stressed it for Arkham Asylum especially, but it felt like that the general feel was that no one likes the conga lines and that it takes away from the experience of a haunted attraction. No arguments there. There will also be a cap on tickets sold each night, so there's a good chance that it will sell out.
It sounds like Horror Made Here is going to be an ever evolving and growing event, and one that will definitely make for some great competition in Southern California with other haunted attractions in the area.
Tickets will go on sale very soon, including a special VIP Pass for around $169 dollars which includes parking, drinks, and front of the line access to all the mazes and attractions.
Stay tuned for more from Warner Brothers, and be sure to get social with us on Facebook and follow along with us on Twitter @BehindThrills for the latest updates!
For our latest theme park videos please be sure to subscribe to us on YouTube!
For more information about Horror Made Here, including tickets, visit the official website by clicking here!