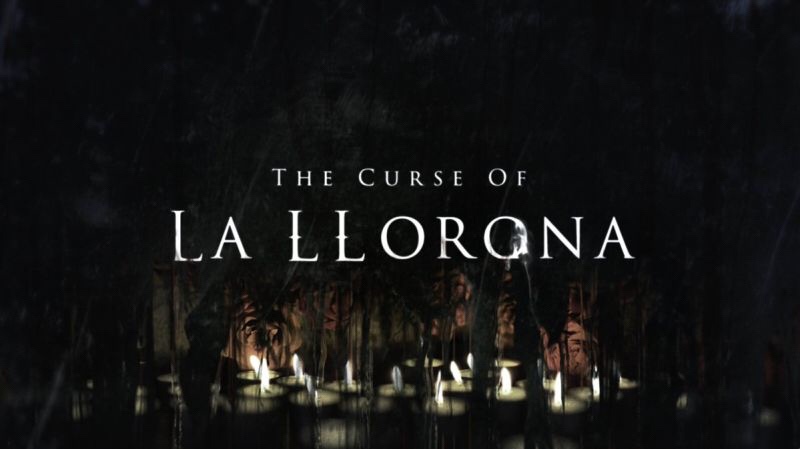 If you're a fan of Halloween Horror Nights, then you know all about La Llorona. She's the weeping woman, the taker of children and an urban legend…or is she? New Line Cinema has released the title and synopsis of their 70's set horror film, which will follow social worker Anna Garcia in Los Angeles as she investigates the disappearances of several children.
Check out the synopsis for The Curse of La Llorona:
"La Llorona. The Weeping Woman. A horrifying apparition, caught between Heaven and Hell, trapped in a terrible fate sealed by her own hand. The mere mention of her name has struck terror around the world for generations.'
"In life, she drowned her children in a jealous rage, throwing herself in the churning river after them as she wept in pain.'
"Now her tears are eternal. They are lethal, and those who hear her death call in the night are doomed. La Llorona creeps in the shadows and preys on the children, desperate to replace her own. As the centuries have passed, her desire has grown more voracious…and her methods more terrifying.'
"In 1970s Los Angeles, La Llorona is stalking the night—and the children.'
"Ignoring the eerie warning of a troubled mother suspected of child endangerment, a social worker and her own small kids are soon drawn into a frightening supernatural realm. Their only hope to survive La Llorona's deadly wrath may be a disillusioned priest and the mysticism he practices to keep evil at bay, on the fringes where fear and faith collide.'
"Beware of her chilling wail…she will stop at nothing to lure you into the gloom. Because there is no peace for her anguish. There is no mercy for her soul. And there is no escape from the curse of La Llorona."
The film started filming last year, and will be released on April 19th, 2019.
Like I said before, if you're a fan of HHN, then you know all about La Llorona, as she's been the subject of haunted mazes in both Orlando and Hollywood.
Video-Watch La Llorona at HHN Orlando
Personally, I love the legend and can't wait for the new film. It's based on a real folk legend that is really told to this day in Latino communities. It's also a great example of studios trying out new stories, even if they do have real world origins.
Stay tuned for more from SDCC, and be sure to get social with us on Facebook and follow along with us on Twitter @BehindThrills for the latest updates!
For our latest theme park videos please be sure to subscribe to us on YouTube!