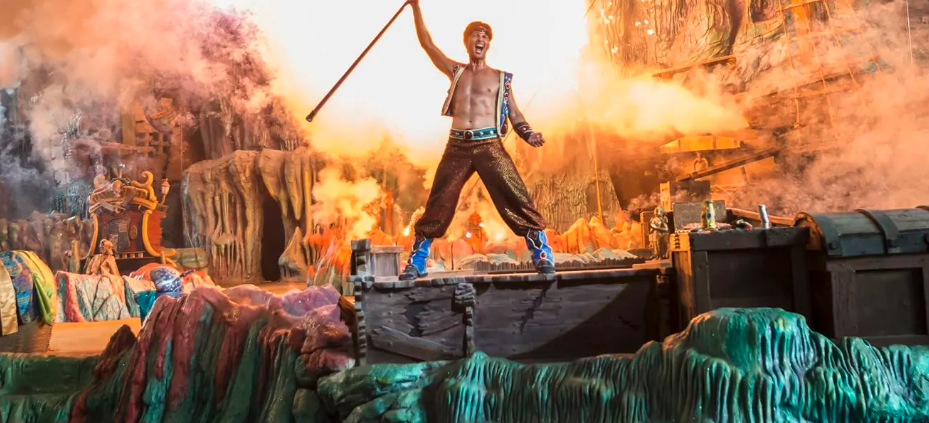 Sindbad has saved the day for the last time, or at least he will very soon. Universal Orlando has announced that as of September 15th, the show that mixes live action stunts, special effects and a swashbuckling story line will be closing.
The show originally opened with Islands of Adventure in 1999, and was wildly popular, with tons of amazing stunts and pyrotechnics.
An official statement from Universal confirmed the closure:
"The 'Eighth Voyage of Sindbad' at Universal's Islands of Adventure will run its last shows on Saturday, September 15. As we continue to evolve our entertainment offerings, we will share updates along the way."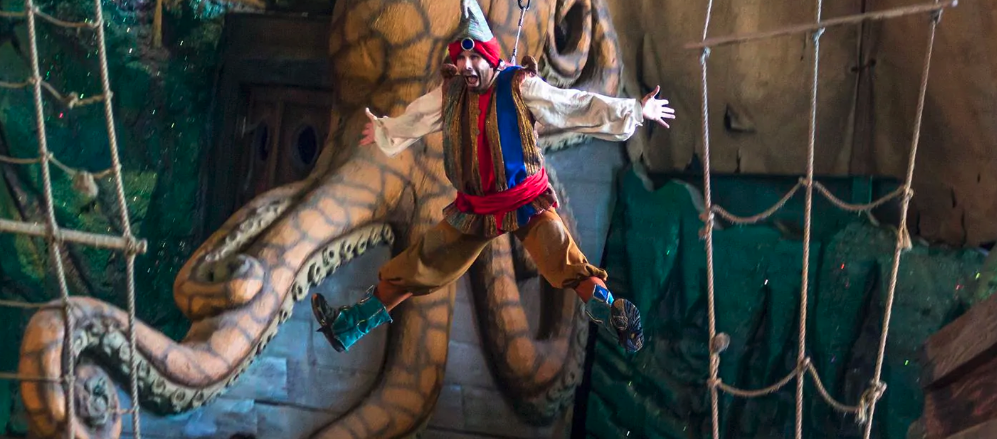 As of right now, there's no word on what will replace it, but we wouldn't be surprised if area will be used for future expansion some time down the road. The resort will see massive expansion in the next few years, with the opening of an all new Harry Potter themed coaster, opening in 2019, and another park on the horizon.
Of course rumors swirl about what will be replacing Sindbad, and they range from another Harry Potter expansion, to an all new land. The biggest rumor is that the entire Lost Continent will be reworked and the land will be used for the eventual Nintendo Expansion, that would include a bevy of phase two attractions, including Hyrule from the Legend of Zelda, Pokemon Stadium and even a Kirby attraction. Another rumor is that this area will be used for The Secret Life of Pets, and even future Halloween Horror Nights expansions. Of course, these are all just rumors and not in anyway confirmed by Universal, so therefore are not happening.
Sindbad was a very fun show, and when it opened in 1999, it was a technological marvel. The use of the stunts and fire effects made it simply amazing, but time has not been kind to the show, and some of the effects and stunts seem kind of lackluster. Will you miss it?
Stay tuned for more from Universal, and be sure to get social with us on Facebook and follow along with us on Twitter @BehindThrills for the latest updates!
For our latest theme park videos please be sure to subscribe to us on YouTube!
For more information about Universal Orlando,including tickets, visit the official website by clicking here!