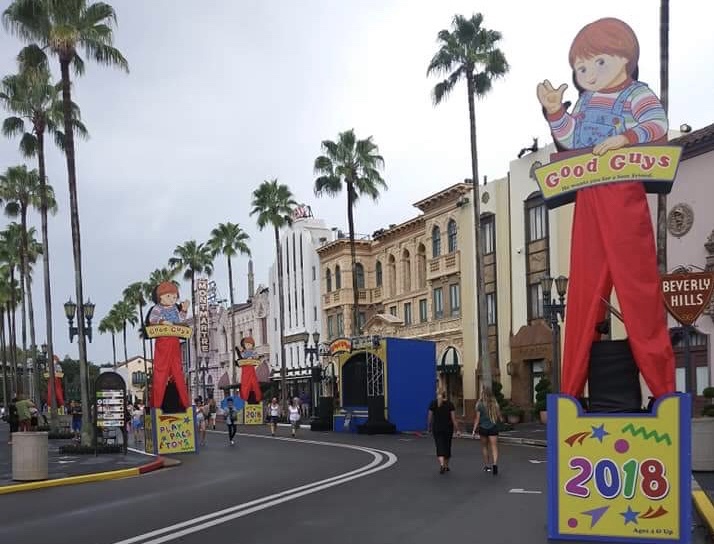 Our friends over at Sunshine Frights (click and go like!) have posted a few new pics of construction at Universal Studios Florida, as it gets closer to Halloween Horror Nights 28. The coolest thing is that we get to see Chucky!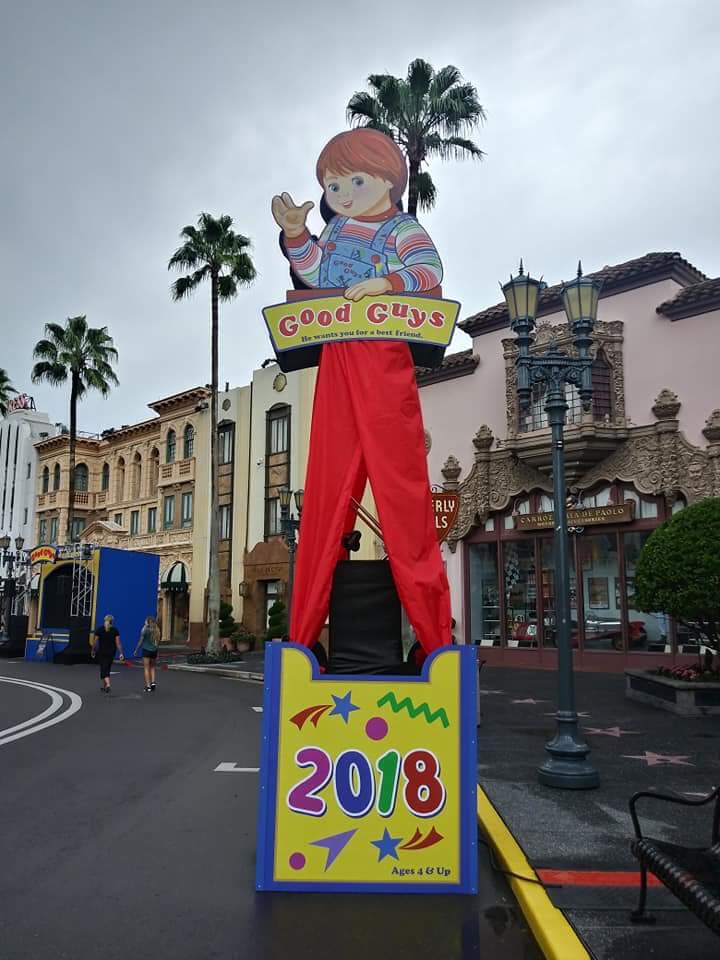 The Hollywood streets are filling up with Good Guy dolls, as Revenge of Chucky will see our favorite possessed doll take over a toy festival.
We've also been told that Chucky will appear as a puppet, and now we know how. A stage has been set up with tons of Good Guy Doll boxes. We're going to guess that we will see Chucky on stage heckling passerby's, and encouraging his followers to go forth and wreak havoc.
Sliding over to New York, we see stages set up for Vamp 85, which will presumably be for the ball drop that happens every 25 minutes. This is going to be a great zone to sit and people watch in, as the Vamps will likely go nuts.
Our own howling photographer was on hand to take a few more pics and get some really cool details from the streets as well.
If you stop along the streets of New York and look into the store front windows, particularly at Macy's, you'll notice a few mannequins in full 80's gear. It's a stark reminder that, man we were ridiculously dressed back then!
It's also a little bit of a testament to what levels the team is going to in order to make the scare zones authentic, and how much detail there really is.
Meanwhile, near Transformers Work is starting on Killer Klowns From Outer Space. We have signs, and pod holders. Soon we will likely have cotton candy pods, but don't expect to see those until the event starts.
The zone will use suits molded from the original molds of the film, puppets and even projections to bring this comedic horror film to life.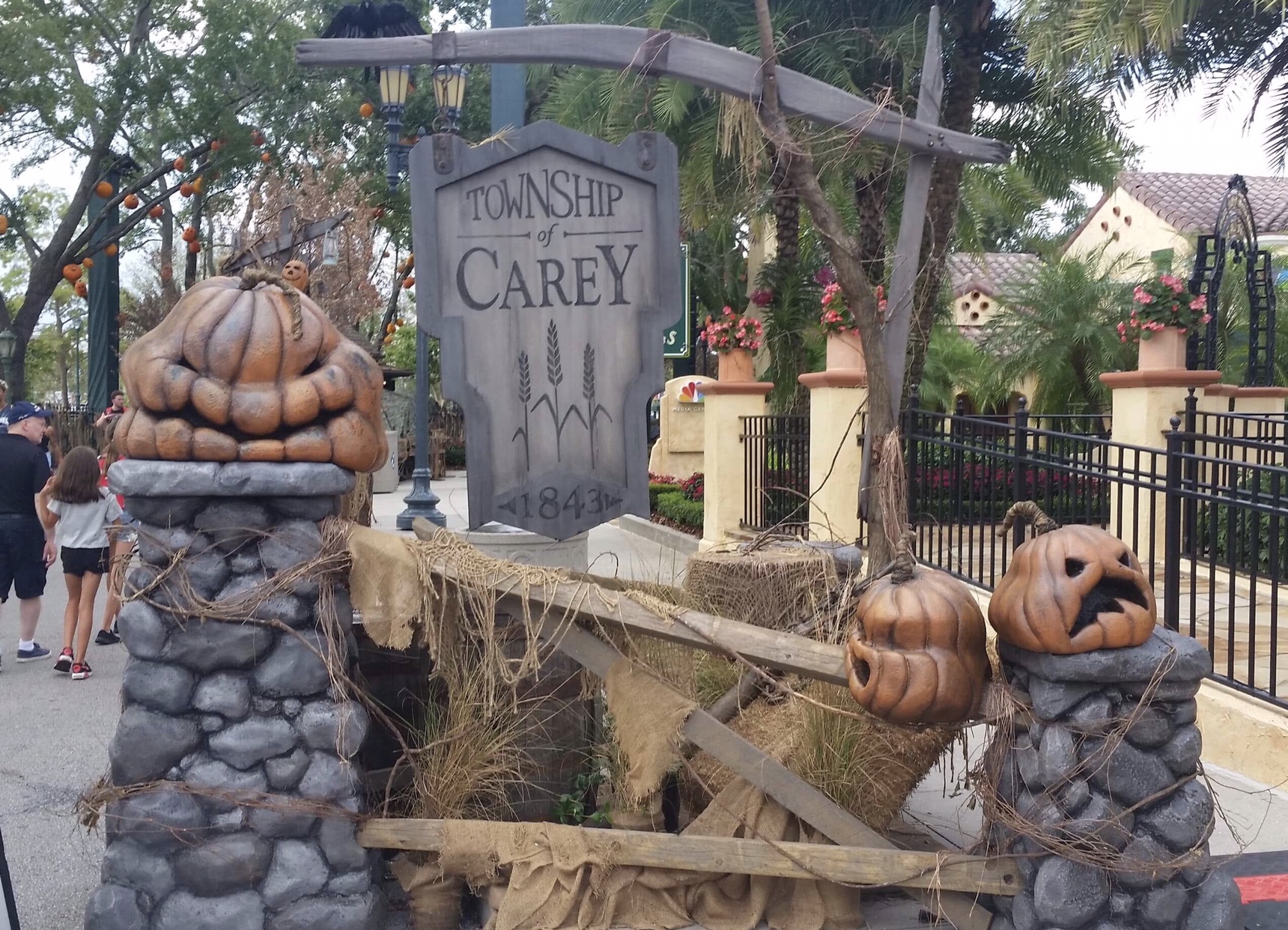 Over in Central Park, Twisted Traditions brings the town of Carey, Ohio to life with rotting pumpkins and farm equipment. This area will see traditional Halloween characters come to life, but of course much darker, and demented.
Slideshow-Check out more pics from HHN 28!
Click here if you can't view the slideshow
Stay tuned for more from Halloween Horror Nights, and be sure to get social with us on Facebook, Twitter, and Instagram @BehindThrills for the latest updates!
For our latest theme park videos please be sure to subscribe to us on YouTube!
For more information about HHN, including tickets, visit the official website by clicking here!