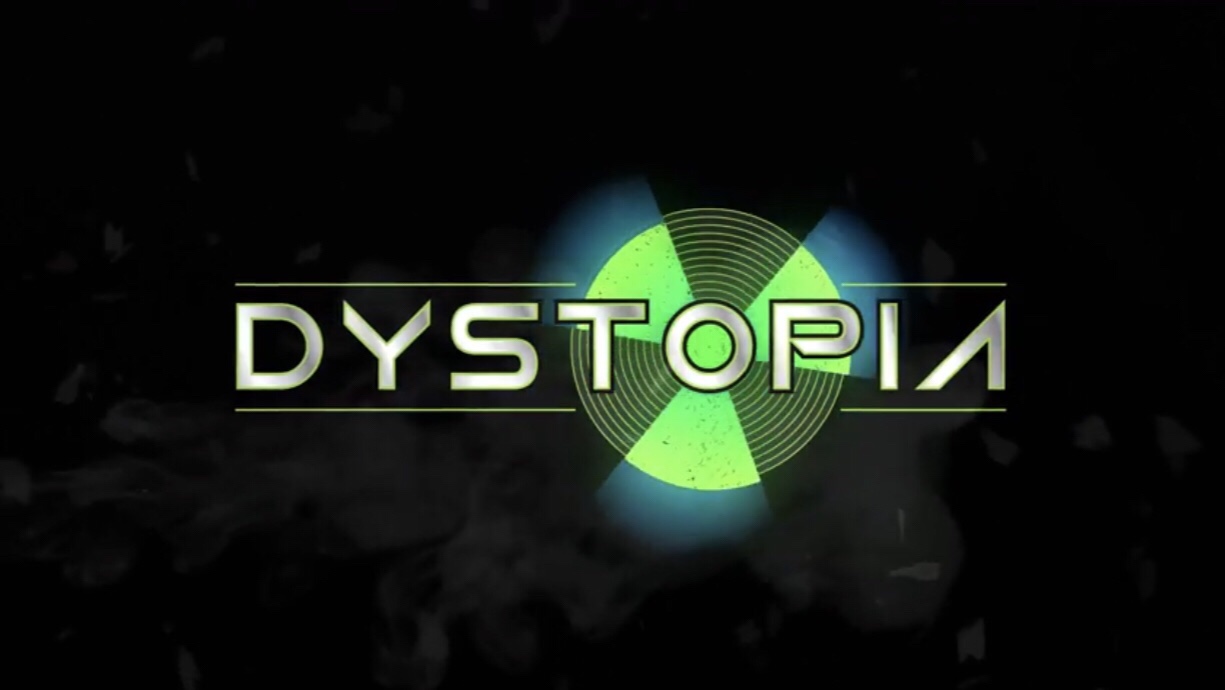 The countdown till Howl O Scream's 20 Years of Fear continues as Busch Gardens Virginia has rolled out another new maze with Dystopia.
Dystopia takes you to a futuristic post-apocalyptic world, where a new world order has risen. In this new system, you have a choice—join or be forgotten. Welcome to Dystopia, one of three new haunted houses at Busch Gardens Howl-O-Scream. Surrender to the utopia, and don't worry—you won't feel a thing. Ever again.
The new maze joins Vault XX and Demented Dimensions at Howl O Scream 2018.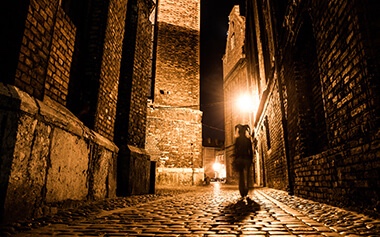 Also new this year is Fool's Court, a brand new Terror-Tory. A new king has taken over the throne at the Royal Palace and he's a real Joker. Chaos reigns supreme in the Fools' Court. When the Motley Fools hit the streets, the joke will always be on you. Steer clear of the jesters, who will terrorize you under the lights of this twisted celebration.
In addition there's tons more fun happening, with several new escape rooms, shows and experiences.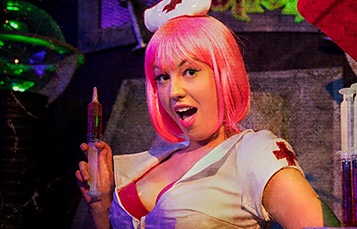 Shows
Three shows will terrorize Howl O Scream. Fiends, Monster Stomp on Ripper Row, and Night Beats: Revamped all return.
Escape Rooms
Two "No Escape" rooms will challenge your senses and keep you guessing as you try and find a way out.
Guests can journey with Jack o Lantern in Jack's Nightmare Room, it check into the Case of the Haunted Hotel.
There will also be the new Control Lab-where you can buy a token, and take control of a scare at one of the haunted houses. You will be in control as you flip the switch, and get the scare…and watch from afar as the terror grips guests walking through.

Every 15 minutes, the Festhaus will come to life with new terror, and projections as new digital mapping brings the area to life in new ways.

And if you think you're safe in line and on the rides, forget it…as "Coaster Creepers" will join you in line and on the rides. There truly is no escape…except maybe the bathrooms.
Finally, start the night off right with Jack and all his fiends as The Haunting Hour happens at 5:45, every night of Howl O Scream. Jack and his ghoulish friends will hold a bit of opening scaremonies to celebrate 20 years of fear and to usher in a new era of terror.
Stay tuned for more from Busch Gardens Williamsburg, and be sure to get social with us on Facebook and follow along with us on Twitter @BehindThrills for the latest updates!
For our latest theme park videos please be sure to subscribe to us on YouTube!
For more information about Busch Gardens Williamsburg, including tickets, visit the official website by clicking here!