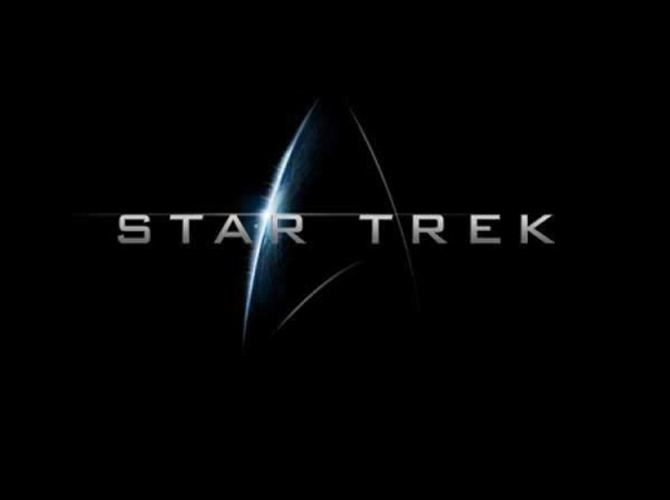 It has JUST been announced that Sir Patrick Stewart will be returning to Star Trek in an all new series that will pick up the story of Jean Luc Picard. While we don't know the exact details of that show, it seemed like a good time to round up the latest rumors and get the Rumor Mill churning again. This time we set our phasers on Universal and Star Trek, as over the past few years the rumors have been gaining warp speed.  So let's look at the rumors, and see what we can come up with.
Star Trek by far is one of the oldest Sci-Fi franchises, with over 50 years of TV shows, movies, comics and even cartoons. It's also not the strongest. The movies are never guaranteed hits, the shows tend to go up and down in the ratings, and the popularity fluctuates rather than intensifies like Star Wars. While in the case of Star Wars, absence makes the heart grow fonder…absence only seems to distance the general public from Star Trek. While they have legions of fans, it's the general public and consensus that matters here. In the new, ever changing world of theme parks, only the epic and the mega popular get their own attractions. The time for amazing rides based on somewhat unknown movies are over. Theme parks need to strike while the iron is hot, which is why NOW is the time for Star Trek.
The New Hotness
Star Trek has been around 50 years, but now the series is starting to gain a lot of steam. Star Trek: Discovery is really hot, there are two Star Trek movies in the works, and one of the most beloved characters in franchise history is coming back to reprise that role after being absent for almost 20 years.
That's the kind of fire that Universal needs now for a theme park attraction, something that was missing even a year ago. The iron is hot, and it's time to strike. But where is Universal going to strike first?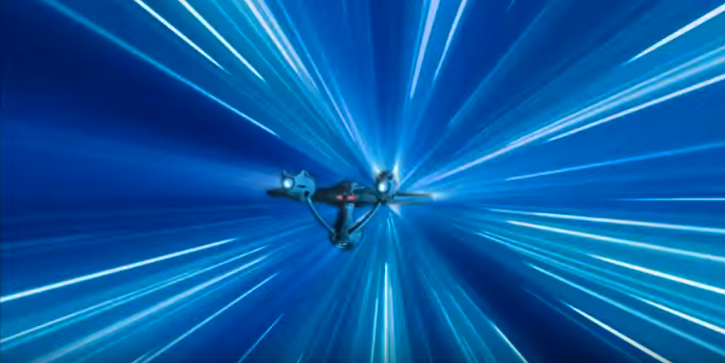 Boldly Going Where?
The big question is where in the world…or Universe…will Universal put their first Trek attraction? Let's look at each rumor.
Replacing MIB-This one would have the family friendly shooter attraction replaced with Starfleet Academy. The concept of the ride would remain the same, but instead of MIB aliens, you'll be piloting a starship and taking your phasers for a run against Romulans and Klingons. It would also have taken up the Fear Factor Live and Simpsons area, as one giant Starfleet area, that would have housed a few different attractions. This was way back in the day before Diagon Alley, and talks of another park. While this concept sounds cool, it's likely not happening.
New Park Land-With the talks of a huge new park, of course the big speculation is on an all new land. Everything from a simple attraction with screens, to a full on Enterprise replica that would anchor the area with different attractions housed inside are being bandied about. While that could happen, sources say that a concept hasn't even been decided on yet. Another park is coming, but any definite properties beyond Nintendo, Harry Potter and Dreamworks are just not likely to be confirmed yet. Really, I think Universal is waiting to see how Star Wars does before committing an entire land to Star Trek. But, the rumors do call for several attractions and even a hotel made to look like a starship.
Terminator-From one series about the future to another. One of the most likely introductions to Star Trek could come in he form of the former T23D attraction. The show closed in 2017 and has been confirmed to be getting a new attraction. Many had thought the attraction would be yet another show, with The Borne Identity franchise being the new property to take over. However recent rumors point to Star Trek taking over. While many are hoping for a show or even a simulator similar attraction to the Star Trek experience that used to be in Las Vegas. However one interesting rumor we've heard is that Star Trek could be a new experience that takes riders into space while battling against other starships and enemies, and even against other guests. The new attraction will allegedly be screen based (stop your groaning), but instead of using individual screens, the ride will use a 360 degree circular screen that surrounds the entire theater. It's suggested that Trem will be similar to the Plants vs Zombies concept at Carowinds, where an audience interacts with the screen using guns and different controls. It could allow you to pilot the Enterprise to a degree, though we aren't exactly sure how the system will work. It could be as simple or as a shooting game against the screen, or a little more complicated. Whatever it is, this would give a Universal something that directly competes with Star Wars Galaxy's Edge at Disney, if it ends up being true.
So what do you think? Will any of these actually happen, and if so, what would you like to see?
Keep in mind that these are just rumors, and unless Universal confirms them, aren't happening.
Stay tuned for more from Universal, and be sure to get social with us on Facebook and follow along with us on Twitter @BehindThrills for the latest updates!
For our latest theme park videos please be sure to subscribe to us on YouTube!
For more information about Universal Orlando,including tickets, visit the official website by clicking here!