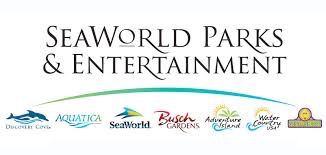 The second quarter results have been released for SeaWorld Parks and Entertainment and to make a long story short…wow! The second quarter attendance, earnings and profits are all up in comparison to the same time last year. Even further, the first half of 2018 is up over the first half of 2017.
Here's the breakdown:
2nd Quarter 2018
• Total revenue increased by $18.2 million, or 4.9%, to $391.9 million from the second quarter of 2017.
• Attendance increased by 0.3 million, or 4.8%, to 6.4 million guests from the second quarter of 2017.
• Net income was $22.7 million, compared to a net loss of $175.9 million in the second quarter of 2017
First Half 2018
• Total revenue increased by $49.0 million, or 8.7%, to $609.1 million from the first half of 2017.
• Attendance increased by 0.7 million, or 8.0%, to 9.6 million guests from the first half of 2017.
• Net loss was $40.1 million, compared to a net loss of $237.0 million in the second quarter of 2017.
SeaWorld has been on the uptick for the past few quarters, and has slowly regaining ground since being severely set back from Blackfish. While activists are still trying to battle the chain with their stand on animals, especially Orcas and Dolphins, SeaWorld seems to be gaining ground with the general public. The company is still standing their ground and even making news with things like their conservation efforts, especially with things like plastic straws and bags, and helping Orcas in the wild.
In the parks side of things, SeaWorld has found a very good groove with their seasonal events and festivals like Food and Wine at Busch Gardens, the Seven Seas Food Festivals at SeaWorld parks and the summer programs like Summer Nights and especially Electric Ocean.
"We are pleased with our strong second quarter financial results and the continued momentum we see in the business," said John Reilly, Interim Chief Executive Officer of SeaWorld Entertainment, Inc. "The results were driven by our new strategic pricing strategies, new marketing and communications initiatives and the positive reception of our new rides, attractions and events. In addition, we continued to experience a double-digit increase in season pass sales revenue and an increase in total revenue per capita driven by a 6.5% increase in in-park per capita spending.  We are particularly pleased with our second quarter attendance growth, which more than offset the negative impacts from unfavorable weather across several of our markets in the quarter, and the earlier timing of the Easter holiday in 2018, which benefitted the first quarter at the expense of the second quarter."
"As we enter the last few weeks of our peak summer season, we are encouraged that year-to-date results through July for attendance, season pass sales and total revenue have remained strong," continued Reilly.  "We are seeing growth in attendance and revenue as a result of our new pricing strategies, enhanced communications activities and strong operational execution.  In addition, our keen focus on cost savings and efficiencies is improving our margins.  We are pleased with the positive guest reception of our new rides, attractions and events across our parks.  Currently, our award winning Electric Ocean event has been in full swing at each of our SeaWorld parks and our Summer Nights event is operating at each of our Busch Gardens parks.  Looking ahead, we have our popular Halloween and Christmas events that we are confident will continue to drive further attendance growth."
The attendance is a pretty massive increase, with the first half of the year reporting an 8% increase. It's especially huge when you consider that a lot of parks are reporting down turns in attendance or remaining flat. It's a good sign that the huge ticket discounts, the special events and the new attractions are working.
As the company finishes up the busy third quarter, including the strong summer season there are still several major factors coming up that will have a big impact on attendance. The big one is the opening of Infinity Falls at SeaWorld Orlando, and the upcoming holiday offerings at all the park, including the 20th anniversary of Howl O Scream at Busch Gardens Williamsburg.
Moving forward, SeaWorld is hopeful for a full recovery by 2020, with several strategic moves in the next year. The chain is promising a new attraction or show at each park, every year moving forward. While no announcements have been made, they seem to be making good in that promise with permits coming up for new rides next year. This includes a new coaster at Busch Gardens Tampa, a reported new swing ride at Busch Gardens Williamsburg, a coaster type attraction at SeaWorld San Diego, a rumored new version of Turtle Trek at SeaWorld San Antonio, a new slide at Aquatica Orlando and of course the new Sesame Street area at SeaWorld Orlando. Sesame Street at SeaWorld Orlando looks to make a huge splash with a spring opening, which will give that park a jump on the other major attractions opening in Orlando, including a new Harry Potter coaster at Universal and Star Wars Land at Disney's Hollywood Studios.
The team seems laser focused now, with interim CEO John Reilly taking the reigns and pushing the parks with positive moves that actually work, and staying away from the controversies that have divided fans and the general public in the past. Hopefully they keep him as CEO and keep that positive streak going.
It definitely looks like SeaWorld is doing their best to right the ship, but what do you think?
Stay tuned for more from SeaWorld, and be sure to get social with us on Facebook and follow along with us on Twitter @BehindThrills for the latest updates!
For our latest theme park videos please be sure to subscribe to us on YouTube!
For more information about SeaWorld, including tickets, visit the official website by clicking here!