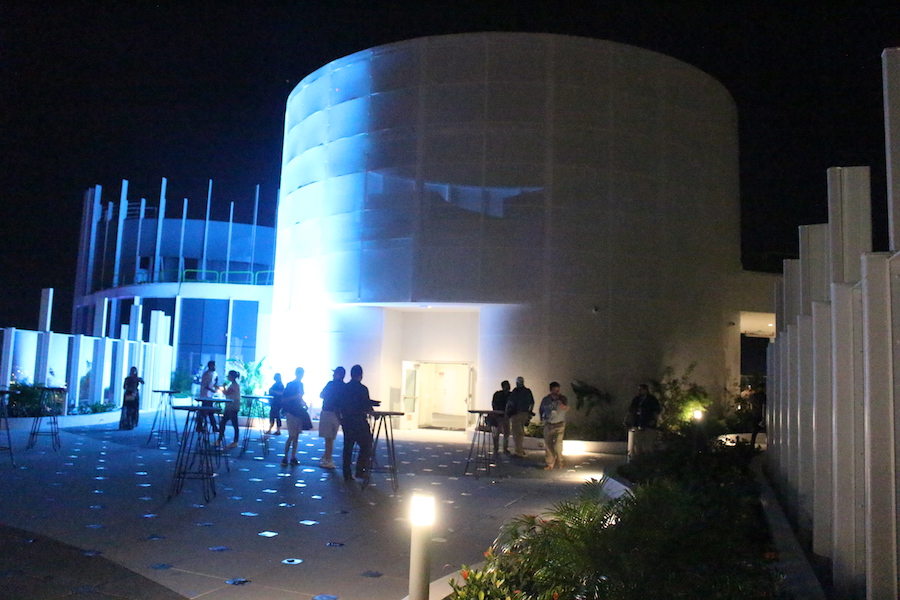 Universal Orlando's new Aventura hotel has a little bit of everything when it comes to sleek new design, uniquely technological rooms, and of course amazing food. But a key part to many vacations, especially when you're doing something as busy as a theme park vacation, is the quality downtime in the hotel. Universal and Loews have done this amazingly at their other hotels, with options that vary from hotel to hotel, such as shopping, rocking out with a guitar in your room, and even bowling. And you absolutely, without a doubt, have to have a pool that makes a statement.
Aventura takes those ideas, and tops them…so to speak…with Bar 17 Bistro. It's the first rooftop bar at Universal Orlando, and one of the few in Central Florida. It provides a much needed break above it all, amazing views, great drinks and food and, did we mention the view?
Video-Take a rooftop tour of Bar 17 Bistro
Let's be honest, Aventura is a bizarre little hotel that fits into the puzzle that is Universal's onsite hotels. And when you have something so unique, you have to find something equally unique to relax with. And that's where the rooftop, Bar 17 Bistro comes in.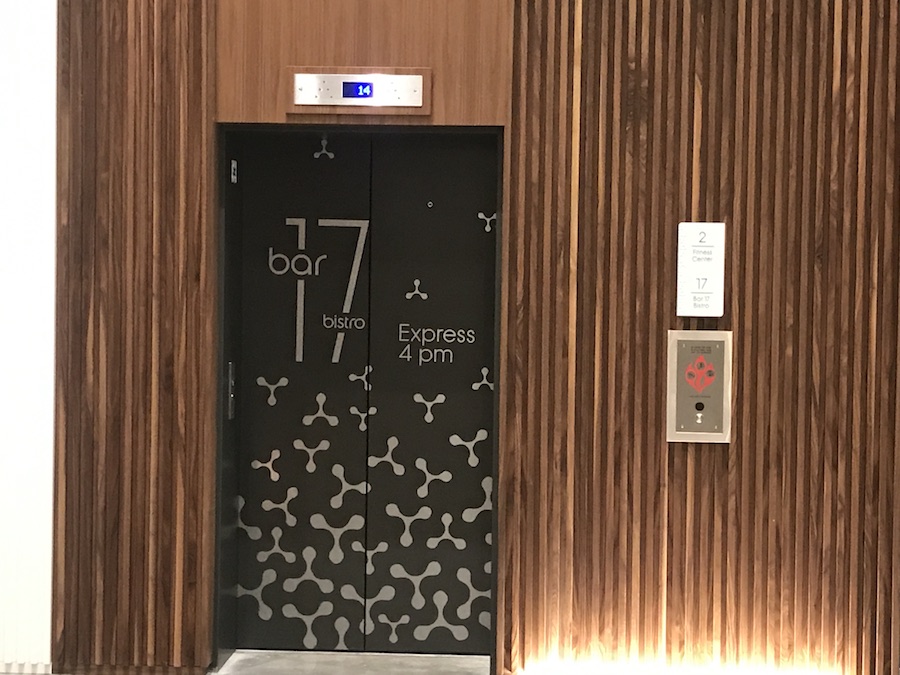 Every afternoon around 4, you can take a ride up the Express Elevator to the 17th floor. The bar opens, and you are left standing outside on an amazing deck, with a full bar.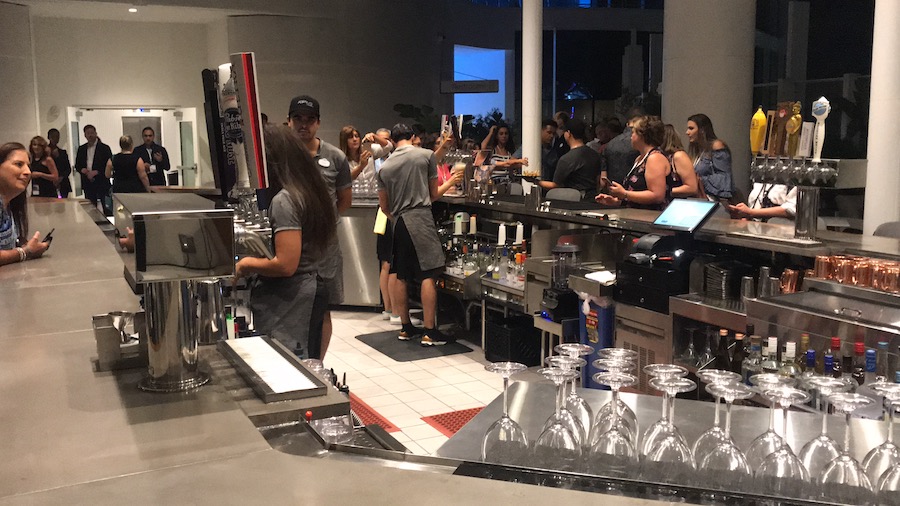 When we say "rooftop bar" we mean it. This isn't some fancy, high end restaurant that is impossible to get reservations to. This a bar. On the roof. The area is pretty much open, with the exception of some seating and the bar itself under a covered portion. But the winds, the sun, everything is at play here and it's stunning. It seems like it shouldn't work for a theme park hotel, but it works because of it.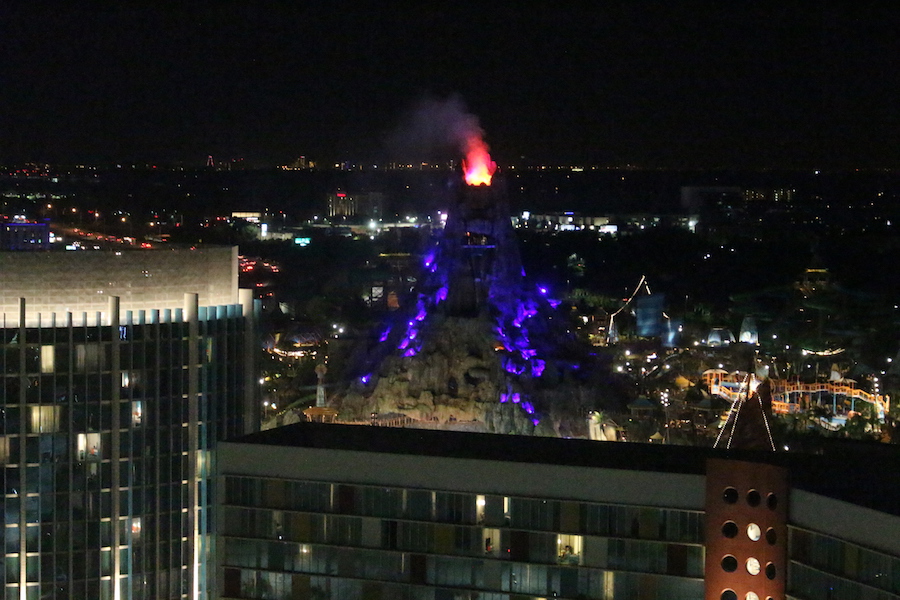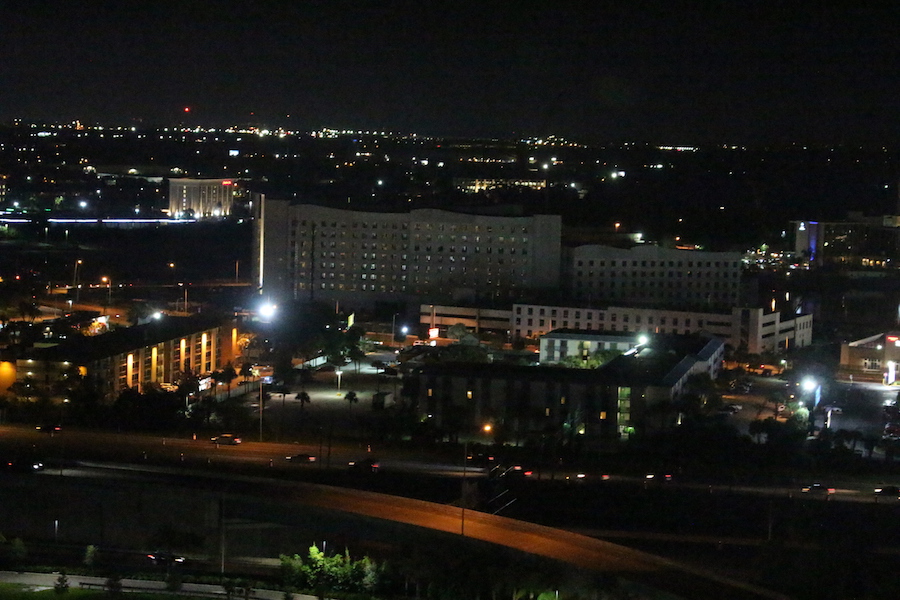 The views of the city, and of Universal Orlando are breathtaking. You can see Volcano Bay from one side, which is especially amazing at night. On the other side, you can see Universal's next hotel, Endless Summer, taking shape. You also get the feeling of just how close everything is to Universal, and how central it is in the area. On yet another side, you can get a pretty clear view of the Wizarding World of Harry Potter, and in the distance you might even be able to see fireworks from Disney and other parks. That seems like it was pretty much by design, as guests are invited to take in the view from a less crowded standpoint, above it all.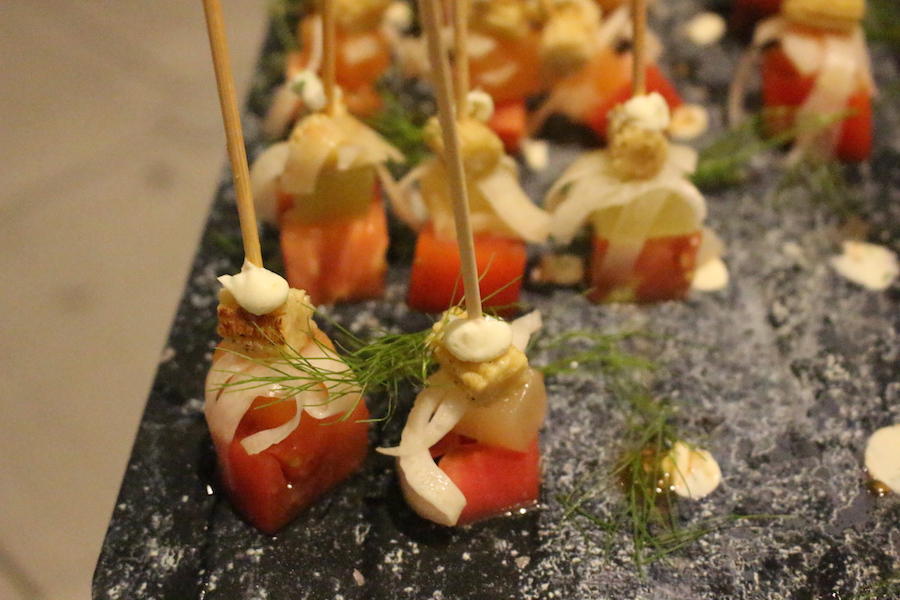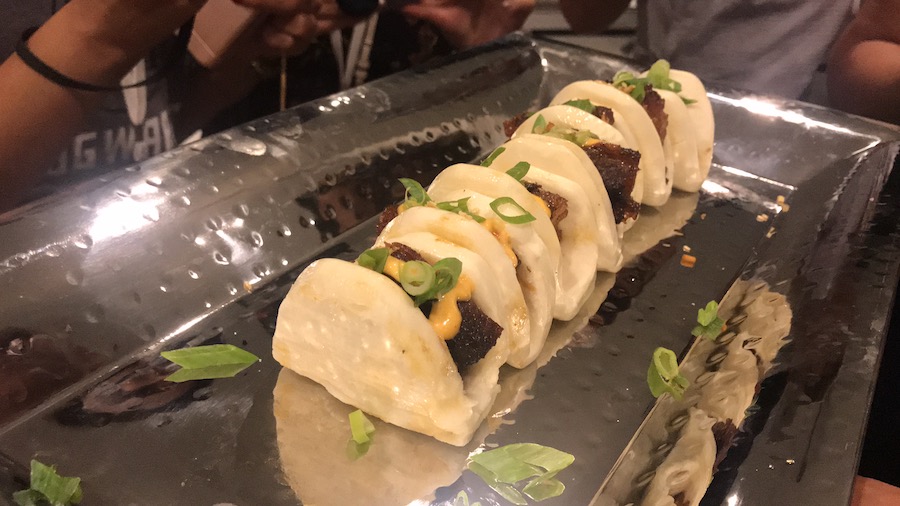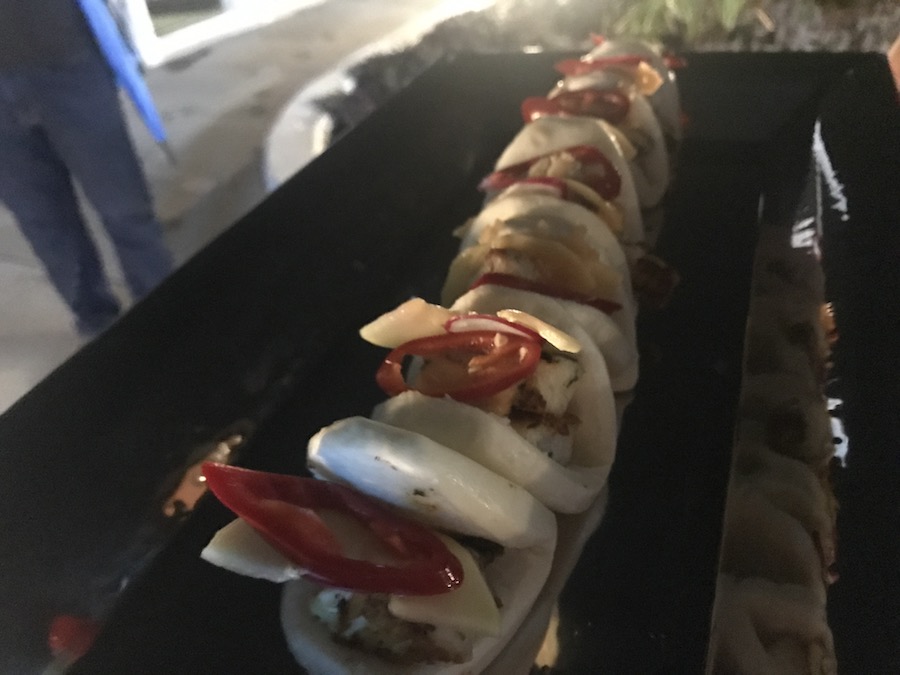 Food is naturally also on the menu, with several types of Bao Bun sandwiches like braised pork belly and duck confit.  There's also Compressed Melon & Tomato, and several other amazing options, and of course there's the drinks like the Firebird, Volcano View and tons of specialty beers.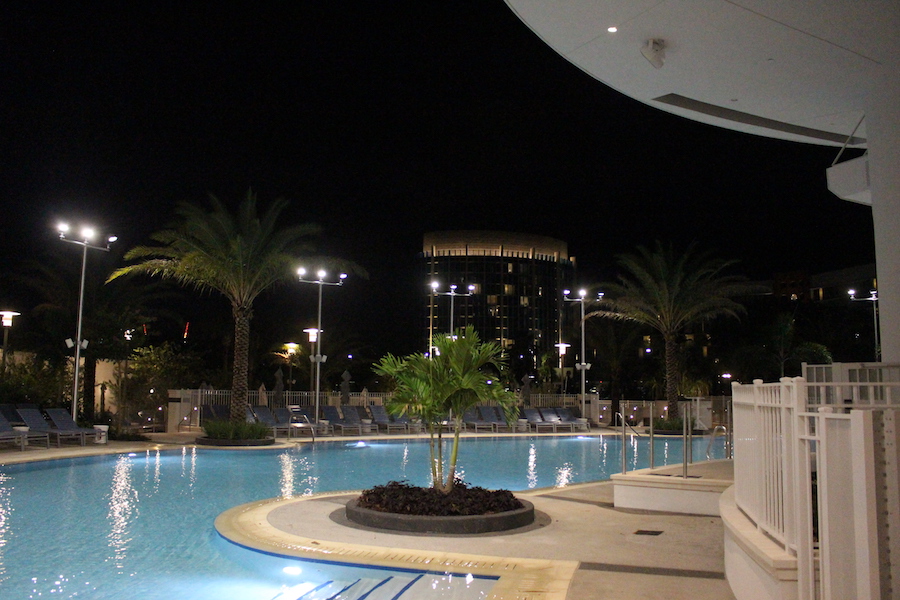 Of course, to fully relax, you need an amazing pool. The pool at the base of Aventura is very simply elegant and practical. There's a splash pad for kids, and tons of places to grab a chair and relax.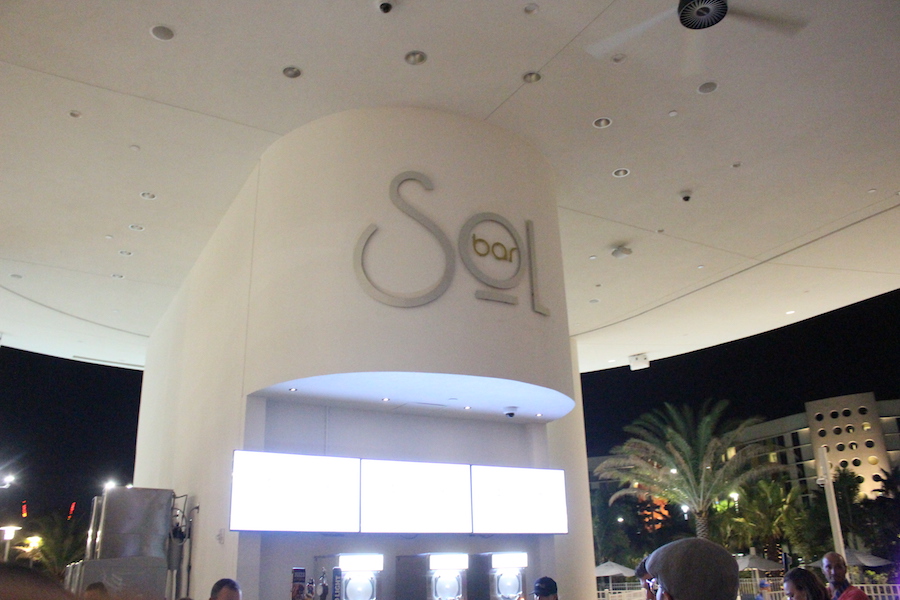 If you want a drink, there's also the Sol Bar poolside, with specialty drinks like the Frozen Mule, and the Devils Umbrella. Both very tasty and musts on a hot day.
Video-Take a poolside tour at Aventura Hotel
Overall, the pool and rooftop bar are amazing additions to Universal Orlando's hotel line up, and definitely fits in with the modern vibe that the hotel exudes.
Slideshow-Check out more pics from Universal's Aventura Hotel!
Click here if you can't view the slideshow
Stay tuned for more from Universal, and be sure to get social with us on Facebook and follow along with us on Twitter @BehindThrills for the latest updates!
For our latest theme park videos please be sure to subscribe to us on YouTube!
For more information about Universal Orlando,including tickets, visit the official website by clicking here!