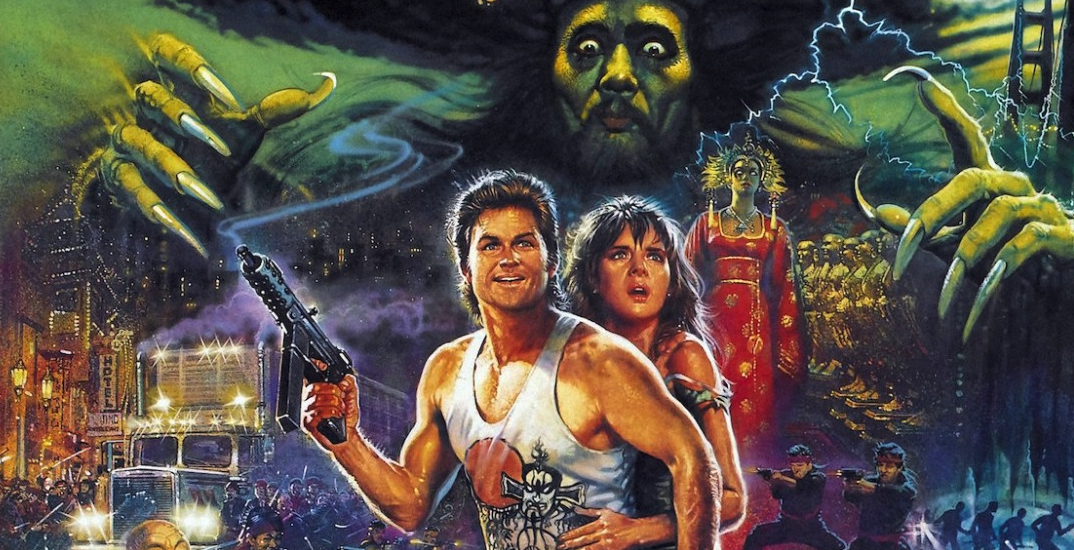 In times like these, you know what ole Jack Burton would say? He'd say you can't make a carbon copy of perfection and expect the same results. No sir, there's only one original. At least, that's what I would hope Jack Burton would say when it comes to talks of remaking Big Trouble in Little China, the 1986 John Carpenter classic Action comedy.
Back a few years back came word that Dwayne the Rock Johnson was going to remake the film, and was going to "kick the original's ass", or something along those lines. Since then, Johnson has gotten bigger and bigger, and the remake has gotten further and further in the window of the Pork Chop Express.
Now comes word from Collider that not only is the film happening, but it's not going to be the remake we thought.
Accroding to Seven Bucks Productions CEO Hiram Garcia, there's just no replacing Kurt Russell
"There's a lot of things going on with [Big Trouble in Little China]. We are in the process of developing that, and let me tell you, the idea is not to actually remake Big Trouble in Little China. You can't remake a classic like that, so what we're planning to do is we're going to continue the story. We're going to continue the universe of Big Trouble in Little China. Everything that happened in the original exists and is standalone and I think there's only one person that could ever play Jack Burton, so Dwayne would never try and play that character. So we are just having a lot of fun. We're actually in a really great space with the story that we've cracked. But yeah, no remake. It is a continuation, and we are deep into development on that as well, and I think you'll start hearing some things about that probably soon."
Yeah, we're perfectly okay with not replacing Jack Burton, but now we have to know…what story is there to tell in that universe that doesn't have Jack Burton in it? And if it does have Jack Burton, will Kurt Russell reprise his role, and will we see the return of Lo Pan? Even more, will it continue the story of Ching Dai, the God of the East?
There's so many ways to go, including a direct sequel that would cast Johnson as the new savior, next to Kurt Russell's Jack Burton. In fact there's even a comic in which Burton and Lo Pan have to team up to defeat Ching Dai.
The movie is probably at least three years from being made, as Dwayne Johnson is extremely busy filming not only the Fast and Furious spin off, Hobbs and Shaw, but also the Jumanji Sequel, the Jungle Book and about three other films. With any luck, it would be amazing to see the new film take off in time for the original's 35th anniversary.
What do you think? Who will Dwayne Johnson play, and would you like to see the return of Jack Burton?
Stay tuned for more, and be sure to get social with us on Facebook, Twitter, and Instagram @BehindThrills for the latest updates!
For our latest theme park videos please be sure to subscribe to us on YouTube!