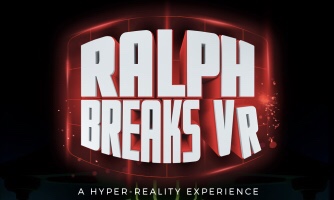 First Ralph wrecked it. This year Ralph is going to Break the Internet when Wreck It Ralph 2 hits theaters this November. But that's nothing compared to what The Void, the company behind Star Wars Secrets of the Empire and Disney have in store for later this fall when, Ralph Breaks VR.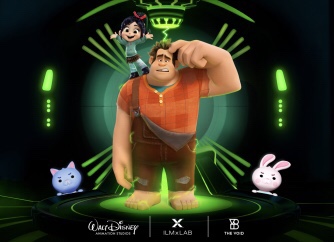 Today, The Void and Disney announced a brand new experience coming, which will start this fall and will take guests on an adventure into VR with five new films, the first being Ralph Breaks VR, which will see you enter the world of online gaming with Ralph and Venelope. The new experience will be an original, one of a kind adventure featuring the characters from that world in a hyper-reality experience that will physically put you into the world.
"Our filmmakers and the terrific people at ILMxLAB have collaborated to bring an incredible hyper-real experience, for all ages, to The VOID," said Oscar-winning "Ralph Breaks the Internet" producer, Clark Spencer. "We can't wait for people to be immersed in the worlds of the internet and online gaming with Wreck-It Ralph and Vanellope."
"At ILMxLAB, we are truly excited for fans to 'Step Inside Our Stories' by extending our award-winning creative collaboration with The VOID across The Walt Disney Company. Together, we will soon invite guests into other beloved Disney franchises where they can explore rich worlds, engage with compelling characters, embark upon heart-pounding adventures, and indulge the senses — experiencing the magic as never before," said Vicki Dobbs Beck, ILMxLAB Executive in Charge.
The other films will include an experience based on an undisclosed Marvel movie that will premiere sometime in 2019. Marvel's pre-announced 2019 films are Captain Marvel, Spiderman: Far from Home, and an Avengers. Walt Disney Animation's only new film next year is Frozen 2, which comes out in November.
It also sounds like this will another stand alone attraction, and likely close to the other Disney attractions run by The Void. More information should be coming real soon, so stay tuned!
Stay tuned for more, and be sure to get social with us on Facebook and follow along with us on Twitter @BehindThrills for the latest updates!
For our latest theme park videos please be sure to subscribe to us on YouTube!