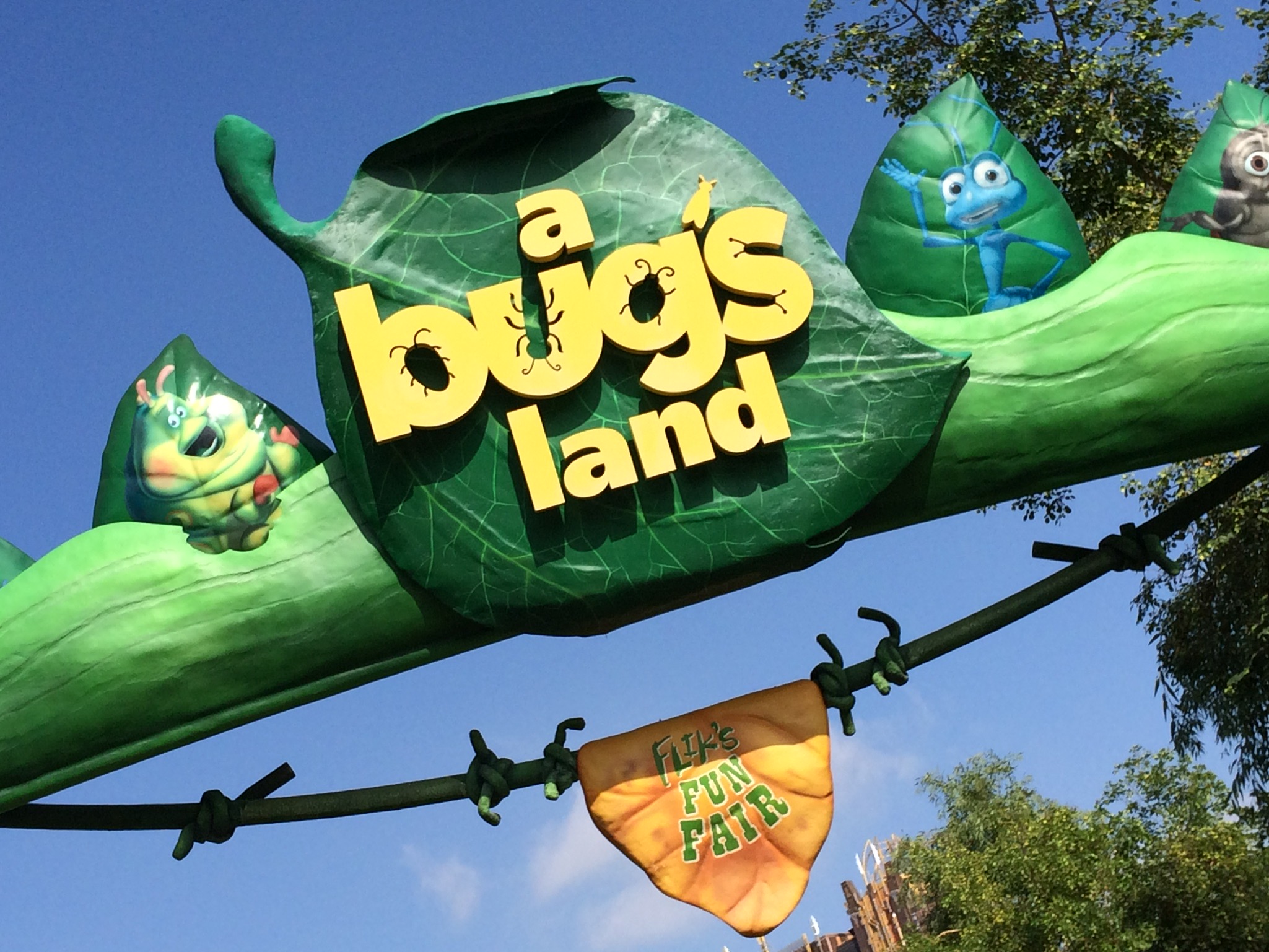 On Tuesday, Disney's California Adventure finally fumigated the section once known as A Bug's Land. The area, and all of it's attractions (save one) will be demolished, and used for a future Marvel Land. While the area just closed on Tuesday, walls have already gone up around it, announcing that something new is coming in.
While the land closed on Tuesday, walls went up overnight that now have Stark Industries plastered all over them. Stark, as in Tony Stark-AKA Iron Man. Marvel is coming, and it's going to be interesting just what is planned for the area, as it springs up from the ashes of Flik and his friends. The picture above is courtesy of Parks and Cons.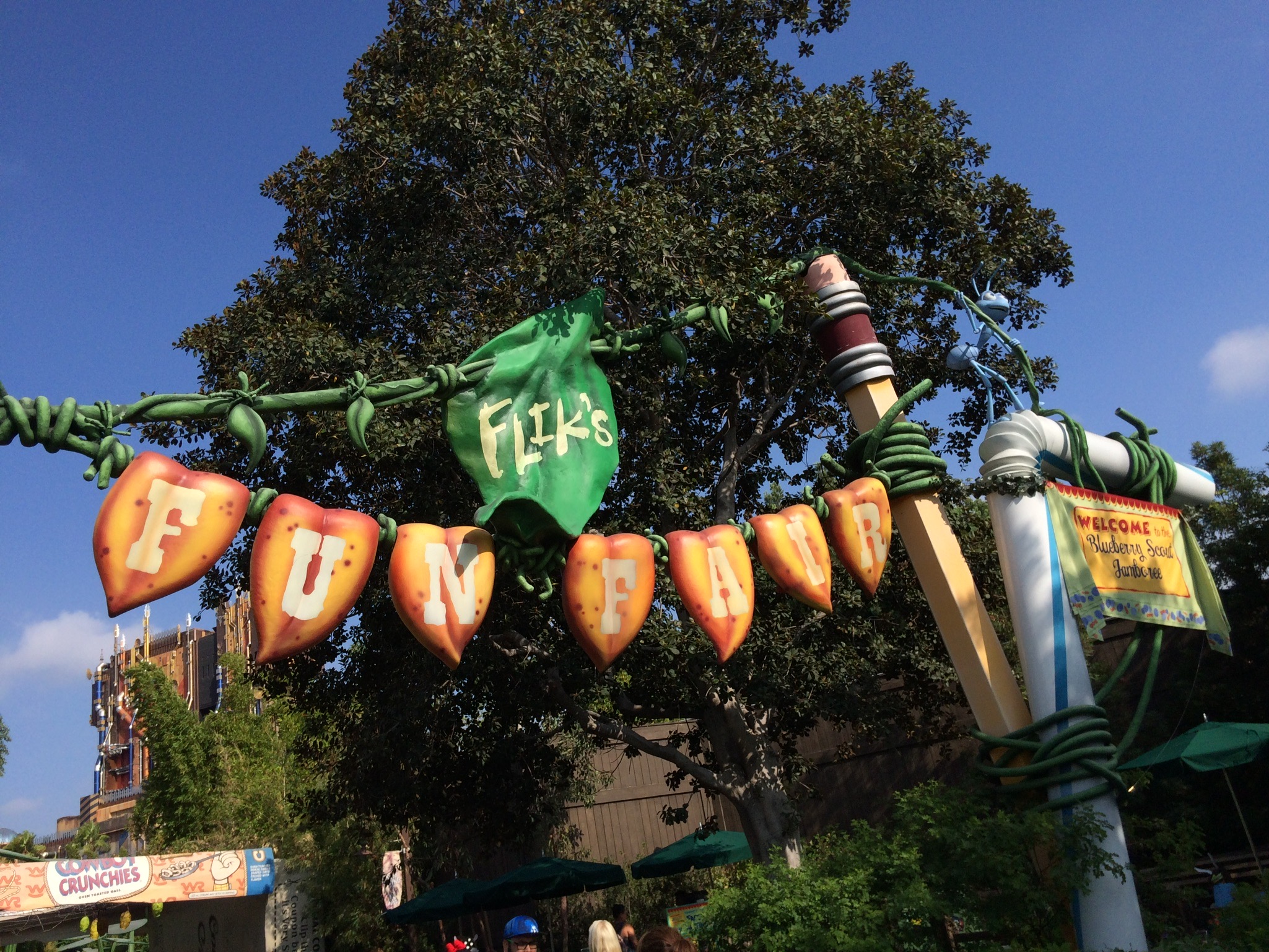 But before we let Stark move in, let's take one final look at the area, including all the attractions in Flik's Fun Land. The area was opened in 2002, and had four rides distinctly for kids. Heimlich's Chew Chew Train, Flik's Flyers, Francis' Lady Bug Boogie, and Tuck and Roll's Drive Em Buggies. They were all aimed at small kids, and put up after the opening of California Adventure when complaints came in about a lack of rides.
Video-Walk through on the Final Day of A Bug's Land
The area shrunk you down to the size of a bug, and had every day objects and trash become functional pieces of landscape and decoration.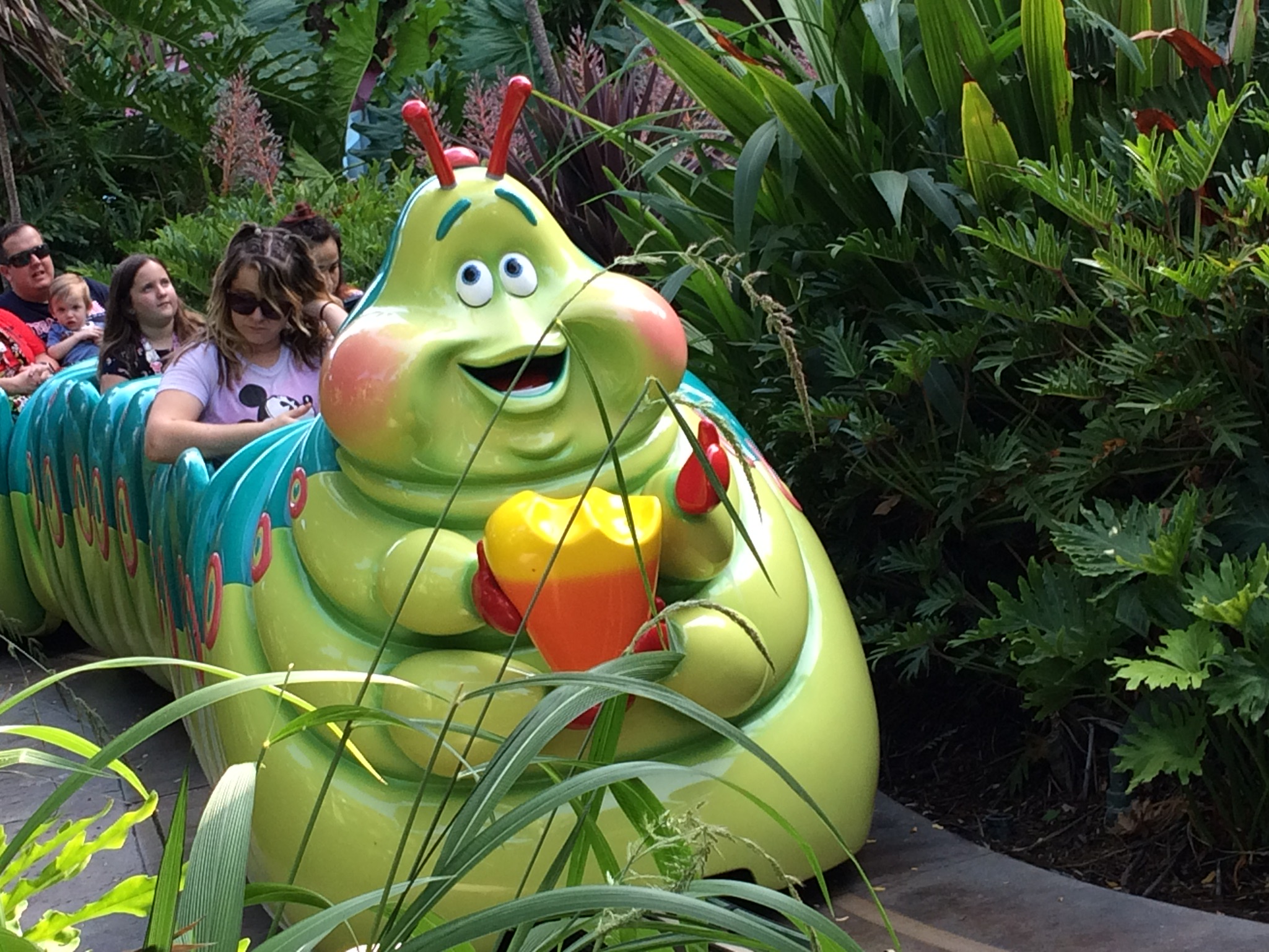 Heimlich's Chew Chew Train was a small, slow moving train that meandered along a track as Heimlich the Caterpillar ate his way around the landscape. Pieces of the ride will live on, as props from the ride will go to various zoos and children's museums around the area.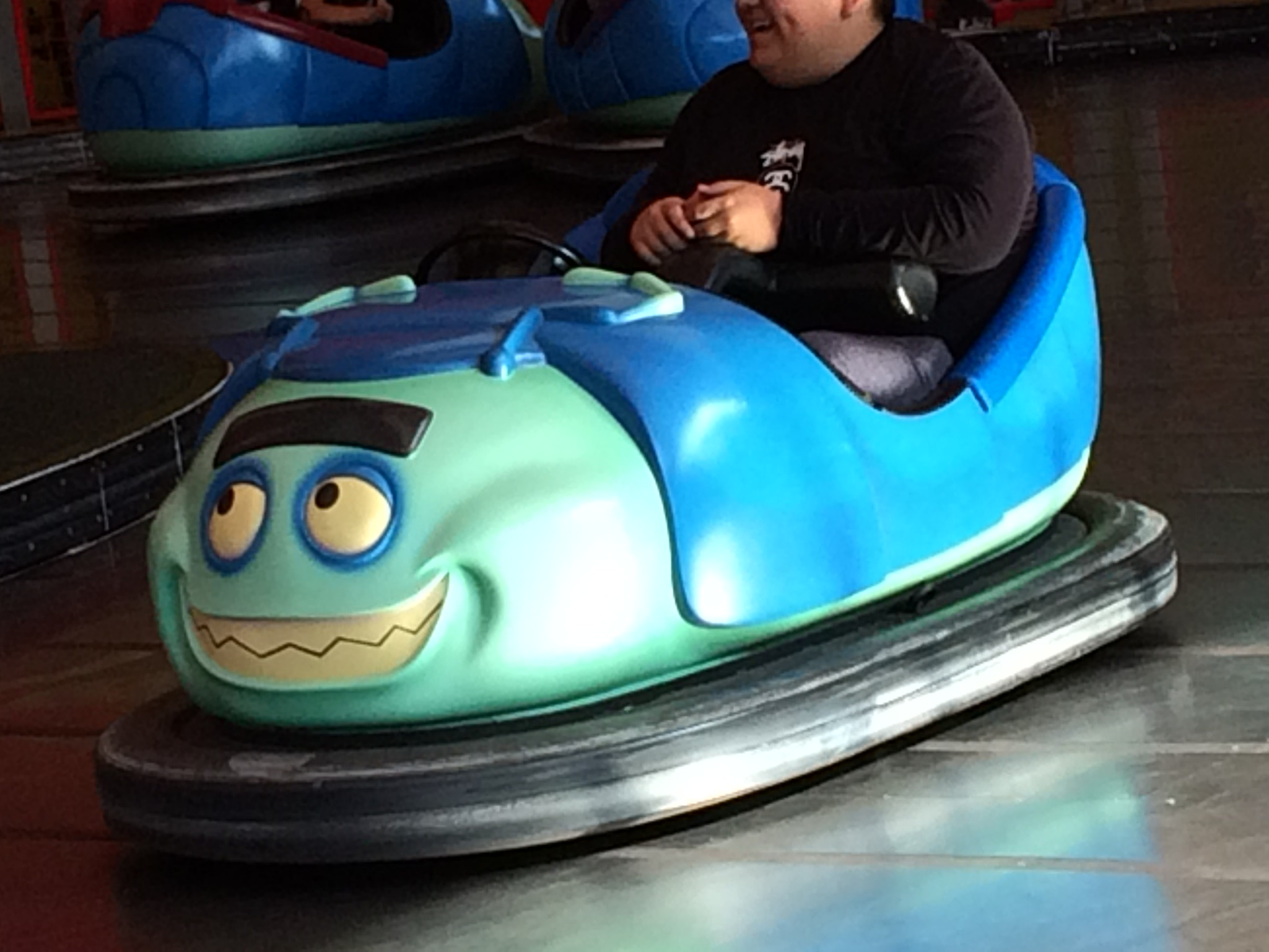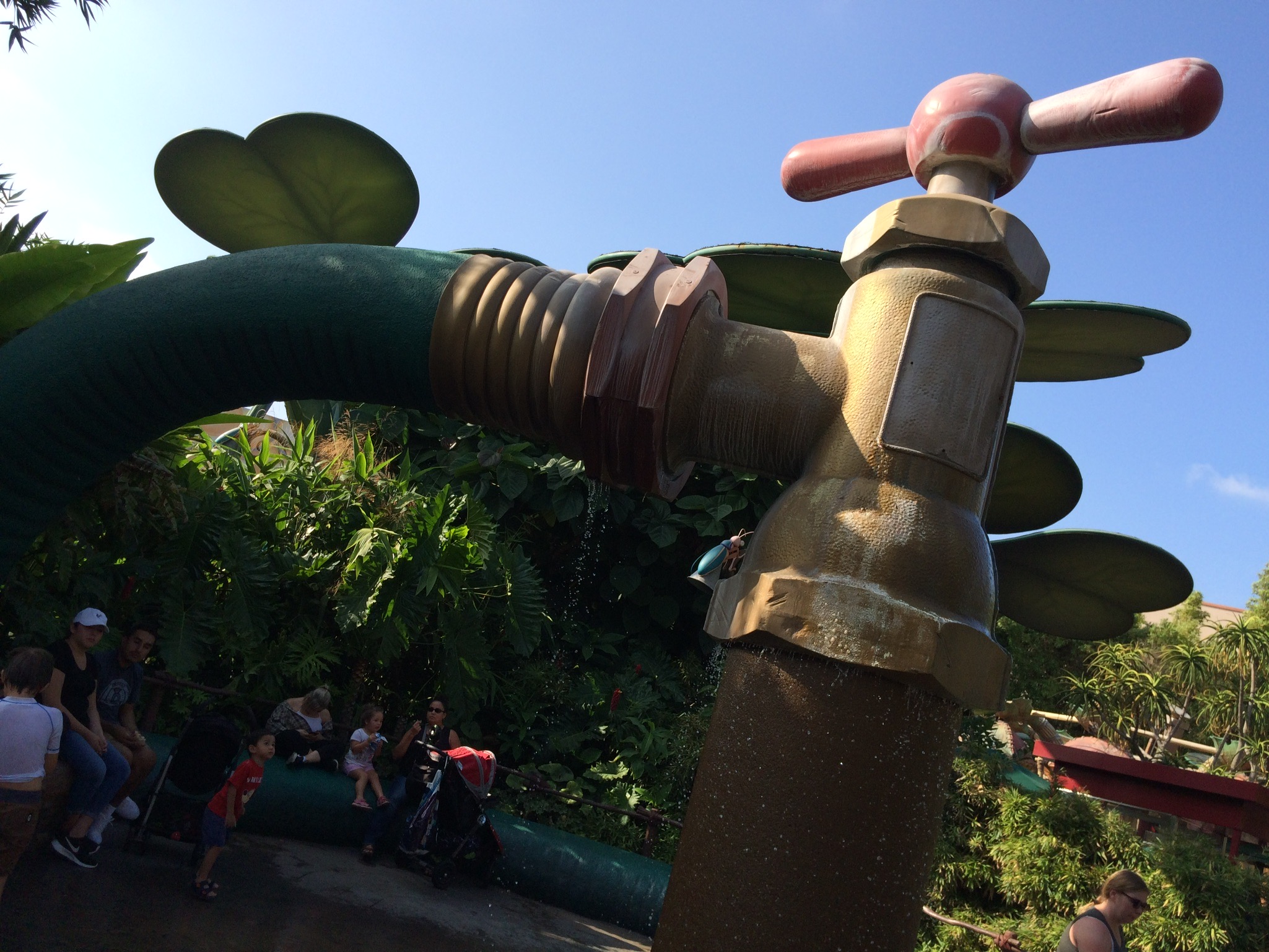 Some of the more fun aspects were, of course, going around normally small objects for us, that were huge from a bugs perspective. Things like water spickets became soak zones, and animal cracker boxes became shade and shelters.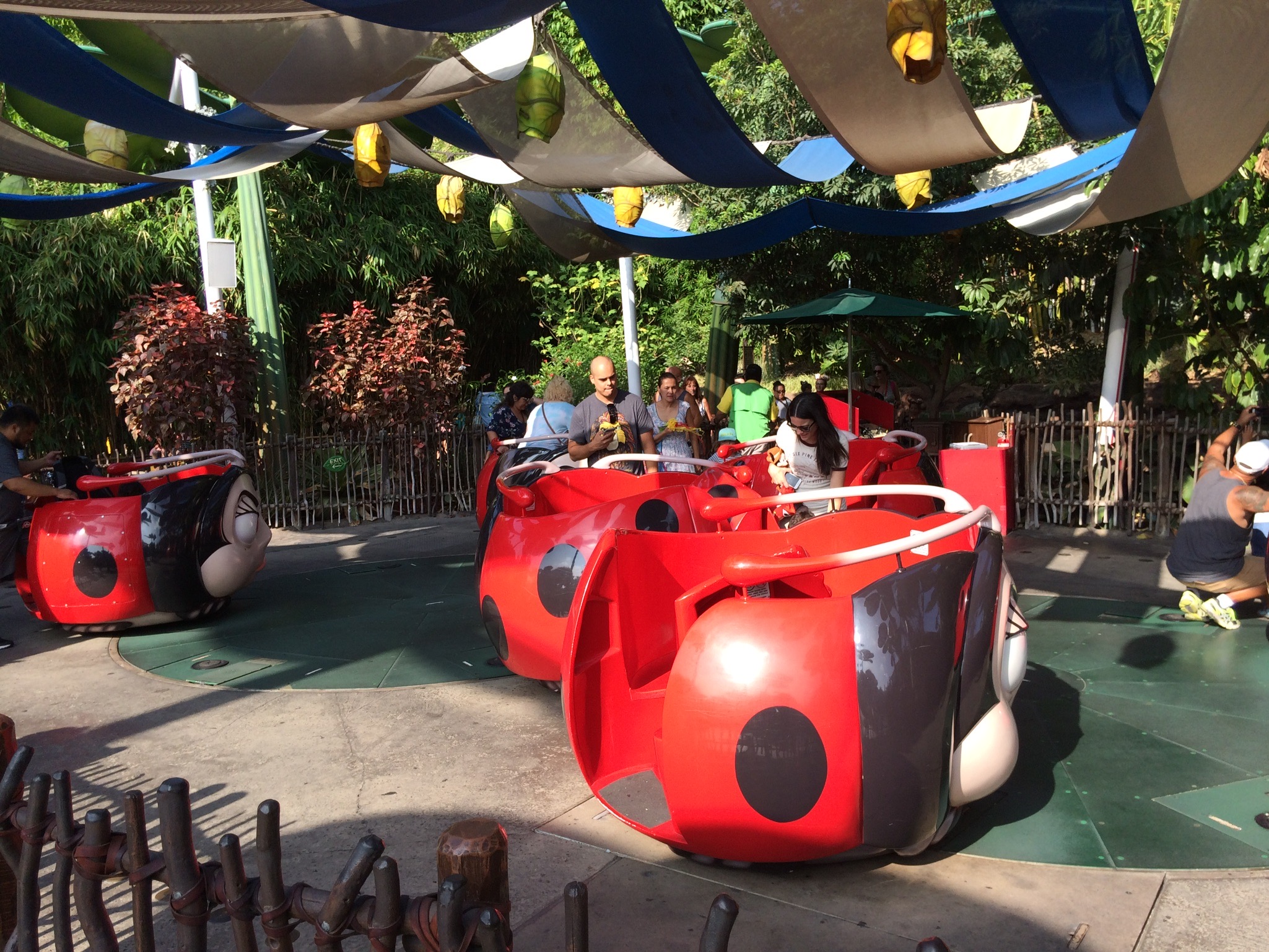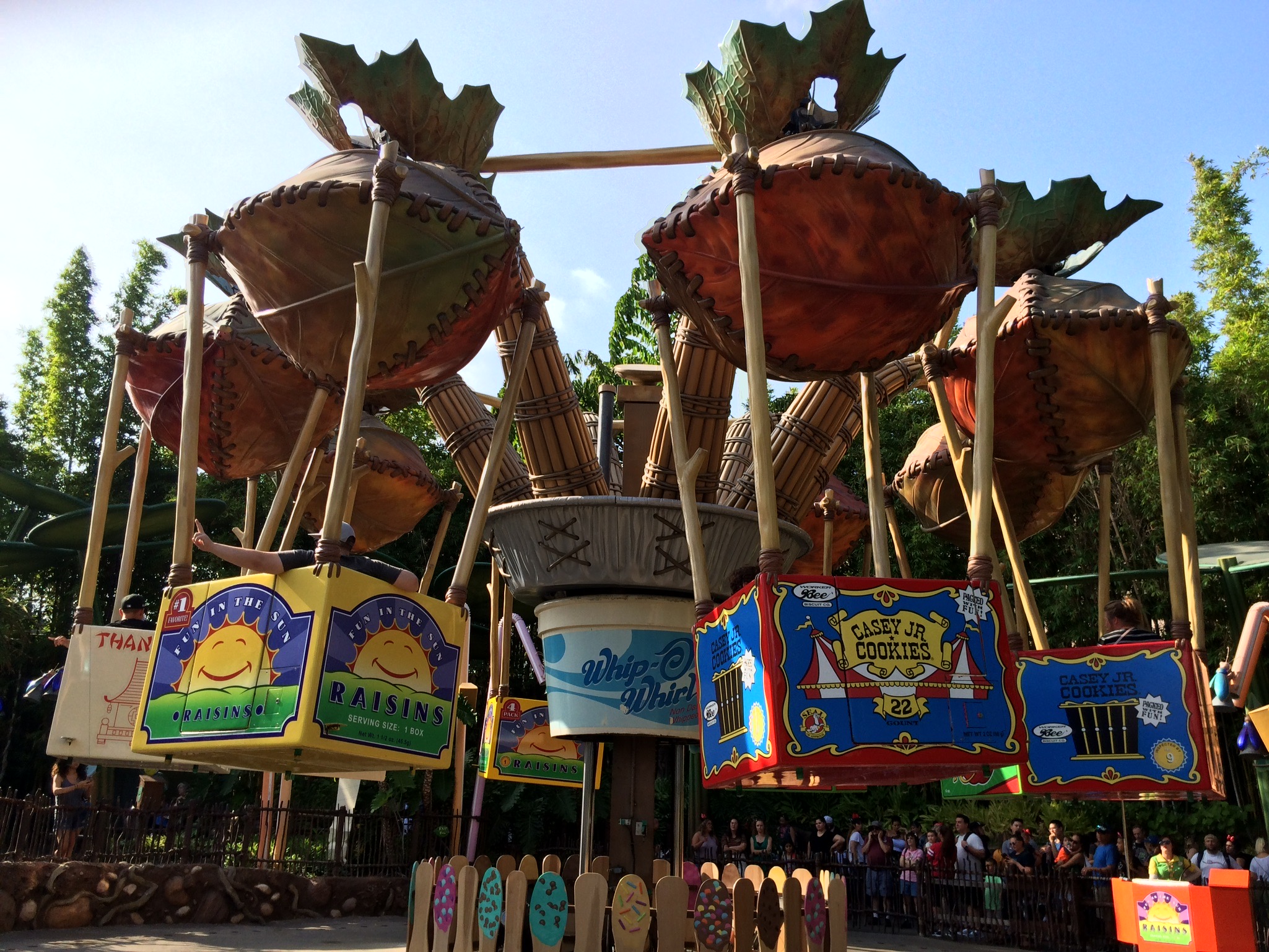 Another piece that will be saved is Flik's Flyers. The ride will be sent to Italy, where it will get a new overlay and become the Inside Out Emotional Whirlwind at Pixar Pier. Other rides won't be so lucky.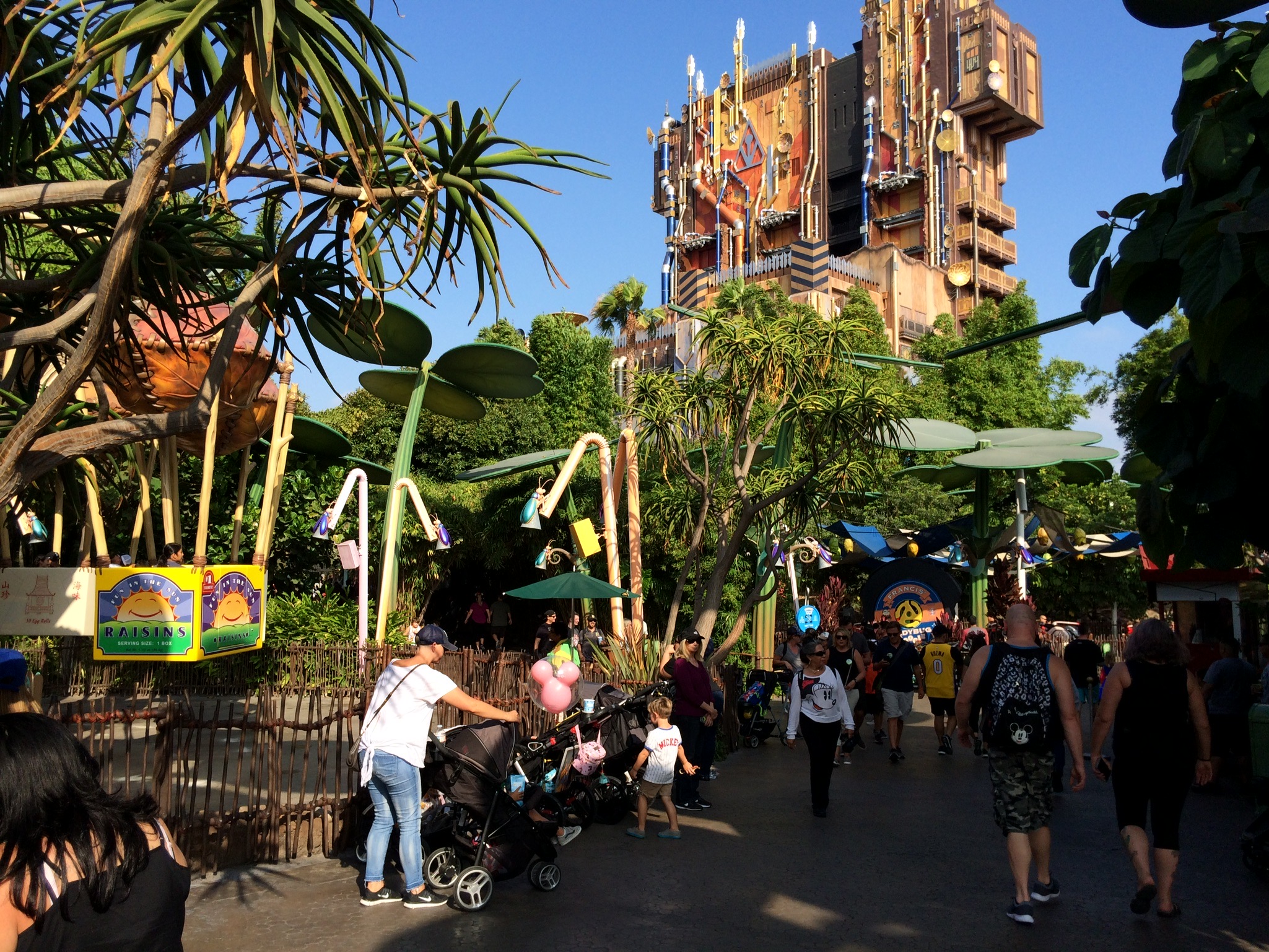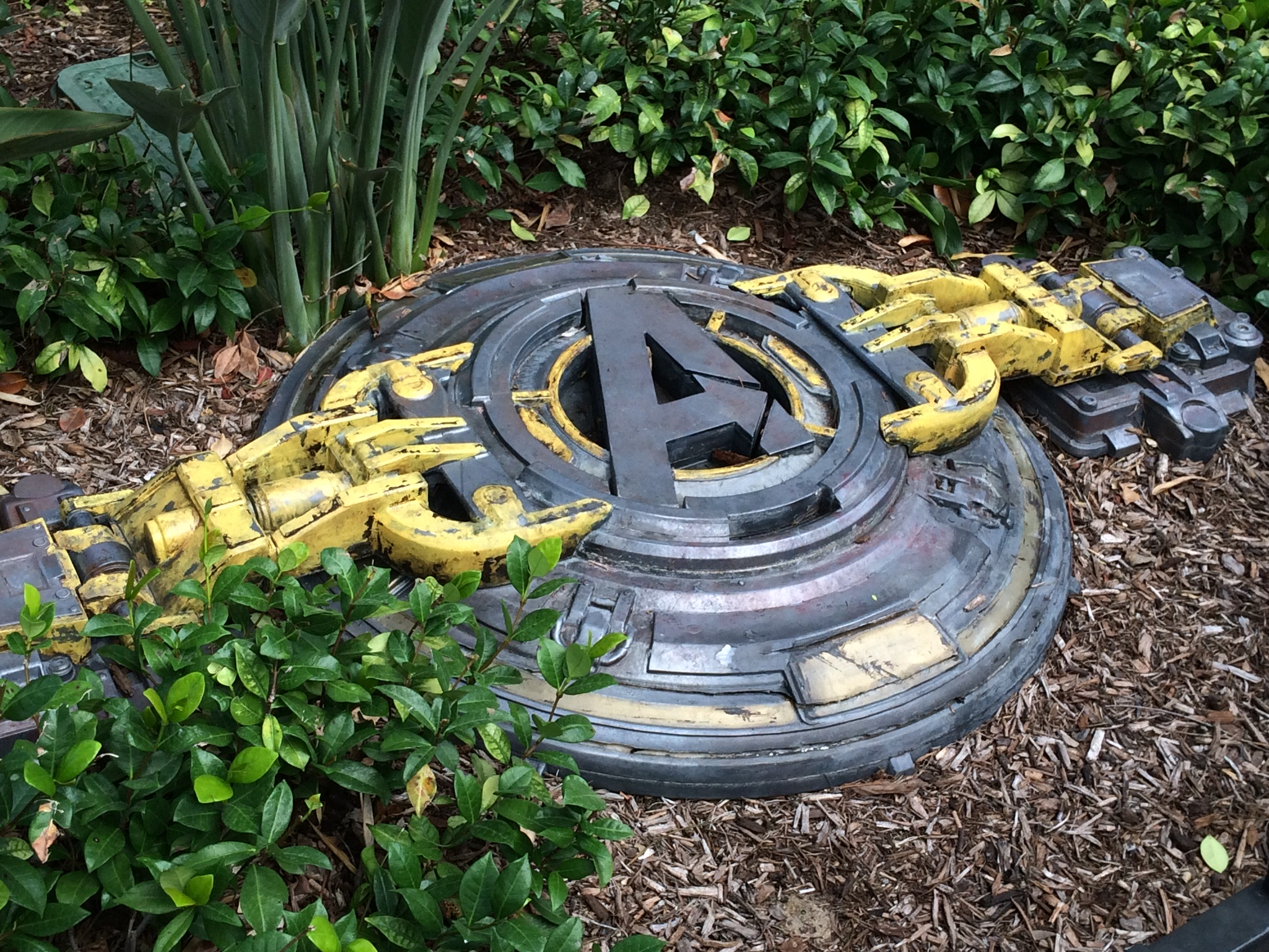 When the area was announced, many wondered if Marvel would stomp out A Bug's Land. Of course, Marvel is a much bigger property than the Pixar film,  A Bug's Life, but you almost feel bad for the little play area. It was pushed out pretty quick, using off the shelf rides, but it was creative and pretty ingenious. Flik and the gang will be replaced with a rumored Spider-Man Coaster that will swing riders around the land, and of course several new meet and greets. Other rumors say that a new cycle coaster themed to Captain America will be the centerpiece, while even others say that there will be clones of attractions from Hong Kong like The Iron Man Experience, or even the new Ant-Man and Wasp attraction that is opening very soon. This will be in addition to the already, wildly successful Guardians of the Galaxy layover of Tower of Terror.
Slideshow-Check out more pics from A Bug's Land!
Click here if you can't view the slideshow
Are you sad to see A Bug's Land go? What Marvel themed attractions do you hope to see?

Stay tuned for more from Disneyland! Be sure to get social with us on Facebook and follow along with us on Twitter @BehindThrills for the latest updates!
For our latest theme park videos please be sure to subscribe to us on YouTube!
For more information about the Disneyland Resort, including tickets, visit the official website by clicking here!