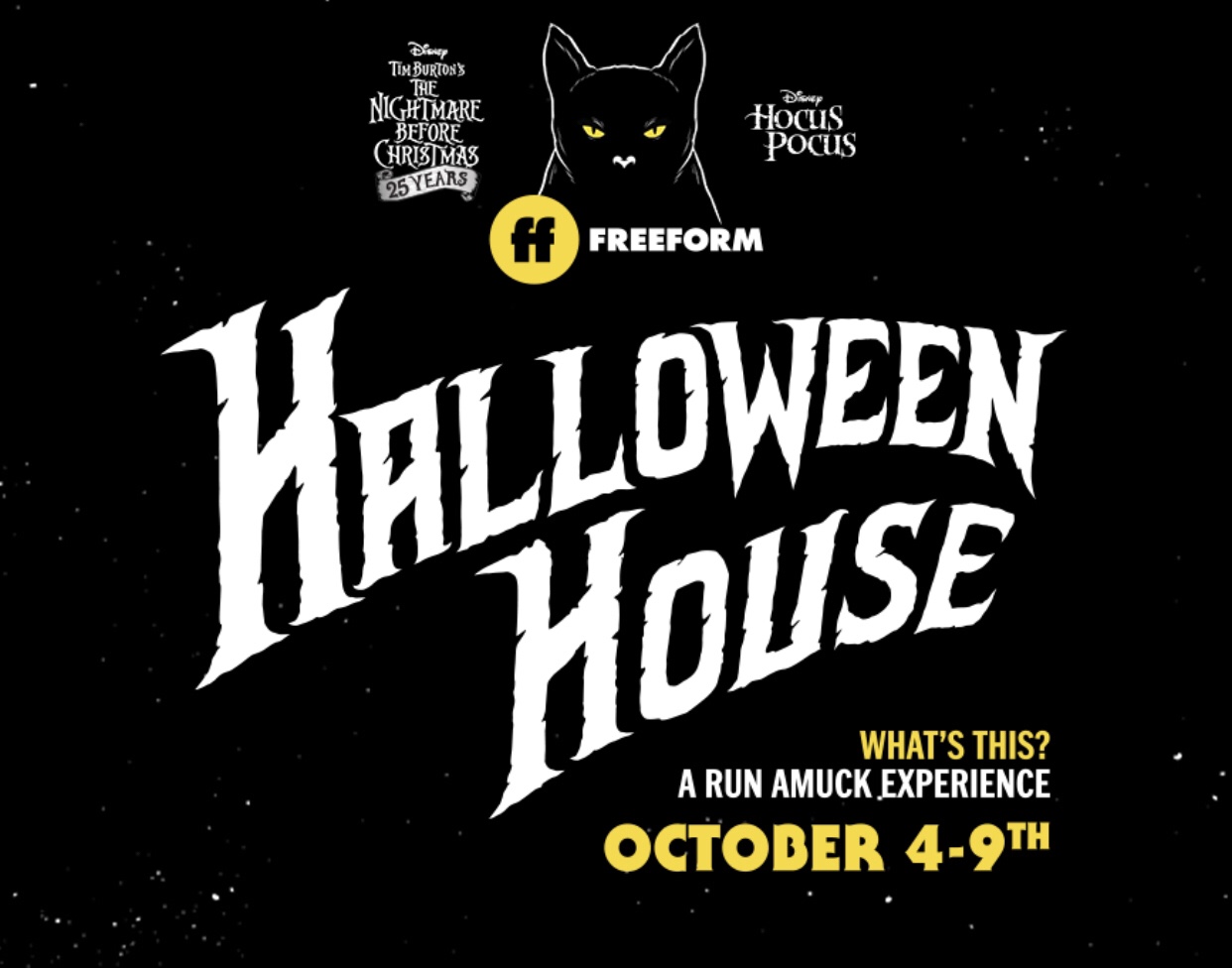 Hocus Pocus and a Nightmare Before Christmas are celebrating their 25th anniversaries this year, and Freeform is celebrating in style. The network is already doing Halloween in a big way by celebrating "31 Days of Halloween" with movies and more, including a Hocus Pocus marathon on Halloween. However things just got way cooler.
If you're in Hollywood between October 4-9th, you can sign up for a one of a kind experience that will put you in the middle the Sanderson Sisters cottage, and Oogie Boogie's lair.
That's right, haunted houses based on Nightmare Before Christmas and Hocus Pocus! There will be a Graveyard with 31 tombstones and experiences featuring Oogie Boogies Lair, Dr. Finklesteins Lab, and more.
Here's more details:
• A pair of skeleton hands will welcome guests straight into Mr. Oogie Boogie's Lair, Dr. Finklestein's Lab, and an interactive graveyard with 31 spooky tombstones.
• Plus, run amuck in the iconic Sanderson Sisters' cottage and cast a spell in the giant witches' cauldron, summon Winifred's book, test your purity when lighting the magical black-flame candle, and see if you can spot Thackery Binx.
• The eerie experience will also feature one-of-a-kind photo moments for fans to capture on the scenic Spiral Hill like Jack Skellington and recreate the original film poster of "Hocus Pocus" with their witchy crews, and much more.
Tickets are free…FREE! you can grab them by going to 31NightsofHalloween.com
Tickets will go fast!