Stranger Things is coming to Halloween Horror Nights this year, and to amp up the excitement levels even more, Universal has released images from inside their all new Stranger Things maze. It gives you a little bit of an idea just how much attention to detail is being paid, and some of the scenes that are being used for the maze. The first image we get shows us the interior of the high school. Of course, the lights will be off, but if you didn't know any better, you'd think you really were walking through a high school.
The next pics shows off Hawkins Labs, and from the sign outside to the mess inside, you see that things have gone really really wrong. We see things just after the incident that brings the Upside Down, and we're pretty sure you can expect a Demigorgon lurking around somewhere in here.
Castle Byers deep inside Mirkwood is here, which seems to be a haven for Demigorgon, and just looks creepy as hell. Again, the detail is all here and looks pretty close to the show. The vibe is ultra creepy and seems to fit the feel of the show perfectly.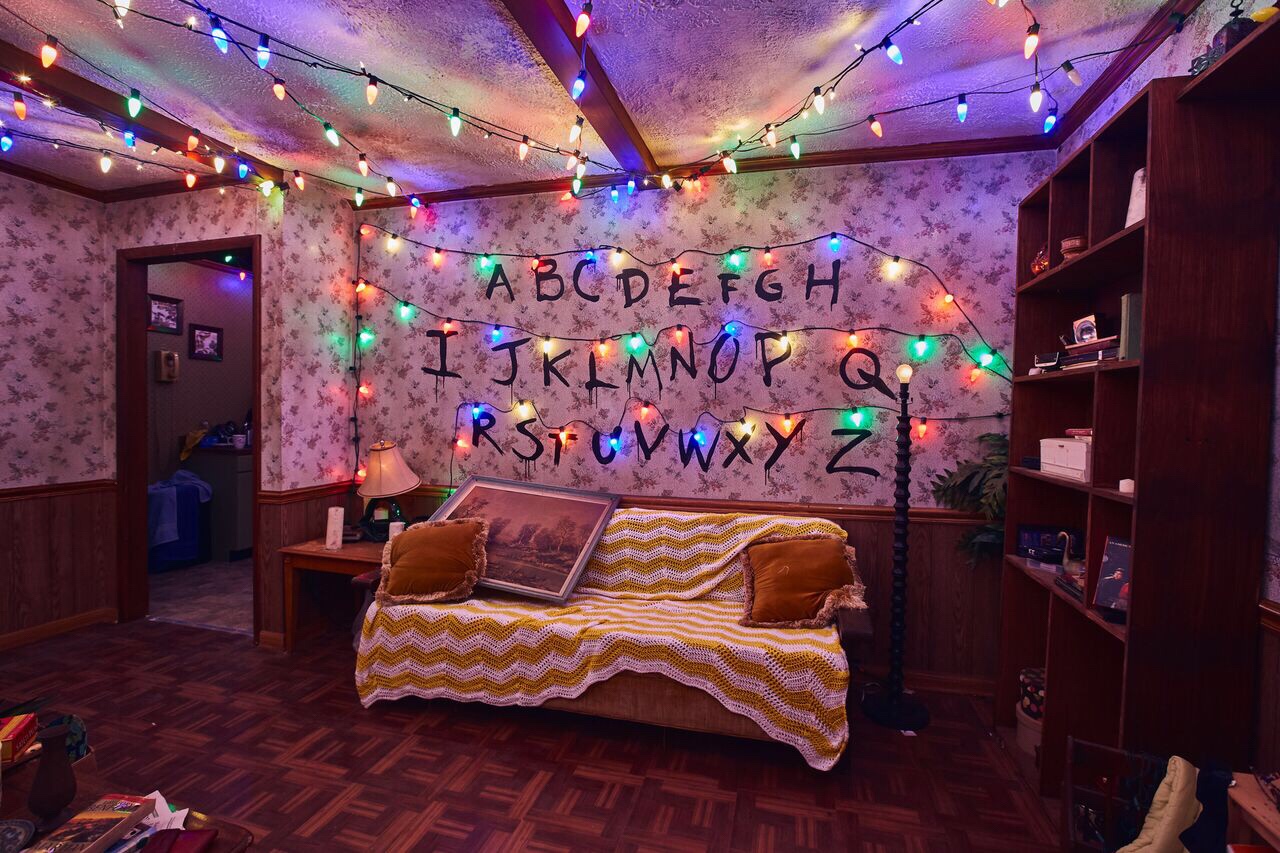 The most impressive things about the pics of the House is how it goes from dark and forboding to pretty bright and vivid. The mood completely seems to change, which of you notice in the show is part of what makes it work. While you know that evil is always lurking, there is a different air to the feeling of the scenes. And of course we see the famous Christmas lights in the Byers house.
The other interesting thing is the kind of portal in Wills room. Is that how we're going to get into the Upside Down?
Get a better look below :
Very exciting stuffand we can't wait for the event, which starts September 14th at both Universal Orlando and Universal Studios Hollywood and runs on select nights through November 3rd.
Stay tuned for more from Halloween Horror Nights, and be sure to get social with us on Facebook, Twitter, and Instagram @BehindThrills for the latest updates!
For our latest theme park videos please be sure to subscribe to us on YouTube!
For more information about HHN, including tickets, visit the official website by clicking here!